'Fear The Walking Dead' Spoilers: Showrunner Reveals Why The Cause Of The Outbreak Won't Be Explored And Whether Dr. Jenner Will Return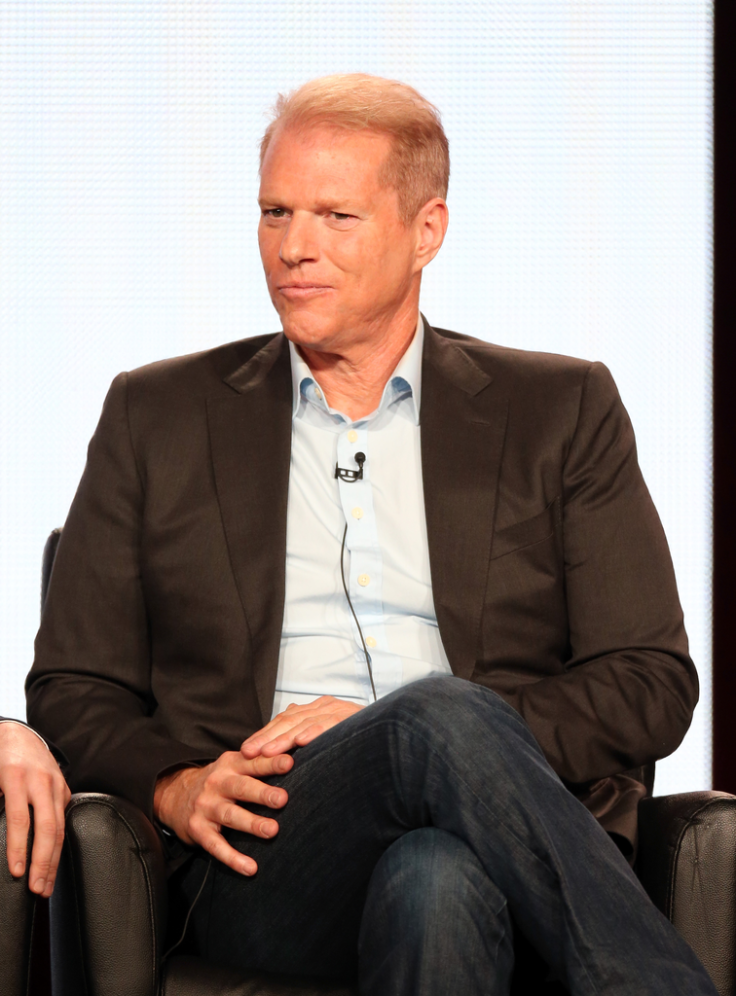 AMC is going full steam ahead with "Fear the Walking Dead," the new companion series to its massively popular hit "The Walking Dead." Now, showrunner Dave Erickson is teasing details about the show's plot and whether a key character from the original series will pop up at all.
As previously reported, the new series stars Cliff Curtis, Kim Dickens, Frank Dillane and Alycia Debnam Carey as everyday people living in Los Angeles at the onset of the infamous outbreak. When the impending zombie apocalypse forces them together, they must weigh their personal conflicts against the larger story unfolding around them. As a result, "Fear the Walking Dead" will take a slightly different approach to the apocalyptic world created in Robert Kirkman's comic books. It deal with the civil unrest that comes from residents slowly realizing that L.A. is about to be overrun with the living dead.
While the show will cover the early days of the outbreak, presumably when Rick Grimes (Andrew Lincoln) was still asleep in his coma, Robert Kirkman previously stated to the National Association of Broadcasters panel that he has no desire to explore the cause or the cure for the walkers.
"I had a couple of early pitches that touched on what you're referring to and Robert shut me down. For him, it's never been about what caused it; it's always been about the impact it has on people. Robert's always said — and this is what we try to anchor Fear in is: Your parents got divorced or there are zombies. You didn't get invited to the prom, or there are zombies," Erickson told The Hollywood Reporter. "We have this highly dysfunctional, blended family and all the issues that they face and they would have faced if the apocalypse hadn't struck, those are the problems we're exploring."
Unfortunately, it looks like "Walking Dead" fans who feel the show lacks science won't feel any better about "Fear the Walking Dead." In fact, fans of the original show might not want to get their hopes up about any real crossover taking place in the first season. THR asked the showrunner about an early pilot script's mention of Dr. Candace Jenner (Claire Bronson), who fans will remember as the wife of Dr. Edwin Jenner (Noah Emmerich) from the CDC storyline in Season 1.
According to CinemaBlend, this led many to believe that the Jenners would make an appearance in the new show, given that it takes place before their respective deaths. Unfortunately, Erickson revealed that fan's hopes were much loftier than the show's plans.
"I won't say that we would never go there, but as it was scripted originally that was really a means to writing some connective tissue for the fans. Robert very poignantly said that he likes to avoid the CDC perspective, the FEMA perspective, at least moving forward," he said.
The showrunner went on to emphatically state that the show is meant to stand on its own and that no real crossover plans have been discussed as of yet. However, Emmerich previously stated that he'd be open to reprising his role if he was asked.
"Sure, I think he's a fascinating character," he said. "There's definitely a lot more to find out about Dr. Jenner. I have no idea, I haven't talked with them about anything. I don't know [if he could come back]. I have no idea, but it's an interesting question."
© Copyright IBTimes 2023. All rights reserved.