Fired Carol Bartz Tells Fortune Yahoo's Bostock 'F---ed' Her Over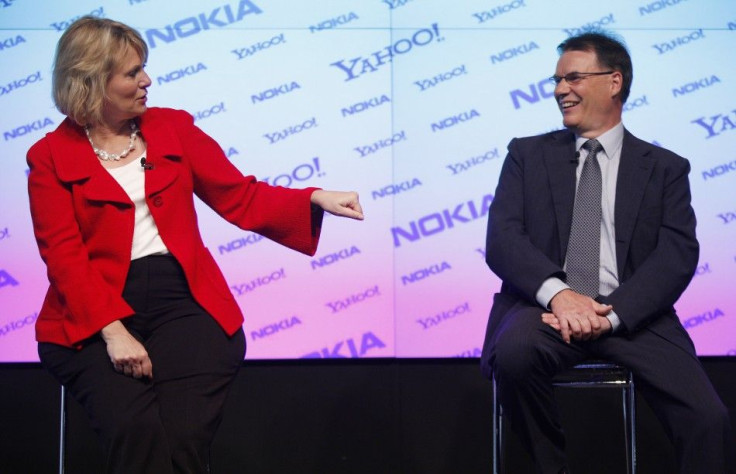 Dismissed Yahoo CEO Carol Bartz really has a way with words. In an interview with Fortune, Bartz said she thinks the Yahoo board that fired her completely did her wrong, and she doesn't mince words.
These people f----d me over, Bartz said, in her first interview since her dismissal from the CEO role late Tuesday, in the interview.
Bartz called Fortune from her Silicon Valley home on Wednesday, the magazine reported Thursday, less than 24 after she was fired to give an exclusive. She explained how her firing went down through an interview that was apparently laced at times with profanity.
She explained how Yahoo chairman Roy Bostock called her on her cell phone to tell her the news. She was in New York to speak to Citigroup's technology conference on Wednesday. She said she was supposed to call Bostock at 6 p.m. Tuesday night. She says she called him at 6:06 p.m.
She told Fortune when Bostock got on the phone he began reading her a lawyer's prepared statement, dismissing her as Yahoo CEO.
I said, 'Roy, I think that's a script,' Bartz told Fortune, adding, 'Why don't you have the balls to tell me yourself?'
Bartz said when Bostock finished reading the prepared statement she didn't argue.
I got it. I got it, she reportedly told the Yahoo chairman. I thought you were classier, she added.
Bartz said after the call she had two hours to tell Yahoo if she would resign or be fired by the board. She said she called her husband, three children, and a longtime assistant to tell them the news. Later that evening she wrote an email to Yahoo's 14,000 employees, saying she was sad to tell them she had been fired.
Fortune's Patricia Sellers wrote, Sometimes it's difficult to know when Bartz is being serious. As I prod her to tell me what she might do next, I mention her age, 63 --f--- you, yeah, she replies. In the end, Bartz told Fortune she wishes Yahoo people the best, because it's been a fantastic franchise.
© Copyright IBTimes 2023. All rights reserved.