Forget The New iPad '3': Apple Working On 7.85-Inch iPad 4, Release Date Scheduled For October 2012 [RUMORS]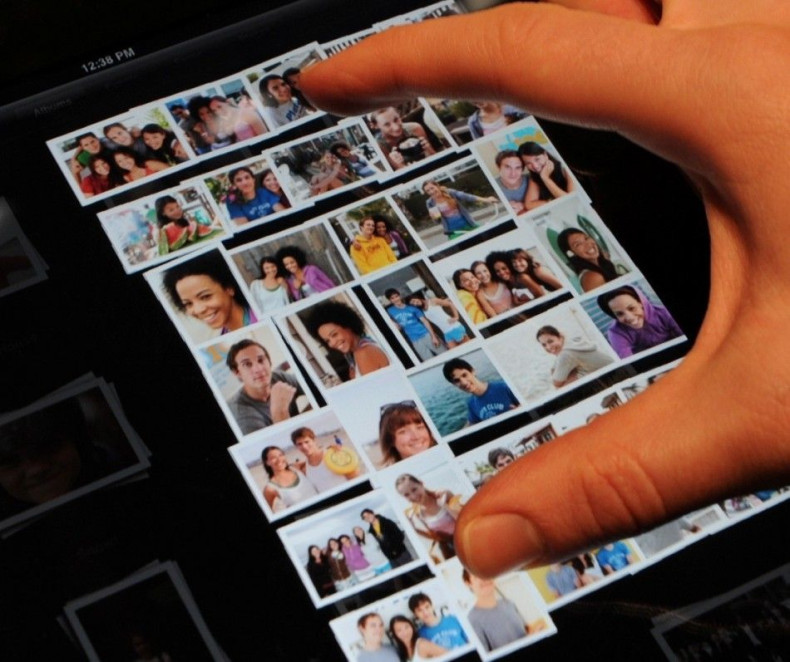 It's been one month since Apple unveiled its third-generation iPad in San Francisco, but now, a new report says Apple is experimenting with a 7.85-inch iPad in its labs in Cupertino, Calif.
Every iPad released by Apple, including the original iPad, iPad 2 and New iPad, has featured a screen that measures 9.7 inches. According to DaringFireball's John Gruber, who was asked by his co-host Dan Benjamin about the fourth-generation iPad during their Apr. 4 podcast, a 7.85-inch iPad is something in the works, but has no timeframe just yet. (If you want to listen to Gruber's response, start listening at 77:46)
The question is this: Is Apple going to come out with a 7-inch iPad, and if so, why not? Benjamin asked.
Well, I don't know, Gruber said. What I do know is that they do have one in the lab. A 7.85-inch iPad that runs at 1024 x 768, and it's just like the 9.7-inch iPad shrunk down a little bit. Apps wouldn't need to be recompiled or redesigned to work optimally on it, it's just the iPad, smaller. Which I didn't believe at first, but I've heard this before, and I've done a little screenshot testing on an iPad.
Gruber can be trusted: He has been accurate with Apple news in the past, and he seems to have many contacts within the company. In his podcast, Gruber describes how current iPad users could get an idea of what a 7.85-inch iPad would look and feel like:
One way to kind of get a feel for how big it is is to take a screenshot on the iPad holding it in portrait, then rotate it to horizontal (landscape) and show that same screenshot. That's about how big the interface would be. The height of a 7.85-inch iPad would be about the same as the width of the current iPad. And it's usable. There's a couple of areas where I think text is maybe a little bit too small, but it's not ridiculously small.
Gruber said he's heard from numerous people that a 7.85-inch iPad is one of the ideas that they're noodling with. Yet, he has no idea if Apple will decide to produce this iPad, and if so, when we could expect it.
I think it's something like a maybe, Gruber said. As Steve Jobs famously said numerous times, he's as proud of the things he's said no to,l much more than the things they've actually shipped. They do all sorts of things, they make all sorts of products that they never actually release.
Gruber explains that Apple always has many different concept devices in the works, just in case.
I think the question Apple asks is, 'Why should we release it?' Gruber said. One obvious reason would be to hit a lower price point, to have a tablet at the $199 or even the $299 level, because the cheapest right now is $399. Another reason to work on it is 'just in case.' What would happen if the Kindle Fire had been an unbelievable success? If they'd sold 40 million of them at Christmas or something like that?
Benjamin pushed Gruber to speculate on when Apple would release the fourth-generation iPad:
If you want me to speculate, [it] could be something they'll release at the WWDC timeframe, because I don't think they'll have a new phone by then, Gruber said. I think the phone is now on a fall schedule. I don't think they'll release a new phone within a year of the previous phone, so I don't expect a new iPhone 5 or 6 or whatever the hell you want to call it -- or if you go with the iPad, the new iPhone -- I don't expect the new iPhone at WWDC. Would they want to ship something else in that time frame so they would have something new to sell? I don't know.
Gruber's report aligns with earlier reports, which said Apple was building a mini iPad that measured between 7.5 and 8 inches:
On Feb. 13, the Wall Street Journal reported that Apple was testing an 8-inch iPad in its labs, which the company believed could be introduced alongside the iPad 3 in March. An earlier report from Apple's Taiwanese supply chain also said Apple would release a second, smaller tablet in October. Even older reports similarly stated Apple would release a 7.85-inch iPad after the iPad 3, which would reportedly upgrade its hardware specs throughout the device, and come with killer applications to compete with Android or Windows-based tablets.
Even though Gruber doesn't know when the fourth-generation iPad will be released, most reports said October 2012 was the target date. That date could coincide with a new iPhone launch, but don't be surprised if Apple introduces a low-priced mini iPad with no major upgrades or frills for the sake of having an extra item to sell for Christmas.
In November, developers discovered code for new Apple products in the iOS 5.1 beta update, which accidentally leaked references to a next-generation iPhone and two next-gen iPads, internally named iPhone 5,1, iPad 2,4 and iPad 3,3, respectively. If the iPad 3,3 is the New iPad, the iPad 2,4, could be a logical step between the iPad 2 and the new iPad, at least size-wise.
A smaller tablet would make sense for Apple, as more competitors like Amazon and Barnes & Noble look to break into the tablet space with cheaper tablet offerings of their own, which both cost less than half the price of a new iPad (starting at $499). Amazon's Kindle Fire measures 7 inches and costs $199. Barnes & Noble's Nook Tablet also measures 7 inches, but costs $249.
Apple experienced great success by releasing different shapes and sizes of its iPod music player; as long as it comes with a Retina Display, there's a great chance Apple could replicate this formula with its tablets, too.
The tablet market, which was virtually non-existent prior to 2010, has become extremely popular in the last two years. Yet, people don't want tablets; they want iPads. According to market researcher IDC, the Apple iPad represented roughly 62 percent of all global tablet shipments in the third quarter of 2011.
Building a smaller tablet, however, would be going against the will of Steve Jobs, who said in October 2010 that the iPad's current 9.7-inch size was the minimum size required to create great tablet apps.
There's a great chance that Apple will release an 8-inch iPad, but it's unlikely that the tablet will arrive in June. Apple has enjoyed tremendous success releasing one product at a time -- as evidenced by the record-breaking sales of the iPhone 4S, which was not sold alongside another iPhone 5 like many speculated. If the Journal's reports are accurate, users could expect a mini 8-inch iPad in October or November, or possibly even in December or January 2013.
On Jan. 24, CEO Tim Cook announced Apple's record-breaking Q1 2012 earnings, selling 37 million iPhones, 15.4 million iPads and 5.2 million Macs for the quarter that ended Dec. 31, 2011. Apple will announce its second quarter results on April 24, 2012, at 5 p.m. ET.