Former Kentucky Football Player Lloyd Tubman Cleared Of Rape Charge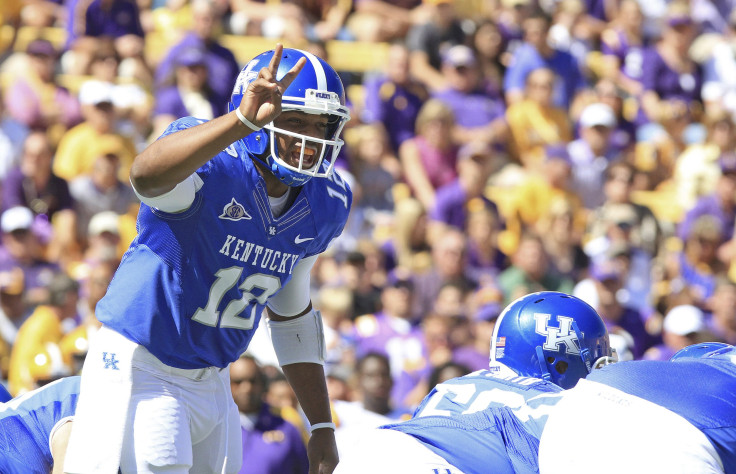 Lloyd Tubman, a former University of Kentucky football player, has been cleared on a charge of first-degree rape, Fayette County court officials said, according to media reports. The 20-year-old was charged in October after a woman with whom he reportedly had a relationship, accused him of rape following an incident in a campus dorm room.
Fayette County Commonwealth Attorney Ray Larson told The Courier-Journal Wednesday night that the county grand jury had heard evidence over three days, after which it returned a non-indictment.
Tubman, a former four star player, was a freshman who did not play for his team this season. He pleaded not guilty a day after his arrest. After his arraignment, he left the U.K. to live with his mother.
U.K. football spokesperson Tom Neely told the Lexington Herald-Leader that the school had no comment, other than confirming that Tubman was not enrolled at the school and therefore, ineligible to play football. "I'm not sure what else to add — he's not enrolled, thus not on the team."
Tubman's mother, Warnetta Cooper, said the news was a relief to her family. "It's breathtaking because of course it was traumatizing and a journey so difficult," she told The Courier-Journal. "At least we can breathe again as family, and I just give God all the glory and praises. It's one of things where you cry a tear of joy."
Tubman's football career remains unclear, however, as he left the school after the charges, ESPN reported.
© Copyright IBTimes 2023. All rights reserved.