WATCH: Philadelphia 76ers Star Fuels Own Trade Rumors With Interview Misstep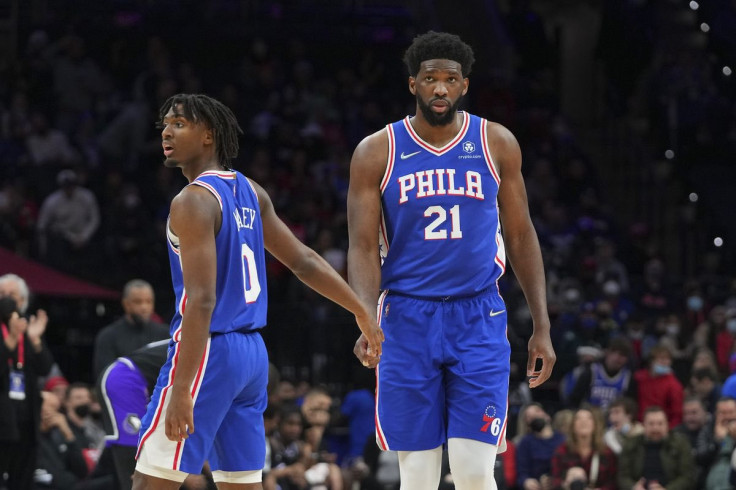 KEY POINTS
Joel Embiid declares that he wants to win an NBA title regardless of the franchise
"I don't know where that's gonna be, whether it's in Philly or anywhere else," Embiid says
The trade saga concerning James Harden is also a situation the Sixers need to deal with
The Philadelphia 76ers have been striving to build a title contender centered around Joel Embiid.
While they are yet to reach a breakthrough, the center may have hinted that he might ask out soon if they do not win it all.
Speaking with Maverick Carter in an onstage interview, a close friend to fellow NBA superstar LeBron James, during Uninterrupted Film Festival at NeueHouse Hollywood, Embiid had the following to say.
"I just wanna win a championship. Whatever it takes. I don't know where that's gonna be, whether it's in Philly or anywhere else. I just wanna have a chance to accomplish that. I wanna see what it feels like to win that first one and think about the next one. It's not easy, but it takes more than one or two or three guys," Embiid stated onstage.
Embiid was recently crowned as the NBA's Most Valuable Player (MVP) when he beat out Nikola Jokic, who was gunning for his third-straight MVP award, with a point margin of 241 points in the official tally–making it the Cameroonian big man's first MVP title.
Despite the accomplishment, Embiid and the Sixers still needed to prove themselves in the playoffs and were off to a solid start after logging the only sweep in this year's playoffs against the Brooklyn Nets.
In the second round however, they faced off against the Boston Celtics and even had a 3-2 lead entering Game 6, but would fall victim to Jayson Tatum's heroics that led to a 16-point fourth quarter to force Game 7.
Philadelphia fans expected Embiid and the Sixers to finally put away the Celtics, though Tatum was unwilling to relent and instead sent the Sixers packing with a 51-point masterpiece.
A third Eastern Conference semifinals exit in as many years was certainly a sign that there are still some things that need to be changed with the franchise and it led to the Sixers firing head coach Doc Rivers.
With Nick Nurse as the new man calling the plays on the sidelines, there is an expectation that the franchise will be better heading into the 2022-23 NBA season.
In that same vein, the Sixers roster has remained largely unchanged, with the only additions being Mo Bamba and Patrick Beverley.
Moreover, James Harden is in the midst of a trade saga that can go either way and it could determine how far the Sixers go in the postseason with fourth-year rising star Tyrese Maxey and Embiid as the core.
Nothing is set in stone just yet when it comes to Harden's trade request, but the Sixers need to resolve it quickly if they are to enter the new season with just winning basketball on their minds.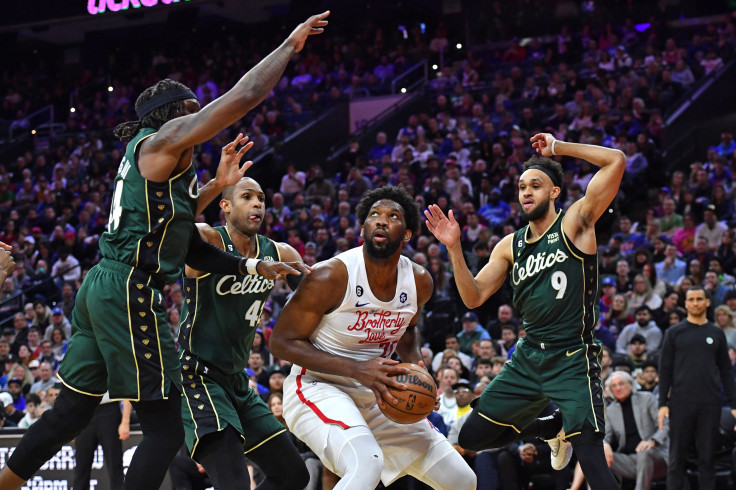 © Copyright IBTimes 2023. All rights reserved.