Fred Hassan Proves Big Pharma Can Have A Big Heart 
The Warburg Pincus director and former Schering-Plough CEO promotes doing business "the right way."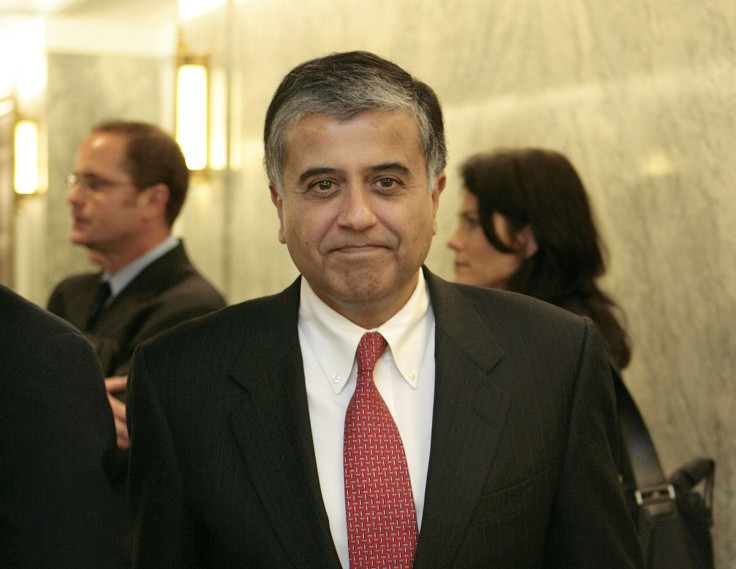 "People want to do the right thing. They want their leaders to tell them to do the right thing," says Fred Hassan, a notable leader in the pharmaceuticals industry currently a member with private equity firm Warburg Pincus. With a successful record as the go-to guy when companies are in dire need of a turnaround, Fred bases his strategy on providing employees with explicit direction to do just that. In this exclusive interview for our Social Capital section, he shares an anecdote of one instance when he anticipated pushback from telling his salespeople to back away from a sale rather than oversell the product, to be lauded instead with a lengthy standing ovation.
The ultimate result of that strategy: "The burn rate became $2 billion positive in a matter of months." Results, then, support the actions – but Fred discourses more passionately on how to get people motivated and aligned.
While he mentions aggressive salesmanship and the unfortunately poor reputation of an industry responsible for life-saving medicines, medicines that really help people, Fred also notes, "It's really amazing how many good CEOs we do have in the [pharmaceutical] industry." In fact, naming several other pharmaceutical companies' CEOs, he says, "I've heard from many people that this was the right way of doing it and that they're also proud to be part of this industry."
Part of enabling and leading the way for people to do the right thing is being right there in the action as a front-line CEO, the particular leadership characteristic that impressed us to honor him in our June Social Capital feature, "Frontline CEOs — Who Aren't Afraid to Get Their Hands Dirty " That this is important to him is clear as he talks of the legacy from his father, "quite a senior person" in Pakistan as Fred was growing up, who sought out opportunities to help people and lived his philosophy to "always stay close to the action, keep your hands dirty, do not distance yourself from where the real action happens."
It's a philosophy he believes has helped him again and again. Everywhere. "Not only in turning around very difficult situations but also in driving whole causes forward, getting things done. Just in knowing what's going on out there." And always, he emphasizes, doing it for the people.
A foundational aspect is what Fred calls "building resonance in an organization." As he explains, "When things resonate, when people feel good about themselves, when they root for their colleague next door, when they truly believe in the mission and believe in themselves that they can execute on the mission, and they trust their leadership, then you get resonance. One plus one plus one becomes five. So to get that resonance is where the opportunity still is.
"There are companies out there that are managing to do it, but not too many companies in corporate America. A lot more can be done there."
Fred's examples and experience illustrate how. Click on the video below for his open dialogue about making a difference in the pharmaceutical industry.
© Copyright IBTimes 2022. All rights reserved.
FOLLOW MORE IBT NEWS ON THE BELOW CHANNELS