Game Change Movie: Cindy McCain Says Portrayal Is 'Fiction' And Ed Harris Not Cute Enough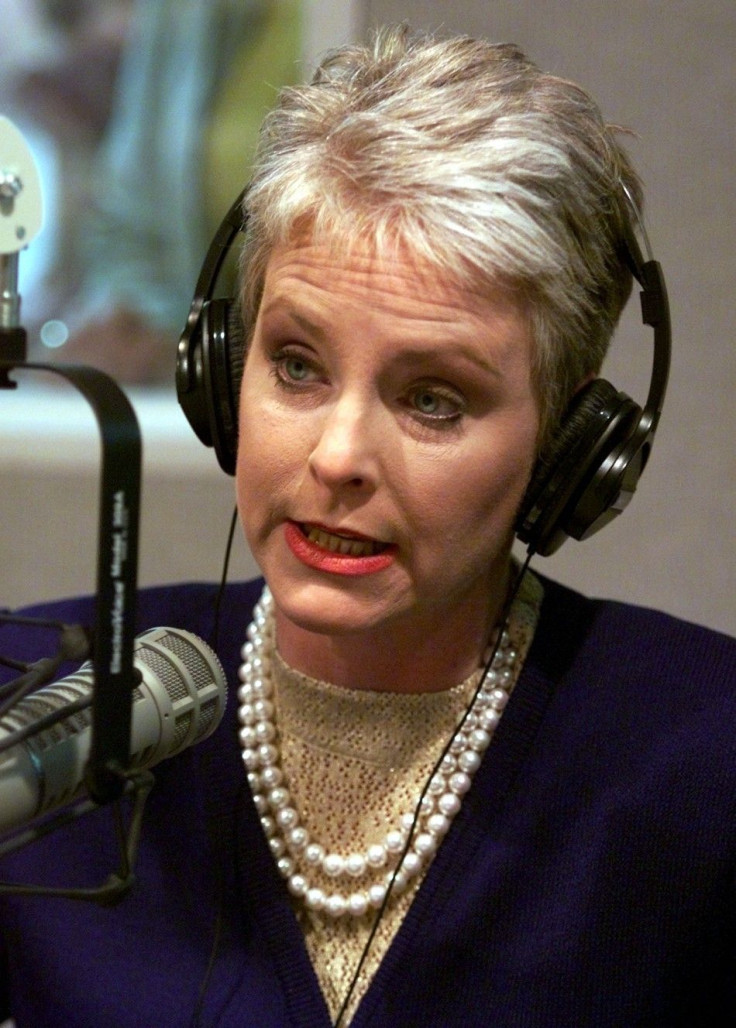 A new movie premiering on HBO this Saturday will revisit the headiest months of the McCain/Palin presidential campaign of 2008, but Cindy McCain won't be tuning in.
During an interview with Piers Morgan on Wednesday, the Arizona senator's wife panned the production. I've lived this, and from everything I've read and heard, it doesn't even resemble what took place, she said. I can go to Disneyland for fiction.
McCain continued to say that the 2008 campaign was brutal for Palin, and defended her against ongoing criticism. I think that any depiction of any woman, particularly, that is unfair in that way is just wrong.
Game Change, starring Ed Harris as John McCain and Julianne Moore as Sarah Palin, is based on a best-selling book of the same name by John Heilemann and Mark Halperin.
The film's plot hinges on the perspective of John McCain's senior adviser Steve Schmidt, played by Woody Harrelson. It focuses on campaign efforts to select, train, and control the fiery vice presidential candidate over the course of several months.
According to the Detroit Free Press, film director Jay Roach explained that Game Change is intended mostly to raise questions about the way the process works. How could a campaign get itself in a situation where they're having to vet a vice presidential candidate in five days, and in so much secrecy that they can't do anything like their normal interview process? And what did it feel like when the campaign started working so well, and then how did they handle it when it started going off the rails?
The movie does not portray the former Alaska governor kindly. In one scene Palin has a tense phone conversation in a building stairwell, gritting her teeth through lines like, It wasn't my fault I wasn't properly prepped, and I am not your puppet!
Cindy McCain challenged the accuracy of the portrayal, siding with Palin. I think what happened to her is totally unfair, she said. I am truly sorry if they have depicted her in any fashion other than a strong, independent woman.
She also took issue with the veteran actor who played John McCain. Ed Harris is not nearly as cute as my husband, she quipped.
The film will premiere on HBO at 9 p.m. ET on Saturday March 10, and then again at midnight on Sunday. Beginning March 12, the movie will be available from On Demand.
© Copyright IBTimes 2023. All rights reserved.
FOLLOW MORE IBT NEWS ON THE BELOW CHANNELS