George Zimmerman: Lawyer Says Trayvon Martin's Phone Records 'Connected the Dots'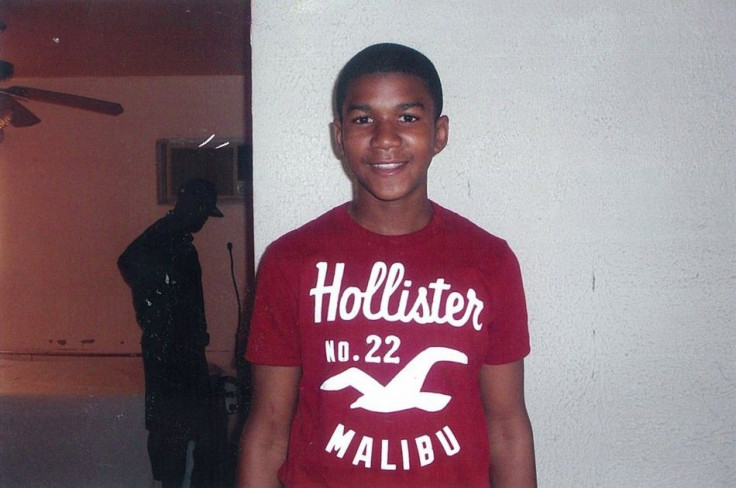 Unarmed black Florida teenager Trayvon Martin's last telephonic conversation with his girlfriend before being shot dead by a neighborhood watch captain reveals that the shooter, George Zimmerman, had followed the boy and killed him in cold blood, the teenager's family lawyer said Tuesday.
The US Department of Justice and FBI Monday opened the case to investigate the 17-year-old's death.
Martin was talking to his 16-year-old girlfriend. Lawyer Attorney Benjamin Crump released Martin's phone records which showed that he spoke to his girlfriend for four minutes at 7:12 pm Feb. 26.
According to USA Today, Martin's last call conversation shows the teen was the victim of a race-related act of violence.
Zimmerman, 28, gunned down the teenager as he was walking through a gated community to buy candy and iced tea from a convenience store. During the investigation Zimmerman told police that he had shot the boy in self-defense.
However, the girl, whose identity is unknown, said in an affidavit that Martin had become suspicious of Zimmerman while walking home from a convenience store in Sanford, FL.
Oh he's right behind me, he's right behind me again, Crump said quoting Martin's girlfriend. She says: 'Run.' He says, 'I'm not going to run, I'm just going to walk fast, the girl said.
She told Martin, 'baby, be careful, just run home,' Crump said.
Martin then told her, I think I lost him then moments later he said, He is right behind me again. I'm not going to run, I'm going to walk fast.
The girl later heard Martin saying, Why are you following me? and another man asked, What are you doing around here? attorney Benjamin Crump said.
She told Crump that both of them repeated, and the next thing she heard was like Zimmerman pushed Martin because his voice changes, like something interrupted his speech.
She heard an argument and then suddenly someone just hit the phone and the call was cut off, Crump said.
The call conversations shows that it occurred five minutes before the police arrived at the scene. Martin made the last call to his girlfriend at 7:12 pm and police arrived at the scene at 7:17 pm to find Martin laying his face down on the ground.
The call was disclosed as the Department of Justice opened the case to investigate the death.
Zimmerman, the neighborhood watch captain, was released without any charges. According to police, Zimmerman had license to carry a gun and no evidence was found against him. Zimmerman claimed that he shot Martin in self-defense after the boy attacked him.
Martin killing case has ignited racial tensions in Orlando suburb and has also attracted national attention. College students Monday protested in front a criminal court building in Sanford demanding the arrest of Zimmerman.
An online petition at Change.org website has drawn over 500, 000 signatures asking local authorities to prosecute Martin's killer.
Apart from Martin's phone call records, there is no other evidence or witnesses in case to explain what exactly happened when Martin was shot dead.
Crump told reporters that Martin's phone records connected the dots in the case.
Crump disproving Zimmerman's claims that Martin had been acting suspiciously said that the phone records revealed that Martin was continuously on phone with his girlfriend throughout the time.
Seminole County State Attorney Norm Wolfinger said in a statement that a grand jury would meet April 10 to hear evidence in the case.
I respectfully request that the public remain patient as this process moves forward, said his statement.
© Copyright IBTimes 2023. All rights reserved.