'Get Shorty': Season 2 Teaser And Synopsis Released
Epix has released its first-ever promo clip for Season 2 of "Get Shorty."
The 27-second video teaser is something of a fake-out as it starts as a red-carpet photo op that suddenly transforms into a police lineup. Much to Miles (Chris O'Dowd), Rick (Ray Romano), Louis (Sean Bridgers), and Amara's (Lidio Porto) surprise, those who are telling them to "move to the left" and "move to the right" aren't professional event photographers, but rather members of the police.
According to the synopsis for the show's sophomore run, career criminal Miles struggles to reconcile his ambitions as a filmmaker and a family man. While Miles has already made little achievements since he entered the world of Hollywood, his progress is jeopardized when his washed-up producing partner Rick agrees to wear a Federal wire. As he tries to achieve his goals as a film producer, Miles faces off with criminal financiers and with a Hollywood power-broker who could be the most dangerous of all.
While the synopsis for the new season doesn't reveal any details about the Hollywood power-broker, a report published by TVLine last February suggests that the new character is named Lawrence Budd. Played by "Wings" alum Steven Weber, Lawrence is described as an "impossibly powerful" Hollywood film producer who commutes via helicopter and landscapes his yard with fully grown trees. A medical condition has left him hairless, so he glues on a wig and eyebrows. Lawrence collaborates in a film with Miles and Rick in the new season.
In addition to Weber, other newcomers joining the series for Season 2 are Sonya Walger, Alex Sawyer, Felicity Huffman, Andrew Leeds, Amy Seimetz, and Raymond Cruz.
Walger will play Lila, the representative of the Los Angeles wing of a deadly drug cartel. Sawyer, meanwhile, will portray David Oumou, an earnest actor working an unglamorous day job until a shocking murder brings him attention and makes him a breakout star.
Huffman will recur as Clara Dillard, a mothering, high-level special agent for the FBI who takes over the investigation focusing on Amara and her crime organization. Leeds will play Clara's partner, Ken Stevenson.
Seimetz will play the recurring role of Jinny, a mysterious love interest for Miles, who performs a strange, new-age crystal ceremony and could open doors to an elite Hollywood world. Lastly, Cruz will appear as Swayze, the brutal and murderous leader of a Latino prison gang.
"Get Shorty" Season 2 premieres on Sunday, Aug. 12 at 9 p.m. EDT on Epix.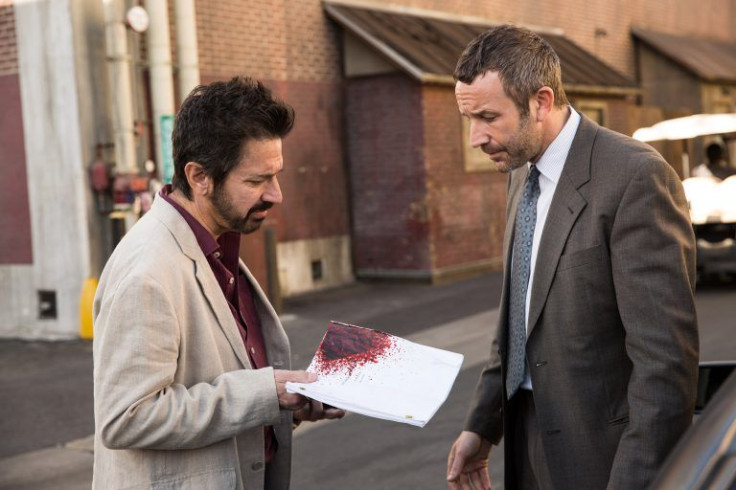 © Copyright IBTimes 2022. All rights reserved.
FOLLOW MORE IBT NEWS ON THE BELOW CHANNELS