Ghana: West Africa's Shining Example Of Democracy
ANALYSIS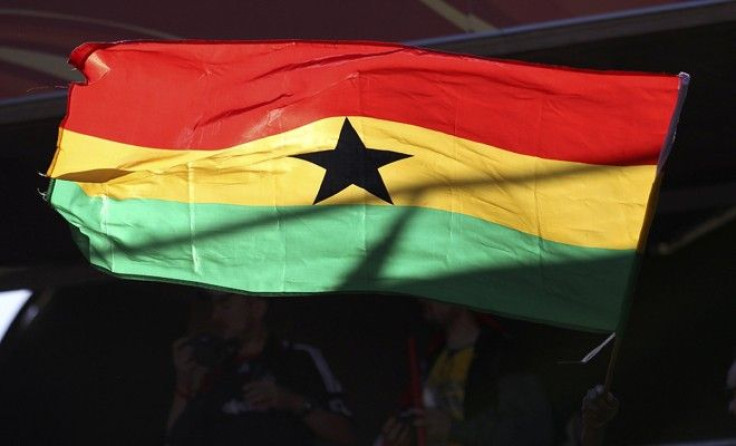 Ghana is on the verge of accomplishing a nearly-unprecedented feat for West Africa -- a smooth transition of power. Hours after the sudden death of President John Atta Mills on Tuesday, vice president John Dramani Mahama was sworn into office, and he will lead the country into the presidential elections scheduled for December.
For the past few decades, Ghana has been a shining example in a region lacking in political and social stability.
To Ghana's west is the Ivory Coast, which has been scarred by civil war for most of the last decade and where paramilitary tribesmen this week burned down a refugee camp, killing six civilians. To Ghana's north is Burkina Faso, which last year had to violently suppress a coup after the military went on strike.
Togo, to the east, has been condemned for its human rights record and its population is mired in poverty. Nearby Mali is going through a rebellion, Nigeria an insurgency and Liberia and Sierra Leone are holding tenuously to democracy.
Why has Ghana been spared much of the chaos and human suffering that surrounds it in West Africa?
Since his unexpected passing, many have rightfully credited Mills with advancing Ghanaian democracy. Under Mills, whose background was in economics, Ghana became a hub for foreign investors and was also Africa's second-fastest-growing economy last year with a 13.5 percent GDP expansion rate. These investments, alongside Ghana's traditional revenue sources -- exporting gold, cocoa, and rubber -- has increased the size of the nation's middle class. Meanwhile, Melinda Gates, of the Bill and Melina Gates Foundation, called Ghana's efforts to reduce hunger remarkable.
Ghana's increased government investments in agriculture have led to some amazing results, Gates said. Ghana commits nearly 10 percent of its budget to improving agriculture, putting it among the top investors in the sector in Africa.
As president, Mills showed how capital investment can translate into democratic success. USAID Administrator Rajiv Shah said Tuesday that President Mills' lifetime of service helped to shape Ghana into a model of good governance and an anchor of stability for the entire region. But Ghana's economic development could only have happened if it was relatively politically stable in the first place.
Ghana has been a 'real place' for a much longer period than is generally the case in West Africa, said John Campbell, the Ralph Bunche Senior Fellow for Africa Policy Studies at the Council on Foreign Relations.
It is also relatively small and has relatively fewer ethnic divisions than found elsewhere.
Before it was the most developed part of Anglophone West Africa, as Campbell explained, Ghana was the Ashanti Empire, a 200-year-old kingdom that included Ghana and parts of Benin and the Ivory Coast. Although the Ashanti eventually succumbed to British rule, the autonomy of the empire has lasted ever since, sparing Ghana the ethnic tensions that has stalled its neighbors' political development.
The importance of this autonomy becomes clear when comparing Ghana to Nigeria, another former British colony.
Nigeria, according to Campbell, who was the U.S. Ambassador to Nigeria from 2004 to 2007, was cobbled together from disparate elements that had never existed together before into a single a state by the British. Now, despite its immense wealth, ethnic and religious violence continually threaten to tear the nation apart.
Unlike Ghana, Nigeria's last president elections were followed by intense violence; at least 800 people were killed in riots and bombings across the country. The U.S. State Department called the election a substantial improvement over the 2007 vote.
Nigeria has also arguably been cursed by oil, a resource that Ghana has only just discovered on its shores. Nigeria's oil, discovered in the 1950s but not fully utilized until the 1970s, has made the country one of Africa's richest, but with it has come society-crippling corruption. Despite hundreds of billions of dollars in annual state revenue, the average Nigerian lives on less than $2 a day and the state has been unable to develop its infrastructure.
By contrast, Ghana has been producing oil since the early 1990s but the sector truly began to develop under Mills' guidance. The largest oil reserves discovered in the country have only recently been discovered and the political consequences of oil revenue have yet to be seen.
Ghana does have some ethnic variation, as well as a north-south, Christian-Muslim boundary like Nigeria and the Ivory Coast, but it has managed both well. In part, this is paradoxically thanks to Flight Lieutenant Jerry Rawlings, the Ghanaian military dictator who suspended the constitution and banned opposition parties. Under Rawlings' Armed Forces Revolutionary Council, the government and military were purged of corruption. By the time negotiations ushered in democracy in 1992, Ghana was free of many negative influences.
The sudden death of the frontrunner for December's election will likely cause some strife within Mills' National Democratic Congress as party members jockey to take his spot on the ballot sheets. But with a 20 year-old foundation in place, democracy in Ghana should be secure.
FOR FREE to continue reading
✔️ Unlock the full content of International Business Times UK for free
offer available for a limited time only
✔️ Easily manage your Newsletters subscriptions and save your favourite articles
✔️ No payment method required
Already have an account?
Log in
© Copyright IBTimes 2023. All rights reserved.