Glendale Approves Coyotes Deal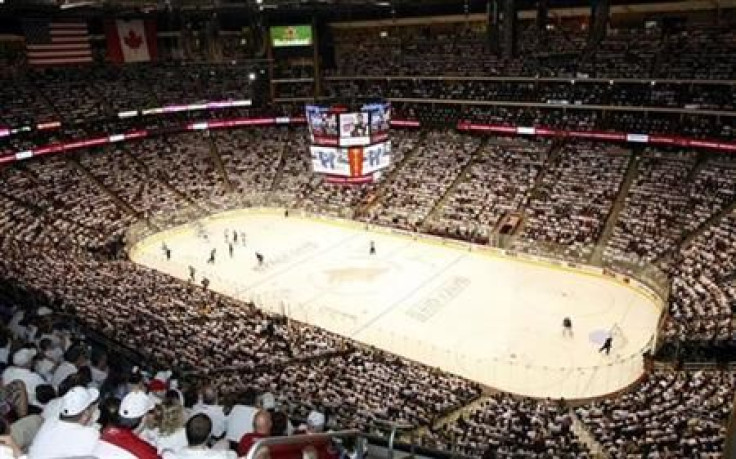 Glendale city leaders approved a new deal with the National Hockey League's Arizona Coyotes on Friday, ending a contentious legal dispute and ensuring the team will play in the Phoenix suburb for at least two more years.
With a series of votes, the Glendale City Council unanimously gave the go-ahead to a revised management and lease agreement for the team to play at its city-owned arena through June 30, 2017.
The pact ends a legal battle that again cast doubt over the team's immediate future in Arizona, but still leaves questions as to what may happen in the longer term.
Glendale Mayor Jerry Weiers said he believes the amended agreement benefits the city, the team and its vocal fan base.
"This is something that has been unpleasant for all of us," said Weiers, before casting the final vote. "But it's something that's necessary...the circumstances right now I think are great."
Under the deal, the city will pay the team $6.5 million a year to manage the Gila River Arena, plus give them about $6 million from tickets surcharges, parking and naming rights.
The city had previously paid the Coyotes $15 million to manage the arena, but retained a share of the other revenue streams. The amended deal is expected to save Glendale about $2 million annually.
Glendale leaders terminated the previous 15-year, $225 million agreement signed in 2013 on June 10, citing a conflict-of-interest law they said would allow them to void the contract.
The city said the conflict of interest arose when two of its employees later worked for the Coyotes.
The dispute ended up in Maricopa County Superior Court, with both sides saying they were prepared for the possible lengthy legal battle.
But negotiations to resolve any contract differences restarted, leading to the deal being approved at Friday's special council meeting.
Anthony LeBlanc, the Coyotes' co-owner, president and chief executive, told the council that team officials had to compromise because the conflict was hurting its chances of acquiring players.
"This isn't about saving face ... this is about saving our franchise," LeBlanc said. "I truly thank you for agreeing to turn the page."
He said he would have liked a longer term deal, but made it clear to any skeptics that the team has no plans to leave.
"The Coyotes are committed to Glendale and to the state of Arizona," he said.
(Reporting by David Schwartz; Editing by Daniel Wallis and Alan Crosby)
© Copyright IBTimes 2023. All rights reserved.