Goldman Manager David Loeb in Insider Trading Probe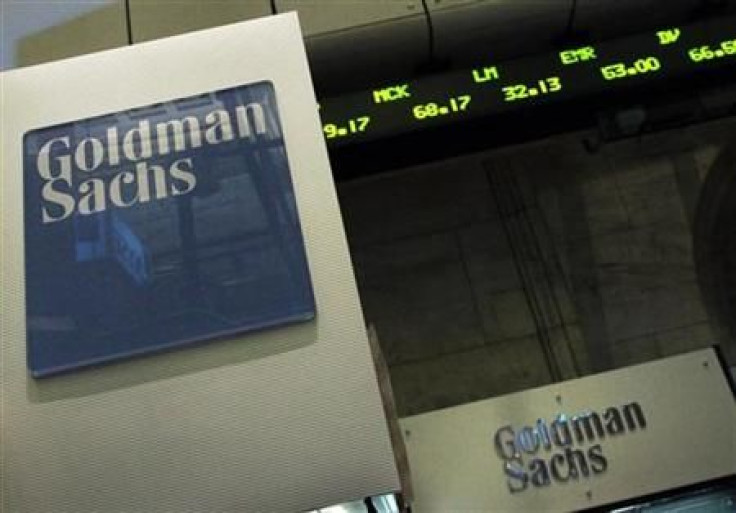 (Reuters) - US prosecutors are investigating David Loeb, a managing director of Goldman Sachs Group, as part of an insider-trading probe focusing on the company's hedge-fund clients.
Loeb works with technology hedge-fund employees, including an Asia-based analyst, Henry King, who is also under investigation, according to a source.
A spokesman for Goldman Sachs declined to comment. Neither Loeb nor King responded to emails seeking comment.
According to a regulatory filing and court records, employees of Goldman Sachs, Wall Street's most influential firm, have been pulled into the insider-trading case of a former board member, Rajat Gupta, who is facing trial on criminal and civil charges.
No one at Goldman has been accused of any wrongdoing.
Gupta, a former director of Goldman Sachs and Procter & Gamble and a former global head of the McKinsey & Co consultancy, is to go on trial in May. He has denied charges that he tipped now-convicted Galleon Group hedge fund founder Raj Rajaratnam with Goldman and Procter & Gamble board secrets.
In its annual report to the US Securities and Exchange Commission on 28 February, Goldman included an item "Insider trading investigations".
"From time to time, the firm and its employees are the subject of or otherwise involved in regulatory investigations relating to insider trading, the potential misuse of material nonpublic information and the effectiveness of the firm's insider trading controls and information barriers," the filing said.
"It is the firm's practice to fully cooperate with any such investigations."
The Manhattan US Attorney, the prosecutor in a broad insider-trading probe of hedge funds in recent years, declined to comment. The Department of Justice said that out of 64 people charged in the crackdown dubbed "Perfect Hedge", 59 have either been convicted or pleaded guilty.
Loeb's name came up during proceedings in Manhattan federal court in November 2011 as a potential witness in the Gupta case. Others who could be deposed included Goldman CEO Lloyd Blankfein, chief financial officer David Viniar and president and chief operating officer Gary Cohn, according to court records.
Gupta's lawyer, Gary Naftalis, asked prosecutors to share information on possible Goldman inside sources that Rajaratnam and Galleon had.
"This is hot stuff for us," Naftalis told the judge, Jed Rakoff.
Rajaratnam, whose technology-focused hedge fund had $7bn under management at its peak, is serving 11 years in prison, the longest term on record for insider-trading offences. A judge also ordered Rajaratnam to pay $92.8m to the SEC.
(Additional reporting by Matthew Goldstein; Editing by Martha Graybow and Tim Dobbyn)
© Copyright Thomson Reuters 2023. All rights reserved.
FOLLOW MORE IBT NEWS ON THE BELOW CHANNELS