Goldman Sachs Executives to Face Interviews in Rajat Gupta Case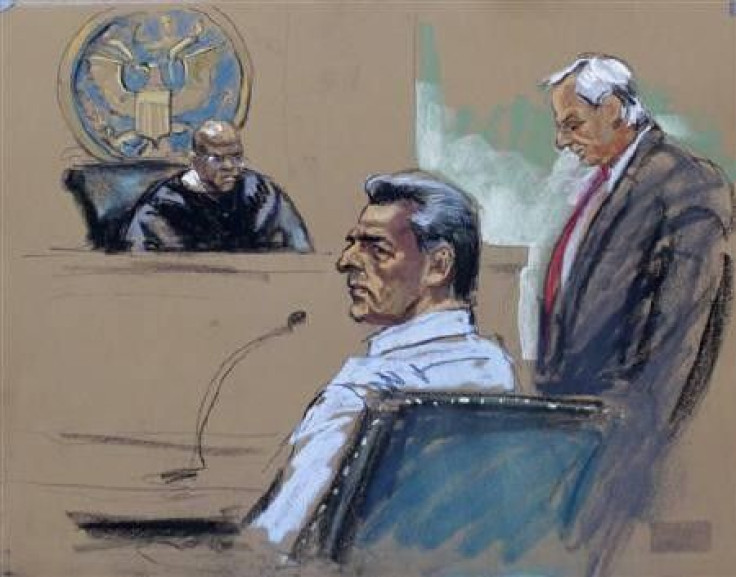 At least two Goldman Sachs Group Inc executives face potential interviews under oath in the top U.S. market regulator's civil insider trading case against a former director of the firm, Rajat Gupta, a court heard on Friday.
The names of president and chief operating officer Gary Cohn and David Loeb, a managing director, came up at oral arguments in Manhattan federal court over whether or not depositions should be taken until a criminal case against Gupta is completed.
A Goldman Sachs spokesman, David Wells, declined to comment.
Neither the influential Wall Street bank nor the executives have been accused of any wrongdoing. At Friday's hearing, Judge Jed Rakoff mentioned Cohn by name and Gupta's lawyer mentioned Loeb as being on either the U.S. Securities and Exchange Commission or the defendant's list of people who could be deposed.
Gupta, 62, who sat on the boards of some of America's most prestigious companies, was arrested and criminally and civilly charged on Oct. 26 for leaking Goldman boardroom secrets to his friend Raj Rajaratnam, the central figure in a broad U.S. crackdown on insider trading at hedge funds.
A former director of Goldman Sachs and Procter & Gamble Co and former global head of the McKinsey & Co consultancy, Gupta is the most prominent executive to face insider-trading charges since Rajaratnam was arrested in October 2009.
Gupta has pleaded not guilty to the charges and his lawyer, Gary Naftalis, says the allegations are based on circumstantial evidence and his client did nothing wrong.
Rajaratnam was convicted at trial in May and sentenced last month to 11 years imprisonment, the longest term recorded for insider trading. Goldman Sachs chief executive officer Lloyd Blankfein testified as a government witness at Rajaratnam's trial. Rajaratnam is also a defendant in the SEC case against Gupta.
The judge has scheduled April 9 next year for the start of Gupta's criminal trial and Oct. 1 for the civil trial. Typically, when there are parallel cases, the SEC matter is suspended until the criminal case ends.
Prosecutors from the Manhattan U.S. Attorney's office asked the judge to suspend depositions until the criminal case is resolved. At Friday's hearing, Rakoff did not immediately rule but said he would do so by Nov. 29. Rakoff said three lists of people who could potentially be deposed in the SEC case would be made public on Monday.
Lawyers and the judge made reference to four employees of Goldman Sachs and four former employees of Galleon hedge fund, without identifying them, as potential witnesses. Galleon, which had $7 billion under management at its peak, was wound down after Rajaratnam's arrest.
The cases are SEC v Gupta and Rajaratnam, U.S. District Court for the Southern District of New York, No. 11-07566 and USA v Rajat Gupta No. 11-907 in the same court.
© Copyright Thomson Reuters 2023. All rights reserved.