Google Launches Endangered Languages Project To Preserve Global Speech, Culture [VIDEO]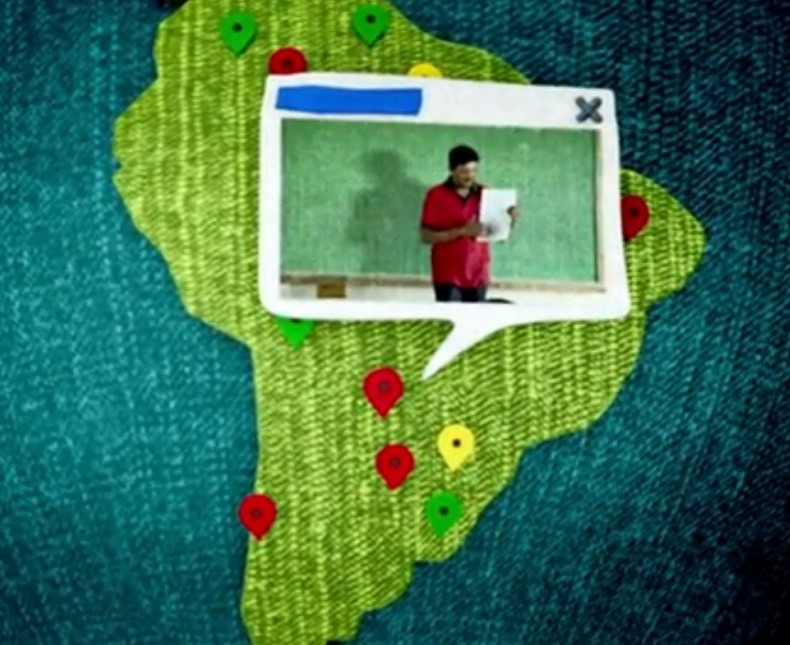 Language is much more than just words, or communication. A community's language is inherently tied to its cultural identity, its heritage and its values. Unfortunately, about half of all of the languages in the world -- more than 3,000 of them -- are currently on the verge of extinction. Google hopes to stem the tide with its latest effort, called The Endangered Languages Project.
The Endangered Languages Project is an online space designed for speakers of endangered languages and those passionate about their preservation, Google said in its promotional video. It features the most comprehensive information, the option to upload video, audio, documents, and share your knowledge and experiences.
Google has teamed up with the Alliance for Linguistic Diversity, a newly formed coalition of global language groups and associations, to give endangered-language speakers and their supporters a place to upload and share their research and collaborations.
Language is the means by which we pass on our ideas, knowledge and identity from one generation to the next, Google said in the video. But of the 7,000 languages currently spoken, it is expected that 50 percent will not survive the turn of the century. And when the last fluent speaker of the language dies, we lose the centuries and knowledge and traditions that helped shape who we are.
To illustrate its point, Google mentioned the Miami-Illinois language, which was spoken by Native American communities in the Midwest, but all but perished in the 1960s. Decades later, a member of the Miami tribe of Oklahoma named Dryl Baldwin has revitalized it. He originally taught himself the language from historical manuscripts, but is now a professor at Miami University in Ohio and organizes and publishes educational materials, including stories and audio files, about his ancestors' tongue. Google's idea is to centralize and strengthen the way we preserve these lost languages.
Language loss is often related to oppression and injustice; for these communities, preservation of their language is about the restoration of their cultural identities, their values and their heritage, Google said in its promo video. Google is working together with trusted organizations to help stop their disappearance.
Google's role in the Endangered Languages Project has been to develop, launch, and help seed the project. Once it is launched, Google hopes to hand over the reins to the First Peoples' Cultural Council (FPCC) and The Institute for Language Information and Technology (The LINGUIST List) at Eastern Michigan University. The FPCC will be responsible for strategizing and expanding the project, while the LINGUIST List will be the technical lead on the project.
Research about the world's most threatened languages is being shared by the Catalogue of Endangered Languages (ELCat), led by teams at the University of Hawai'i at Manoa and Eastern Michigan University, with funding provided by the National Science Foundation, wrote Jason Rissman and Clara Rodriguez, two project managers from the Endangered Languages Project, on Google's official blog. Work on ELCat has only just begun, and we're sharing it through our site so that feedback from language communities and scholars can be incorporated to update our knowledge about the world's most at-risk languages.
The site currently features posts submitted by the Endangered Languages community, including linguistic fieldwork, projects, audio interviews, and transcriptions. Google's page also hosts a language learning forum, as well as forums to share technology solutions and also make personal and general comments.
By bridging independent efforts from around the world we hope to make an important advancement in confronting language endangerment, Rissman and Rodriguez said. This project's future will be decided by those inspired to join this collaborative effort for language preservation. We hope you'll join us.