Heart Equals Smart Business
The year's most surprising new ways of looking at business done right by our Social Capital CEOs.
Last month, we took an end-of-the-year look at the most-read articles in this groundbreaking section over the last twelve months. This month, we look at some of the most powerful ideas that challenge the status quo and offer you some new inspiring ideas for the New Year on how to create and run your company with a passion for people and the way your business treats them.
When we began the movement to recognize companies that truly cared about doing business the right way and coined it "Social Capital" last year, we knew we were recognizing many old school values. It was based partly on the thoughtful and brilliant ruminations of Adam Smith, often called the Father of Capitalism, in which he explained the philosophical rationality of caring for others and an economic system that actually rewards business done in ethical way.
But when we met and interviewed some of the extraordinary leaders who were practicing this method of doing business, we were blown away at all the new and interesting ways these CEOs were putting a new spin on this classic concept.
So we thought we would let you take another look as we end this year and begin a new one at some of the most powerful new ideas from these dynamic leaders for how you can do business better and reap the incredible rewards that come from them.
From new ways of hiring that seem to fly in the face of traditional employment practices but that produce extraordinary and totally unexpected results, to exciting new ways of recognizing and getting to know your employees and their families that lead to powerful growth and success, to producing a better product that could transform the future lives of children and create a company that would grow like gangbusters, the companies and leaders are changing the world of business and showing us all new ways of doing the same by changing the way we look at how to do business.
We know you will be excited and intrigued by these forward-thinking CEOs and their ideas. But we hope they will also give you some serious and meaningful pause for thought for how you can do business better. And, ultimately, we hope that will inspire you with new ways of putting the heart into your own business.
Happy Holidays, Happy New Year, and here's to new ideas that will change all our lives for the better through business.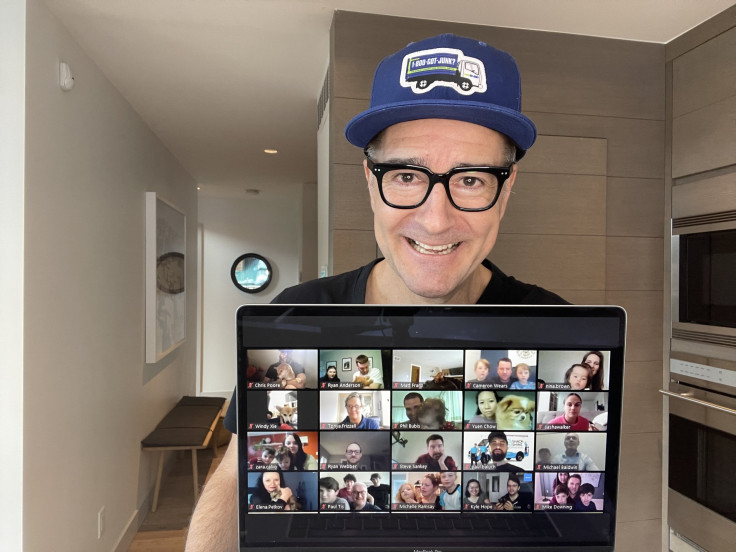 'My Favorite Day of the Pandemic' by Brian Scudamore, Founder and CEO of 1-800-GOT-JUNK?, is a Social Capital top pick for 2021 for Brian's 'silver lining' look at communication.
When we honored Brian Scudamore in our feature " 10 Of America's Top CEOs Talk with IBT's Social Capital About How To Be Authentic," we discovered he is just a down-to-earth guy who cares about his company's success and knows the way to get there is by treating people well. From his first simple – yet brilliant – idea of turning troublesome trash into a positive customer experience, Brian built 1-800-GOT-JUNK? into the half-billion-dollar O2E (Ordinary 2 Extraordinary) Brand.
Brian created a business all around the idea of customer service and happiness, and he really believes in communicating those concepts constantly with customers and employees. In fact, he built his entire hiring process around it in a brilliant and innovative way
And this value of communication is what he wanted to share more about for our Social Capital readers. By digging deep into his own experience during the pandemic and setting it up under the possibly shocking title of "My Favorite Day of the Pandemic," Brian provides a strikingly stark context in which to make a very positive point. " The year 2020 might have been a tough year, but I'm a huge believer that gifts often present themselves during challenging times. So let me tell you about the greatest gift the pandemic brought me."
And he goes on to do so in an article that is not only an expression of his optimism toward opportunity but also a view on a Social Capital-y way of doing business. "After that initial panic, we regrouped, took a step back, and came back with a plan."
And for some new ideas on how you might look at your own communication strategies, click through to Brian's full article, " My Favorite Day of the Pandemic," to learn how he came to that approach and where he and his team took it.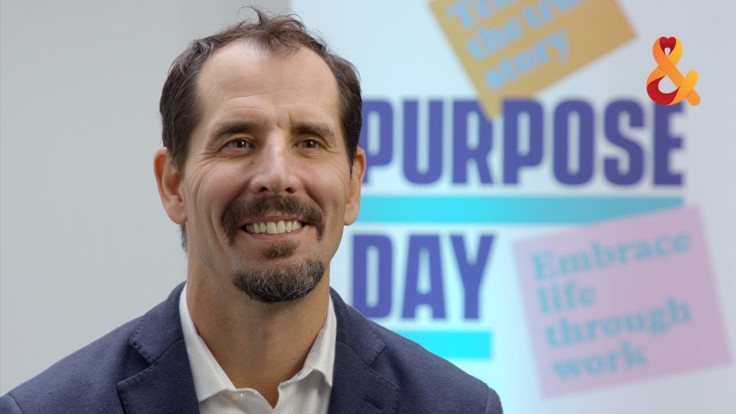 'The Invisible Hand Up: Windfall Profits Await Companies Who Employ the Unemployable' by Mike Brady, former President and CEO of Greyston Bakery, is a Social Capital top pick for 2021 for Mike's embrace of open hiring.
Honored in our Social Capital feature "How America's Top Social Capital CEOs Can Teach Us the Power of Kindness," Mike Brady follows an approach to hiring that is the ultimate in respecting people as people.
Mike was all about non-judgment – and brownies – in that order when he took over Greyston. He continued the legacy their founder began of making enough money to sustain itself so it could be a practical employment center for the local community. His hiring strategy was simple: come in the door and put your name on a list.
"No questions asked, no background checks, no interviews, no references," explains Brady. "We are just trusting in the power of people to be successful, so we give everyone an equal chance at that."
It's a simple yet revolutionary approach to hiring, and he was eager to share more about how he came to embrace the idea and about the amazing experiences it led him to. In " The Invisible Hand Up: Windfall Profits Await Companies Who Employ the Unemployable," Mike notes, "Among the urgent concerns now is the rising number of long-term unemployed. In January 2021, 4 million Americans had been unemployed for six months or more, accounting for 39.5% of the total unemployed."
He also talks about why and how businesses can calculate a social return on investment (SROI) for inclusive hiring that generates more than wealth creation through its impact at many multiples above the wages paid to new team members.
We invite you to read Mike's full article, " The Invisible Hand Up: Windfall Profits Await Companies Who Employ the Unemployable," to learn why he feels "there may be light at the end of the inequality tunnel" and for some innovative insights on how you can apply this in your own company.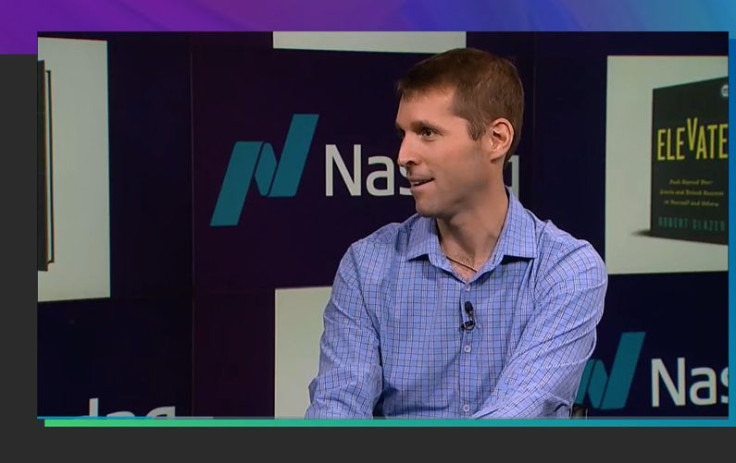 'Don't Lie to Your Employees Even When the Truth Hurts' by Robert Glazer, Founder and CEO of Acceleration Partners, is a Social Capital top pick for 2021 for Robert's staunch defense of transparency.
We honored Robert Glazer in our debut Social Capital feature " SOCIAL CAPITAL: WHAT is it? DO you have it? HOW do you earn it? " and soon learned how prolific a writer and how well-spoken he is. His relationship with his employees earned his affiliate marketing agency, Acceleration Partners, a regular place among Glassdoor's "Best Places to Work" and himself the honor of twice being named No. 2 on Glassdoor's list of "Top CEOs of Small and Medium Companies in the U.S."
Sugar-coating the truth to protect popularity with employees is decidedly not on his menu of good and respectful leadership actions. What is on that menu is being courageous enough to impart the truth and strong enough to keep employees' faith to follow him through uncertain, even scary, times.
As he explains in 'Don't Lie to Your Employees Even When the Truth Hurts,' " Sharing difficult truths with employees isn't easy, but hiding those realities doesn't do anyone any good either. The worst thing leaders can do is give employees false hope in a crisis or assure an employee that they are performing well even if they are not. As last year taught me, it's better to follow the Stockdale Paradox -- be honest about the facts of the situation but give reasons to be optimistic."
Robert tells more about the Stockdale Paradox concept -- which management guru Jim Collins describes in his landmark leadership book "Good to Great" – and the positive results his company experienced by acknowledging present realities but continuing to work toward making things better.
We invite you to read Robert's full article " Don't Lie to Your Employees Even When the Truth Hurts" to learn more about how a straightforward approach with your employees can help you.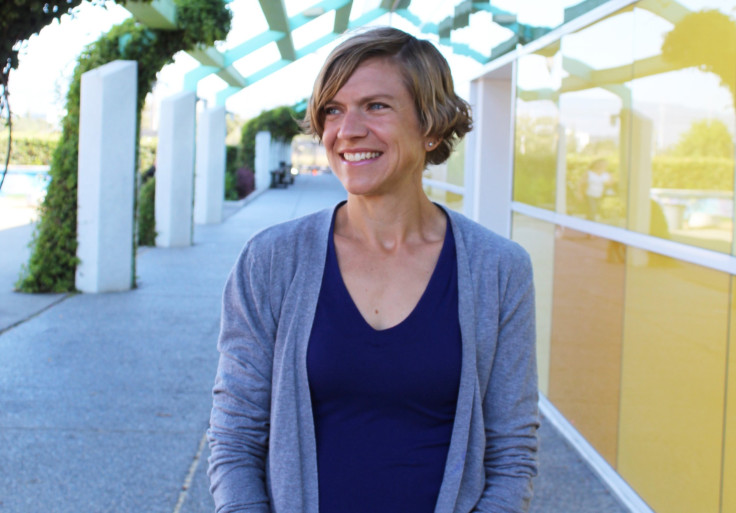 'This Is What Can Happen When We Listen to Our Children' by Kirsten Saenz Tobey, Co-Founder of Revolution Foods, is a Social Capital top pick for 2021 for her thought-provoking reminder that children are deserving of respect.
The ultimate consumer for Revolution Foods is children. Kirsten Saenz Tobey and her co-founder, Kristin Groos Richmond, had a revolutionary approach to one of the foundational factors in children's education: nutrition. We honored them as Social Capital pioneers in for taking the insights each had gained in their earlier careers and applying them to their MBA thesis at Haas School of Business at the University of California, Berkeley.
Their work enabling children to access good nutrition – and thus enabling them to succeed in school and life – is what we spotlighted in "The New Revolution: Access."
But their approach to fulfilling that need is revolutionary in ways that go deeper than the logistics of providing meals.
"As someone who has spent most of my career building an organization that designs, produces and delivers healthy meals catered to young people across the country, I know that listening to children has been a major factor contributing to our success and impact," Kirsten says. "From the day we started the company, we have been incorporating kids' input – customer input – into our culinary design, menu planning and overall approach to meal service in schools."
This, then, is the point she discusses in depth in "This Is What Can Happen When We Listen to Our Children," which she opens with the observation, " 'Are you listening to me?' is a common refrain heard in households across America. This question is most commonly posed by parents to their children, ensuring that our kids are hearing our warnings, our instructions, our guidance, our advice, our reminders … But let's take a moment and imagine what the world would look like if we turned this question around.
"What would we learn, if, instead of parents and adults constantly barking orders at our children, demanding that they listen, we stopped and listened to them for once?"
We invite you to read Kirsten's full article " This Is What Can Happen When We Listen to Our Children" to gain a new perspective on zeroing in on the ultimate user.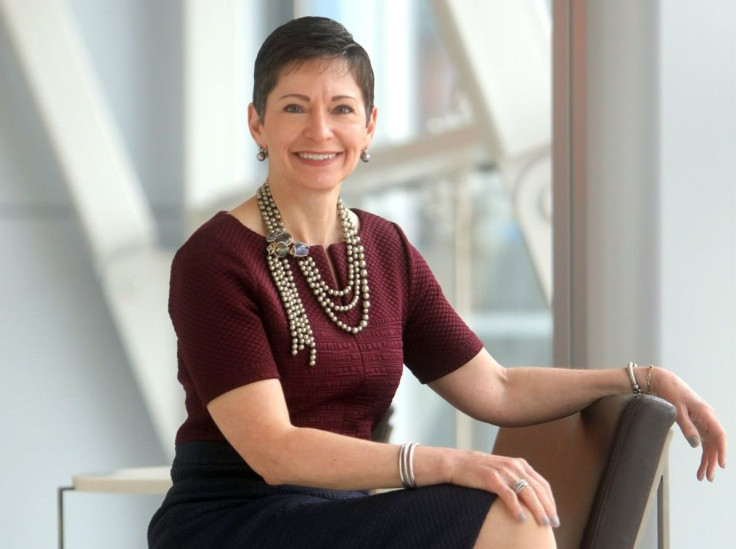 'Penny Pennington Is Committed to Growth – of Families' video interview with Penny Pennington, Managing Partner of Edward Jones, is a Social Capital top pick for 2021 for her efforts to strengthen the ties of family.
A recurring thread in the Social Capital movement of respecting people as people – not just cogs in workplace processes or wallets at the other end of those processes – is the importance of family in making each individual a whole and human person. We honored Penny Pennington in " Family Matters: 10 CEOs Who Support Our Most Important Institution " as we recognized her company for its long record of tempering heavy work hours with rewards that help employees relax and have fun – with family. Although COVID-19 has temporarily curtailed some of those recreational activities, the company is committed to bringing back its many perks that give employees an opportunity for down time with those they love – once it is safe to do so.
As Edward Jones's managing partner, Penny Pennington, is responsible for the firm's strategic direction, working together with more than 49,000 associates across North America to make a positive impact in the lives of Edward Jones' clients, colleagues and communities. She was recently named No. 33 in her second appearance on the Fortune Most Powerful Women in Business list. "Partnering for positive impact is about more than programs, it's about investing in people, and making a difference in their lives for the long term," she says.
This sentiment she discusses in depth with us in " Penny Pennington Is Committed to Growth – of Families."
Noting that family is intrinsically tied to an individual's well-being, she says, "I'm happy when my family is happy." This goes well beyond the perhaps obvious productivity element that "when they're healthy and their well-being is in place and they're thriving … my emotions can go to being the best that I can be at work," as she explains, "Businesses have vast resources: really smart people, the incentive to stay in business, to create value for decades to come. This now becomes the circle of impact." Embraced within that "circle of impact" that Penny so eloquently speaks of is a recognition that, before a company can take care of its customers, it has to take care of its employees.
We invite you to visit " Penny Pennington Is Committed to Growth – of Families" to listen to Penny talk about pushing that care beyond the workplace itself and learn how and why you should do the same in your company.
© Copyright IBTimes 2023. All rights reserved.