Holmes-Cruise Divorce Casts Harsh Light On Scientology Anew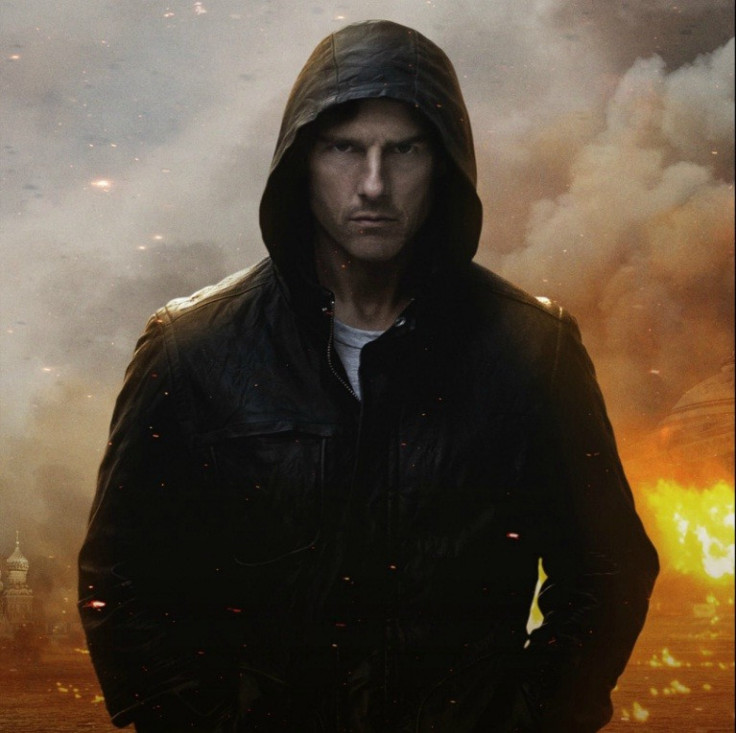 Friday afternoon's news that Katie Holmes has filed for divorce from Tom Cruise is just the latest episode of bad publicity for the marquee actor's religious beliefs. Since his first marriage with actress Mimi Rodgers, Cruise has slowly fallen out of America's good graces, and many blame his outspoken support for Scientology.
The couple's divorce will not be recognized by the church, according to the Hindustan Times. The Indian paper reports that Holmes first met Cruise when the two met to discuss the possibility of the actress appearing in the third installment of Cruise's Mission Impossible franchise. After parting, Cruise allegedly sent Holmes an information packet on the church.
The religion was founded by sci-fi author L. Ron Hubbard in 1954, which holds that humans are descended from an exiled race of aliens called Thetans, the site reports. Although Holmes was raised a Catholic, she embraced the religion of her new husband at the start of their relationship. However she is alleged to have come to dislike and distrust the movement. The Church of Scientology bans members from having contact with doubters of the faith or unbelievers called PTS - potential trouble source.
There's a belief present in the Church of Scientology that married couples have problems that are born out of miscommunication, whether it be withheld or misinterpreted.
Hubbard registered Scientology as a religion in the early 1950s. One of its main themes is the idea that humans are immortals who go through painful experiences due to remnants of ancient planetary wars.
Scientologists pay money to take courses and be initiated into Hubbard's esoteric teachings. The Los Angeles Times asserts, Out of a membership estimated by the church to be 6.5 million, only a tiny fraction have climbed to the upper reaches. In fact, according to a Scientology publication earlier this year, fewer than 900 members have completed the church's highest course.
The religion, long widely despised, is back in the news not only thanks to the Cruise-Holmes divorce but also the lawsuits surrounding fellow Scientologist John Travolta. The Grease star is currently being sued by a cruise ship employee who claims the married actor made homosexual advances on him during a massage. The notoriously litigious church will probably ramp up its legal team when the accuser's book, You'll Never Spa In This town Again, is released in early 2013.
Even News Corp. mogul Rupert Murdoch, no stranger to controversy, warned against the religion Sunday, tweeting:
Murdoch's tweet delves into the darker side of Scientology that's been hinted at by critics and also the infamous Matt Lauer interview when Tom Cruise blasted Brooke Shields for allowing her child to see a therapist.
There has been no shortage of serious accusations at the church, but perhaps the worst concerns the death of Lisa McPherson, a Scientologist who mysteriously perished in 1995. McPherson was hurt in a minor car accident before being taken to a hospital by paramedics. After meeting with a few fellow Scientologists, McPherson refused hospital care and was taken a place determined by church members.
She eventually died there after being given sparse medication and kept in isolation for 24 hours. Details of the outcome were murky but after it was determined the church, was negligent Florida officials eventually dropped criminal charges. The Church of Scientology eventually settled a civil case out of court with McPherson's family.
There's now speculation that the church has been following Katie Holmes and her daughter Suri while Cruise is filming a movie in Iceland. Based on the church's history in the news, she might have good reason to be worried.
© Copyright IBTimes 2023. All rights reserved.
FOLLOW MORE IBT NEWS ON THE BELOW CHANNELS