Hospitality Gone Haywire: Tourists In Greece Getting Assaulted By Authorities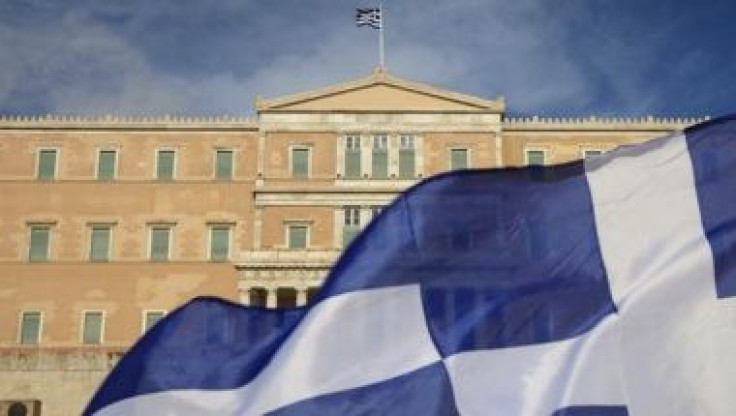 A disturbing new trend in Greece has authorities physically assaulting the very people they need most.
Struggling under the weight of massive debt and a painful recession, Greece is in dire need of revenues from its tourism industry. Hospitality and travel companies are cutting rates to attract guests, and tourism officials are getting the message out via cost-effective social media marketing campaigns.
"Tourism as a sector is a major boost for the Greek economy, and will continue to play a major role in the economic recovery," Greek Tourism Minister Olga Kefalogianna told the BBC in November.
"It now accounts for 18 percent of Greek GDP and 20 percent of the country's employment, so it is a very important sector in terms of job creation and social cohesion."
Lured by visions of ancient ruins, sandy beaches and vibrant cities, a record high 17 million travelers poured into Greece in 2011, according to Euromonitor International. But some of those would-be sightseers didn't get quite the experience they had been looking for.
Unfortunately for anyone whose physical appearance indicates foreign roots, the government has gotten a bit overzealous in its pursuit of illegal migrants. Police in major cities -- especially Athens, the capital -- have been targeting foreigners of all stripes, including vacationers.
The BBC reports that tourists sometimes suffer physical abuse at the hands of officers. It happened to Christian Ukwuorji, a U.S. citizen of Nigerian background who was handcuffed, detained and beaten for no apparent reason. Hyun Young Jung, a Korean backpacker, had a similar experience -- he was punched, kicked and dragged to a police station. Shailendra Kumar Rai, a professor and visiting lecturer from India, was handcuffed and brought to a police station despite the objections of nearby colleagues.
It's not just tourists who are being unfairly targeted. Legal migrants and workers can also face harassment on the streets. Even those who are in fact illegal are treated more harshly than they should be, according to human rights organizations. Authorities have stepped up efforts to crack down on migrants by stopping passersby in the streets, often choosing their targets on the basis of appearance alone.
The street arrests are part of Xenios Zeus, a security operation initiated in August to secure borders and crack down on illegal migrants. ('Xenios Zeus' is also a term used to describe the king of the gods in the ancient pantheon -- a patron of hospitality who demanded that the Greeks be protectors of wayfarers.)
The Xenios Zeus operation has been heavily criticized by international organizations. According to a recent report from the European Council on Refugees and Exiles, "this operation has led to the rounding up of thousands of migrants on the basis of their perceived ethnicities in a seemingly discriminatory manner and may have resulted in cases of arbitrary detention. Reportedly, a large number of those arrested in mass roundups were brought in for questioning on the basis of their perceived ethnicity."
Tens of thousands of people have been stopped and detained in Athens since the program began.
The problem has gotten exponentially worse in recent years, and this has much to do with the Greek economy. Hemmed in by high costs of living and skyrocketing unemployment, some Greeks have grown disillusioned with politics as usual and turned to fringe nationalist political groups. Most telling is the recent meteoric rise of the neo-fascist Golden Dawn party, whose nationalist agenda appeals to voters who fear that migrants may be stealing scarce jobs.
But that very instinct for self-preservation has now morphed into a rather destructive impulse -- one that could easily put a damper on one of Greece's most lucrative industries.
For the Korean backpacker Hyun Young Jung, there is no question that Greece has lost its appeal as a travelers' destination.
"I traveled through Azerbaijan, Mongolia, Kazakhstan and Armenia, but I never felt in as much danger as in Athens," he told the BBC. "Whenever people ask me if they should visit Greece, I tell them to go to Turkey instead."
© Copyright IBTimes 2023. All rights reserved.