House Republicans Attack Planned Parenthood, Yet Again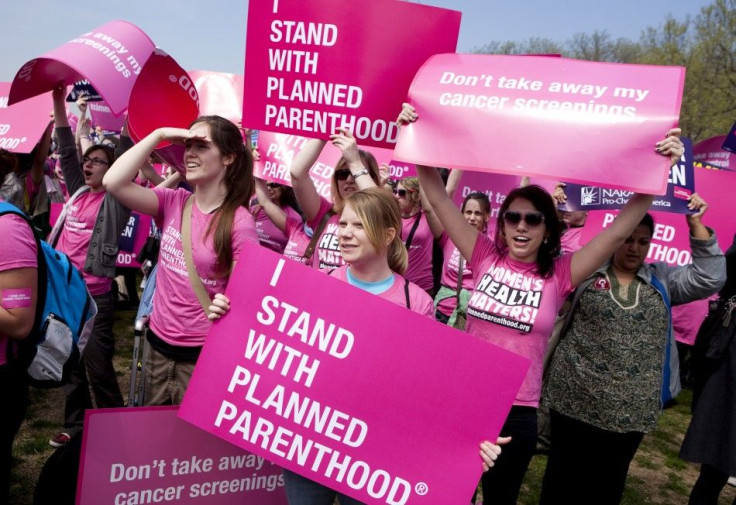 If you thought Congress's brutally partisan debate over Planned Parenthood was over, you were very, very wrong.
This week, Rep. Denny Rehberg, Republican of Montana, unveiled his spending plan for federal health, labor and education programs for fiscal 2013, which -- if you can't already tell -- was almost immediately dismissed as extremely partisan by House Democrats.
The $150 billion appropriations bill is essentially a blueprint of what Republicans want when it comes to reproductive issues. In addition to cutting off all of the funding needed to implement President Barack Obama's health care reform law, it also eliminates Title X funding for women's health services -- such as family planning and cancer screenings -- and attempts to (once again) allow all employers to opt out of contraception coverage in health insurance plans.
In fact, the legislation would allow employers to deny any medical care on the basis of religious beliefs and moral convictions, and similarly creates $20 million worth of abstinence education grants. That's even though, time and time again, studies have indicated that abstinence-only sexual education actually leaves young adults with a subpar understanding of sexual health.
While the bill does say that Planned Parenthood can still receive federal money, the organization would only be eligible if it stopped offering abortion services.
Just why House Republicans are targeting reproductive rights now -- only months after the Susan G. Komen Foundation was blasted for pulling grants to Planned Parenthood for cancer screenings -- is unclear. Public opinion regarding the family planning organization has soared within the last year, according to a February poll from the National Journal, as contraception and reproductive rights have become increasingly politicized. As recently as September, the House Appropriations Committee attempted to slash funding for Planned Parenthood by claiming the organization used federal money to subsidize abortion services.
The GOP budget also aims to cut funding for other programs that are typically championed by Democrats, such as National Public Radio and the national service program AmeriCorps.
While Rehberg's proposal is not expected to reach the House floor for a vote this term, The Hill reports it will likely serve as a marker for negotiations with the Senate for the larger omnibus spending bill. Which means Americans are sure to hear even more reasons the older, white men who comprise a majority of the House GOP believe government should stay out of family planning -- unless it involves abortion.
© Copyright IBTimes 2023. All rights reserved.
FOLLOW MORE IBT NEWS ON THE BELOW CHANNELS