House Republicans In GOP Women's Caucus Consistently Vote Against Women's Equality, Health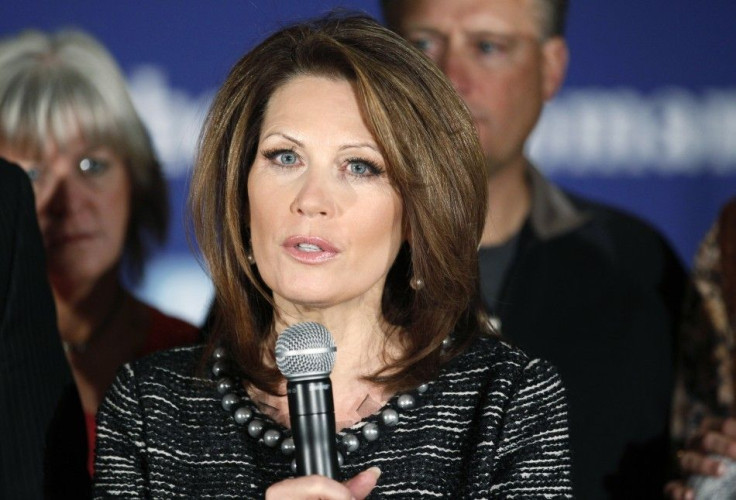 In an attempt to quell accusations that the Republican Party is waging a war on women, all of the Republican congresswomen serving in the U.S. House of Representatives on Monday announced they are forming a GOP women's caucus to provide a unified voice on a wide range of critically important issues.
But it turns out they didn't mean actual women's issues.
The new caucus, formally known as the Women's Policy Alliance, does not appear to have a purpose beyond the advancement of traditional Republican policy goals. Its mission statement clearly says it is devoted to influencing, advancing, leading and communicating the Republican agenda in the House of Representatives. The agenda cited by the group includes classic Republican issues: job creation, smaller government, lower taxes, and a strong national defense.
However, there is not one mention of subjects such as contraception, reproductive rights or domestic violence, despite the fact that controversy surrounding those areas -- and some of the Republican Party's responses -- catapulted women's issues into the national spotlight in recent months.
A video released by the group on Tuesday follows the same vein. Aside from constant interjections of the word women, it once again focuses on the caucus's goal of working together to create jobs, reduce spending, help small businesses and put healthcare decisions back in your hands.
The two dozen women making up the Women's Policy Alliance -- including unyielding conservatives such as Michele Bachmann and Virginia Foxx -- likely did not discuss subject areas traditionally described as women's issues because their legislative records show they have consistently voted against measures intended to aid women.
Violence Against Women Act: Of the 24 women in the new GOP caucus, 22 of them voted in favor of the House Republican-backed Violence Against Women Act, which rolled back the domestic violence protections for immigrant, Native American women and the LGBT community that were included in a Senate version of the bill. The House version of the bill also potentially violates the confidentiality of undocumented women by allowing immigration officials to speak with, and ask for evidence from, her abuser if the accused is a U.S. citizen.
Equal Pay: As ThinkProgress reports, of the 15 Republican women who were in the House at the time, every single one of them voted against the Lilly Ledbetter Fair Pay Act of 2009, which helps women pursue legal action against employers who discriminates in pay based on gender. In addition, 13 of those 15 women also voted against the ultimately unsuccessful Paycheck Fairness Act, which would have expanded the scope of the Equal Pay Act of 1963 in an effort to address the income disparity between working men and women.
Contraception access: Twenty-one of the congresswomen in the new caucus co-sponsored the Respect for Rights of Conscience Act, in order to repeal regulations in President Barack Obama's healthcare reform law that require most employers - aside from churches and religious institutions - to cover the cost of contraception co-pays in their health insurance plans.
Reproductive health: Most of the congresswomen have consistently voted against reproductive health bills -- including those advancing women's health screening services, contraception access, or abortion rights -- according to an analysis from the Planned Parenthood Action Center.
Twenty of the women received a 0 percent score from a Planned Parenthood Scorecard, based on their record of voting against legislation to advance women's reproductive health. The only congresswomen who received positive scores are Judy Borg Biggert (67 percent), Mary Bono Mack (33 percent), Shelley Moore Capito (25 percent) and Nan Hayworth (17 percent.)
© Copyright IBTimes 2023. All rights reserved.