How Cognizant's TriZetto Deal Could Trigger New Wave Of Consolidation In The IT Services Industry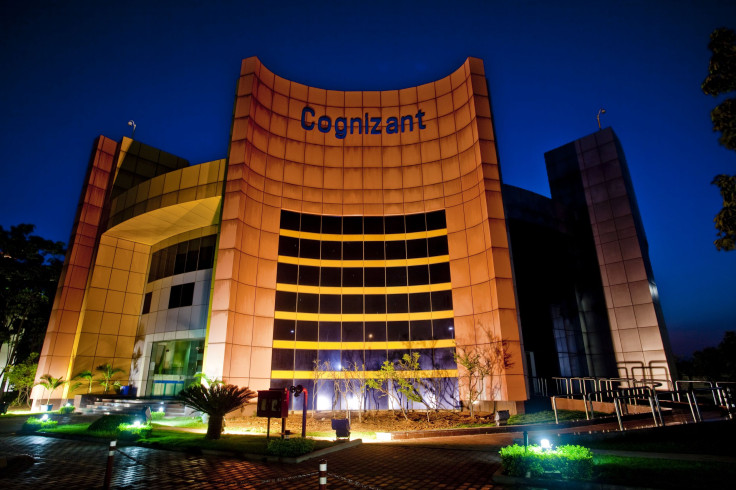 Cognizant Technology Solutions Corp.'s (NASDAQ: CTSH) $2.7 billion all-cash deal to buy TriZetto Corp. could trigger a new wave of consolidation in the IT services industry, analysts say.
The purchase price of TriZetto represents four-times the company's $711 million revenue, a figure that's significantly higher than Cognizant's own ratio of revenue ($9.56 billion) to market cap ($27.3 billion), but investors didn't seem perturbed by the deal, and shares were little-changed in morning trading.
That could encourage competitors in the space to go on their own shopping sprees, particularly competitor Infosys Ltd. which has been criticised for being overly conservative with its cash hoard. "On the valuation front, now Cognizant has set a precedence ... this in my view will make the life of other CEOs a bit easier," Sundararaman Viswanathan, a manager at technology strategy consultancy Zinnov, in Bangalore, told IBTimes in an emailed interview.
In a sense, Cognizant Chief Executive Francisco D'Souza just make life easier for Infosys' new CEO Vishal Sikka, and everyone else in IT services looking for deals. "At least they will not be ridiculed by the board or other stakeholders. Their proposals will at least get a consideration before getting junked," Viswanathan said.
Who could get snapped up next? Several other companies in different verticals will likely draw more attention: Itron Inc. (NASDAQ: ITRI), in energy, Infor Enterprise Software Solutions, in business software, Fair Isaac Corporation (NSYE: FICO), in analytics, JDA Software Group and Manhattan Associates (MANH), both in supply chain management and MetricStream Inc. in regulatory compliance, are examples of companies "that can be looked at in a completely different perspective," Viswanathan said.
There is an accelerating shift in customer expectations: they want vendors to move from merely deploying software packages and maintaining them to implementing technology solutions that solve real business problems and provide additional value, such as insights that can drive new revenue streams.
TriZetto's cloud-based software-as-a-service platform for hospitals accounts for about 20 percent of its revenues, Cognizant's president Gordon Coburn told analysts on a call on Sep. 15, after the deal was announced. Further, including software licenses for packages used by insurers, about 60 percent of TriZetto's sales represents recurring revenue, he said.
Cognizant is setting the pace in acquiring the intellectual property in terms of software around which its 190,000-strong services team can go where Indian outsourcing services providers have never gone before.
While Cognizant is U.S.-based, its history, as an Indian unit of Dun and Bradstreet Corp. (NYSE: DNB) propelled its evolution as a largely India-based IT services provider that competes directly with Infosys, and larger rival Tata Consultancy Services Ltd. (NSE: TCS).
One influential outsourcing advisory, Everest Group, even went so far as to compare Cognizant with IBM Corp. (NYSE: IBM), calling it "The New Big Blue" in the health care IT area after the TriZetto deal was announced.
The Dun and Bradstreet link also proved fortuitous for D'Souza in the acquisition as one of the predecessors of TriZetto was a sister firm of Cognizant, he told analysts on the same call.
TriZetto's product suite is a dominant player in healthcare insurance administration, with a significant presence in both the Blue Cross and Blue Shield markets and large individual health plans, said Robert H. Booz, a vice president and distinguished analyst at Gartner Inc. (NSYE: IT).
"Recently, however, the company has struggled with service-level problems in its core lines of business and implementations of its care management product, CareAdvance," Booz said in an emailed statement to IBTimes.
"Cognizant's acquisition of TriZetto should bring needed resources and improved direction to the struggling healthcare technology provider," he said.
Even before the acquisition, over the years, Cognizant has provided services to customers around TriZetto's software and that too helped them forge their deal, D'Souza said.
Infosys is no competitor to Cognizant in health care IT, but it anticipated the larger trend of software platforms several years ago. It's strategy, called Infosys 3.0, however, relied heavily on building many products and platforms in-house and took little advantage of some $4 billion in cash the company was sitting on.
Even the conservative deal the company struck in 2012 to pay about $345 million, in multiple stages, to buy Lodestone Holding AG turned out to be truly useful in opening doors in Europe for Infosys, India's second-largest software services provider. That deal, valued Lodestone, a Swiss consulting services firm, at about 1.5 times revenue.
What Infosys desperately needs now, however, is a game-changing products-and-platforms buy that could bring it new customers, world-class software and great services potential in its biggest verticals, including finance and retail. And if the software is amenable to cloud computing that's icing on the cake.
That is what Cognizant's D'Souza has delivered for his company in health care IT, which accounts for more than a quarter of Cognizant's revenue. The high-valuation deal has set a precedent that Infosys's new CEO Sikka can point to, as the company sheds some of its conservatism in its new non-founder-CEO-led era.
© Copyright IBTimes 2022. All rights reserved.
FOLLOW MORE IBT NEWS ON THE BELOW CHANNELS