How To Visit The Coldest, Hottest, Wettest, Driest, Most Extreme Places On Earth
For those who just can't help but be attracted to the extreme, here's a look at some of the wildest spots on planet Earth and how easy (or hard) it is to visit them.
Coldest Inhabited Place On Earth: Oymyakon, Russia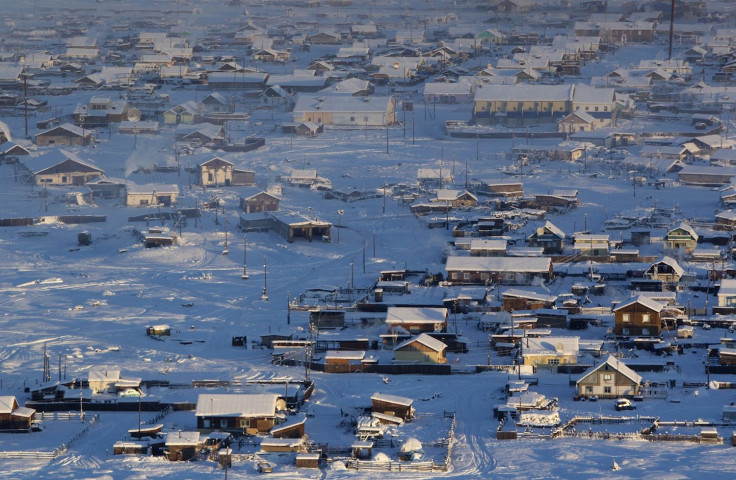 Temperatures may dive down to -90 degrees Fahrenheit (-67.7 Celsius) and the ground may be permanently frozen, but the remote Siberian locality of Oymyakon contains all the usual haunts of civilization. There's a bank, post office, schools, playgrounds and even a seasonal airport to welcome the rich and adventurous to the coldest permanently inhabited place on earth. Oymyakon's 472 residents endure sub-zero temperatures for as many as nine months of the year, though June, July and August herald a welcome respite from the bitter cold. In fact, temperatures in the summer months can skyrocket to 94 degrees Fahrenheit (34.6 Celsius) making Oymyakon one of the only places on the planet with a temperature amplitude higher than 180 degrees Fahrenheit (100 Celsius).
How easy is it to visit? Hard, but not impossible. Unless you charter a private helicopter, you'll need to fly in to Yakutsk and take a motorcar for the long ride to Oymyakon. At least two tour companies run trips to the region, and when you get there, several families host visitors in their homes.
Hottest Inhabited Place On Earth: Dallol, Ethiopia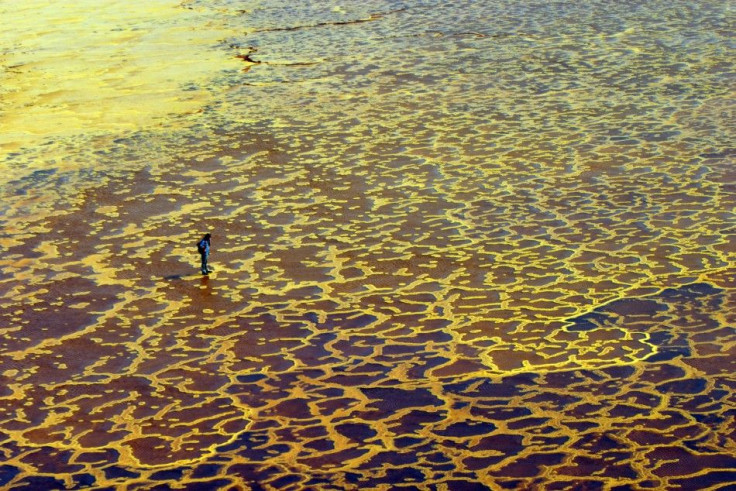 There's hot and then there's the Afar Depression of northern Ethiopia, where the average year-round temperature in the salt mining settlement of Dallol is a sweltering 96 degrees Fahrenheit (35 Celsius). Of course, temperatures can soar up to 145 degrees Fahrenheit (63 Celsius) in this bubbling sulfuric salt flat some 430 feet (130 meters) below sea level. Located within Danakil Desert, this volatile scrubland is also known as one of the cradles of hominids, containing several notable fossil discoveries, including the 3.2 million-year-old Australopithecus afarensis skeleton "Lucy" and the world's oldest stone tools.
How easy is it to visit? The Afar Depression is a popular tourist attraction in Ethiopia, but is very expensive, requires hours of off-road driving and contains only barebones accommodation. Moreover, you can only access the settlement of Dallol by camel caravan.
Wettest Place On Earth: Mawsynram, India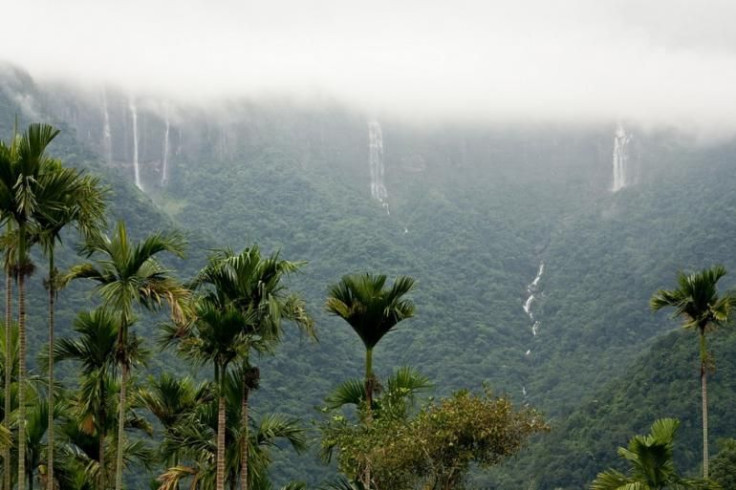 Check the weather forecast for Mawsynram, India, any day between March and November and chances are it'll be cloudy with a chance of rain. That's because its subtropical highland climate and exceptionally long and showery monsoonal season make this hamlet in northeastern India the wettest place on earth. Yearly rainfall totals average 467.4 inches (11,872 millimeters) but have historically exceeded 1,025 inches (26,000 millimeters), according to the Guinness World Records, making this the one place in the world where you absolutely cannot forget to leave your umbrella at home.
How easy is it to visit? Though well off the beaten path, the state of Meghalaya is beginning to make a name for itself as an ecotourism destination, capitalizing on the area's rich flora and fauna. Air India flies from Kokata to the state capital of Shillong, while trains service Guwahati, about three hours away in Assam.
Driest Place On Earth: Atacama Dessert, Chile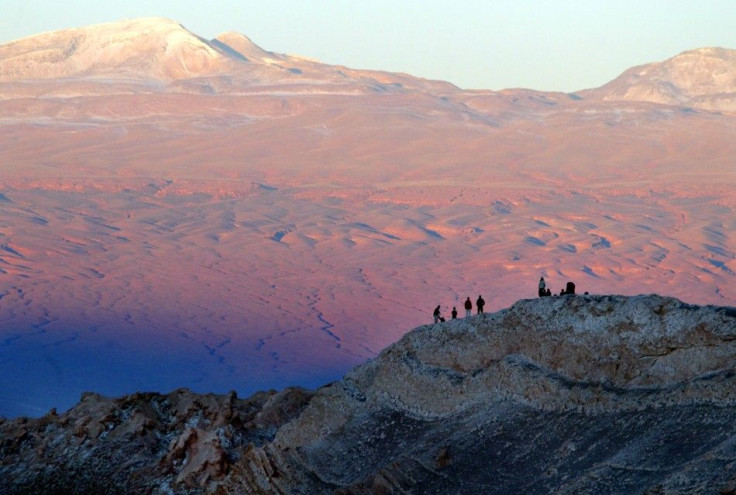 Sandwiched between the Andes and the Pacific Ocean, the Atacama Desert of northern Chile is thought to be the driest place on earth with some weather stations that have never once recorded a single drop of rain. This ideal combination of high altitude and cloudless skies has not gone unnoticed by scientists, who've flocked to Atacama in recent years to make it a global base of astronomy. Many everyday stargazers come too for a chance to observe the universe in all its Southern Hemisphere glory.
How easy is it to visit? The desert oasis of San Pedro de Atacama is one of Chile's premiere tourist attractions and provides the perfect base from which to explore the region. The town is well serviced by buses or flights from Santiago via the regional hub of Calama.
Most Remote Island On Earth: Bouvet Island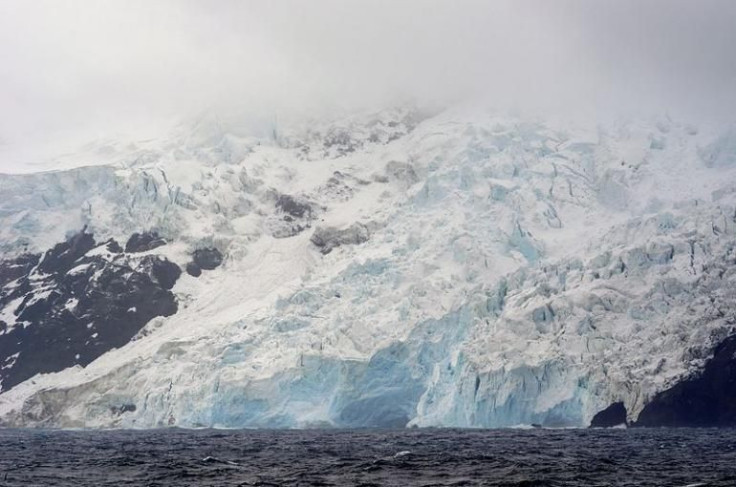 Bouvet Island, an uninhabited sub-Antarctic volcanic island in the South Atlantic Ocean, is believed to be the most remote island on the planet. The closest landmass is Queen Maud Land in Antarctica, some 1,100 miles (1,770km) to the south, while the closest inhabited location is Cape Agulhas, South Africa, 1,400 miles (2,200 kilometers) to the northeast. Glaciers blanket 93 percent of this Norwegian-claimed isle, making it much better suited to seals and penguins than the hunkered-down humans who've visited only sporadically over the past 190 years.
How easy is it to visit? Unless you are on a research expedition, you may have trouble reaching this one.
Most Remote Inhabited Island On Earth: Tristan da Cunha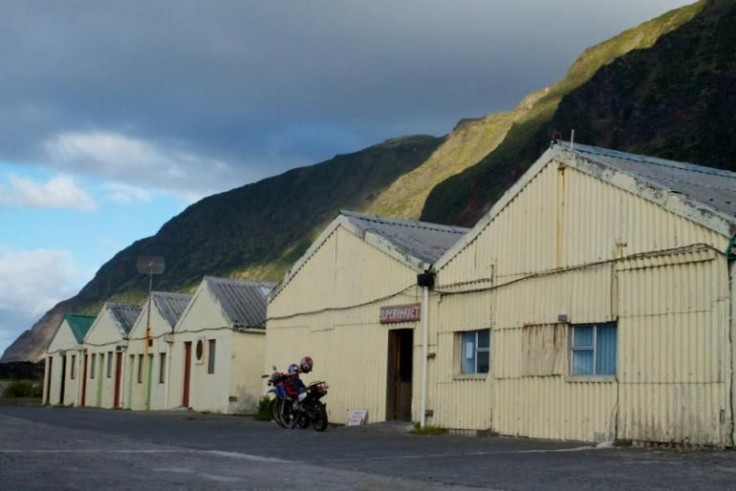 On the remote volcanic island of Tristan da Cunha lie 275 of planet earth's most isolated inhabitants who have just eight surnames between them to prove it. Like Bouvet, this British Overseas Territory is also located in the South Atlantic Ocean about 1,510 miles (2,430 kilometers) from the nearest speck of land: the similarly remote St. Helena where Napoleon died in exile. Tristan da Cunha receives just nine boats in a good year and sustains itself largely on crayfish exports and farming.
How easy is it to visit? Hard, but not impossible. Some small cruise ships visit the island, and you can apply for permission from the Island Council to set sail on one of the scheduled fishing ships from Cape Town.
Highest Elevation On Earth: Mount Everest, Nepal/Tibet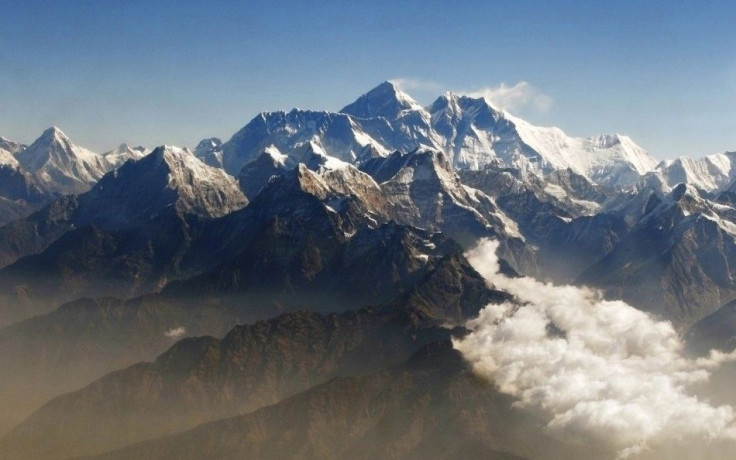 Situated in the Himalayas along the Nepalese-Chinese border, Mount Everest towers above its sizable sister mountains as planet earth's highest point at 29,029 feet (8,848 meters). Roughly 4,000 climbers have set foot on top of the world since New Zealander Edmund Hillary and Sherpa Tenzing Norgay first conquered the peak in 1953. Though another 200 people died trying, that hasn't stopped as many as three-dozen expedition teams from attempting the once-impossible dream each season.
How easy is it to visit? If you just want to see Everest, you can do that quite easily from as far away as Darjeeling, India. Hiking to the base camp is doable for most fit individuals, too, though hiking to the top is an adventure you'll have to spend a lot of time and money preparing for.
Flattest Place On Earth: Salar de Uyuni, Bolivia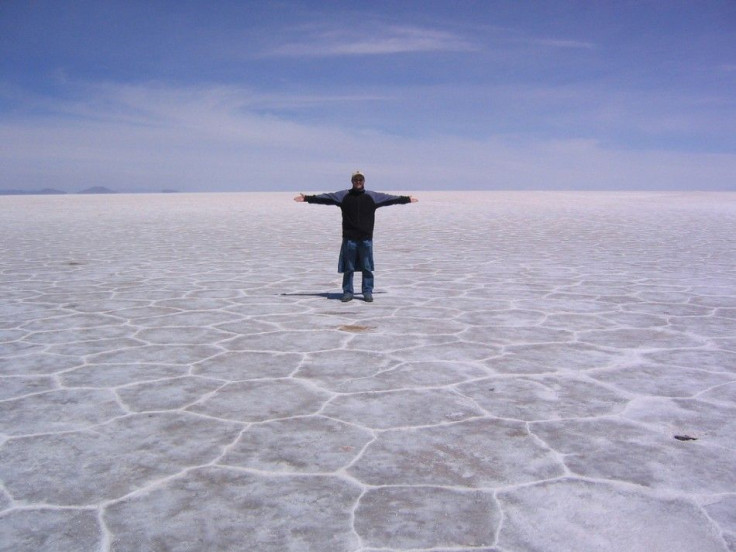 Salar de Uyuni in Bolivia's high-altitude Altiplano region spans 4,086 square miles (10,582 square kilometers), varies in height by less than 3 feet (1 meter) and holds more than a third of earth's known lithium reserves. As the world's largest salt flat, it's so exceptionally level that it is said to be five-times better for satellite calibration than the surface of an ocean. This oft-photographed natural phenomenon captivates many a tourist, but you'll find thousands of pink flamingos, giant cacti and a few sly Andean foxes lurking around Salar de Uyuni too.
How easy is it to visit? While remote, Salar de Uyuni is, perhaps, Bolivia's most popular attraction, and is often visited as part of a tour from Uyuni. The tourist town is a full day's bus journey from La Paz via Oruro, though some South American airlines now fly directly into Uyuni's small airport.
Lowest Elevation On Land: The Dead Sea, Israel/Jordan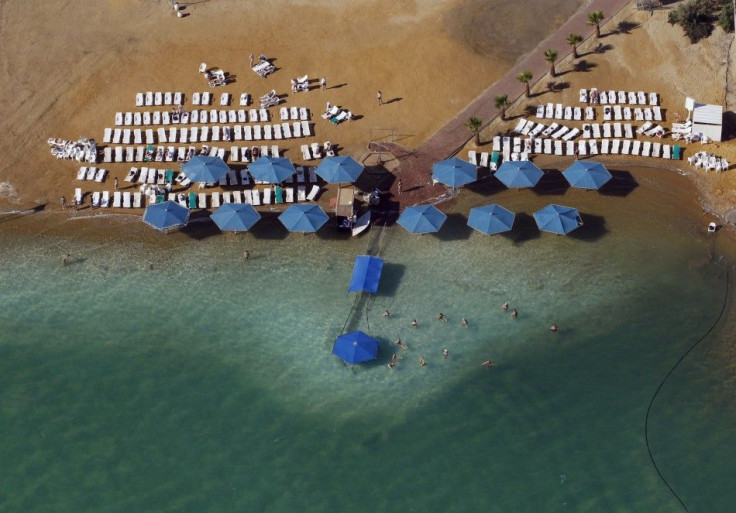 The Dead Sea holds several titles: It's an important location in the Bible, the saltiest sea on the planet and the site of earth's lowest elevation on land at 1,388 feet (423m) below sea level. But soon, it may live up to its ominous name, dying a slow death as its source, the Jordan River, is diverted for agriculture, industry and drinking water to meet the growing demands of nearby populations. It's estimated that the Dead Sea, whose buoyant waters attract over 1.5 million tourists annually, is shrinking by almost four feet each year. If scientists' estimates are correct, "the world's largest natural spa" could dry up within the next 25 years, making one of the world's first tourist attractions nothing more than a very deep hole in the ground.
How easy is it to visit? The Dead Sea is one of the most popular tourist attractions in the region with some 1.5 million visitors annually. It's possible as a quick day trip from Jerusalem or Tel Aviv on the Israeli side and Amman and Aqaba on the Jordanian side.
© Copyright IBTimes 2022. All rights reserved.
FOLLOW MORE IBT NEWS ON THE BELOW CHANNELS