I used to be called a sl*t: Lady gaga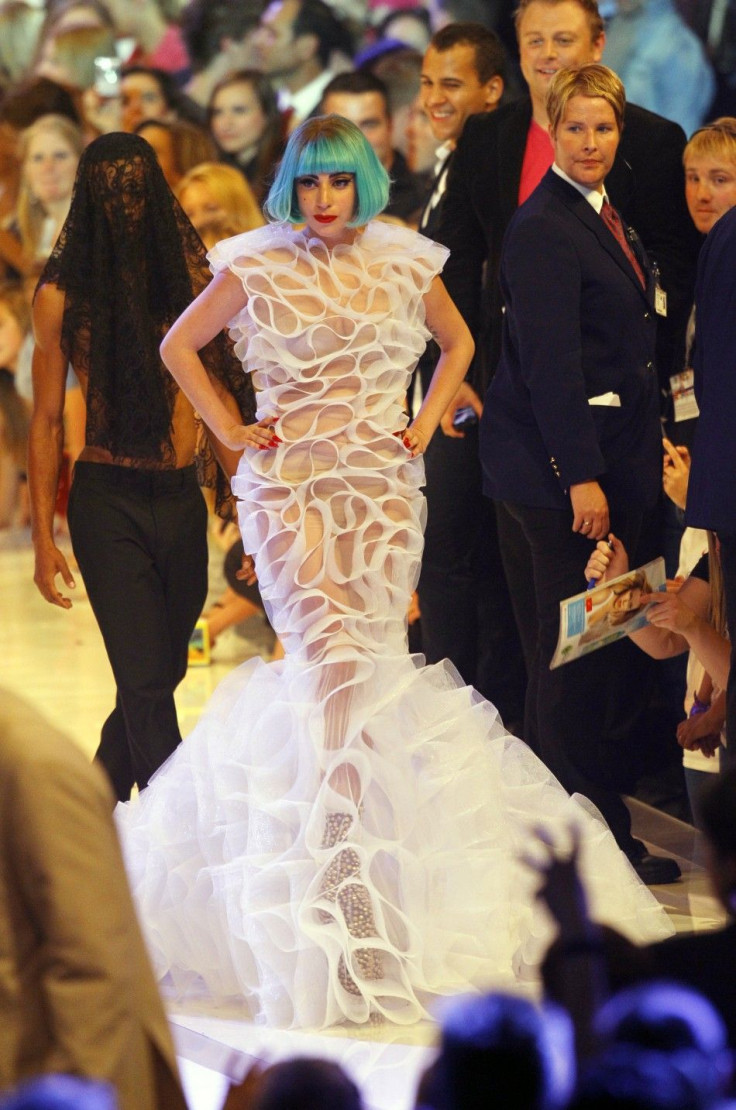 In an interview, Lady Gaga has revealed her childhood secret, that she used to be taunted as a 'sl*t' at school for her sense of dressing.But that certainly did not stop her from a catwalk in a see-through dress on Germany's Top Model show in Cologne, a report in thedailystar.net stated.
The singer, who firmly believes that less is more when it comes to couture, said in the interview that she was even scared of attending classes in New York because of the taunts.
I used to be called a sl*t. I didn't even want to go to school sometimes, the Daily Mail quoted the 25 year old Italian-American star telling the Daily Record.
Walking the ramp on the show, Gaga stepped under three different guillotines, each of which had a different word illuminated above it - the first had 'Sex', the second 'Money' and the third 'Vanity'.
And while her high-neck, floor-length fishtail gown was positively Victorian compared to Gaga's usual choice of outfit, the sheer fabric certainly revealed her body clearly - knickers, bra and all, said the report.
© Copyright IBTimes 2023. All rights reserved.