India's Medical Devices Sector Aims For Exponential Growth And Boosting Export Competitiveness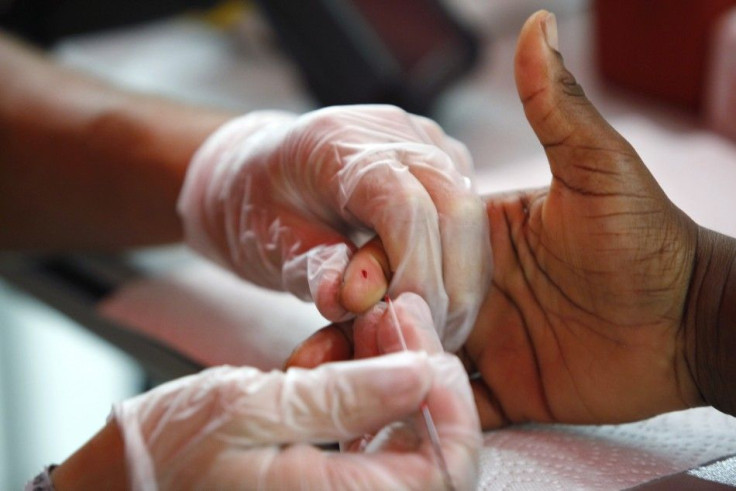 KEY POINTS
India aims at expanding India's global market share from the present 1.5% to 10-12% in the next 25 years
The current $11 billion medical deivces sector is expected to grow to $50 billion by 2030
The government has undertaken a list of initiatives to increase India's manufacturing capabilities in the medical devices sector
India is on the cusp of witnessing exponential growth in the medical devices sector, owing to the many initiatives New Delhi has undertaken to push the country's manufacturing capabilities in various industries, including medical technology.
With big dreams of turning India into a global manufacturing hub, New Delhi aims at being a frontrunner in the medical devices sector and increase its current global market share, which is presently at 1.5%.
"India's rising export competitiveness in the medical device sector [will have] a positive and transformative development. The growth trajectory of this industry reflects the nation's commitment to innovation, quality, and cost-effectiveness," Chandra Ganjoo, Executive Director & Group CEO, of Trivitron Healthcare, told International Business Times.
Union Health Minister Mansukh Mandaviya spoke at "India MedTech Expo 2023" in the state of Gujarat on Thursday and reinforced the country's ambitions of taking the lead in the medical devices sector.
"India has been recognised as the 'Pharmacy of the World'. It is now time for India to take the lead in the medical devices sector and become the leader in the manufacturing of affordable, innovative and quality Medical Devices," Mandaviya said.
"Our goal is to become self-reliant in the medical device sector and reduce our import dependency," he added.
Recognized as a sunrise sector of India, the current $11 billion medical devices sector sees a range of medical equipment, from syringes to stents, currently being manufactured in the country. The sector is expected to grow from $11 billion to $50 billion by 2030.
New Delhi also aims at expanding India's global market share from 1.5% to 10-12% in the next 25 years. Government initiatives like "Make in India" and "Atmanirbhar Bharat" (self-reliant India) are aimed at bolstering India's domestic manufacturing capabilities and reducing the dependency on imports.
"India is significantly enhancing its medical device manufacturing and technology capabilities. The 'Make in India' and 'Atmanirbhar Bharat' initiatives foster an environment of innovation and research, reducing reliance on imports through indigenous manufacturing," said Ganjoo. "Collaborations among academia, industry, and government are fuelling R&D breakthroughs in areas such as diagnostics, telemedicine, and wearables. Regulatory reforms are expediting approvals and ensuring quality standards. This aligns with India's aim to strengthen healthcare infrastructure and achieve self-sufficiency in critical medical technologies."
The multifaceted initiatives to accelerate India's growth in the medical devices ecosystem also include creating new industrial parks in the country specifically for medical devices. "The Medical Device Park Scheme advances specialized manufacturing hubs with cutting-edge infrastructure, facilitating production and research," Ganjoo said.
"Start-ups are also driving innovation in wearable health tech and AI-driven solutions, complemented by streamlined regulations," she added. "With investments in healthcare and R&D, collaborations, and regulatory improvements like the National Medical Devices Promotion Council (NMDPC), India is poised to become a global hub for medical technology, benefiting both healthcare and the economy."
© Copyright IBTimes 2023. All rights reserved.