'Inside Apple': How Steve Jobs 'Acquired' iPhone and iOS Trademarks from Cisco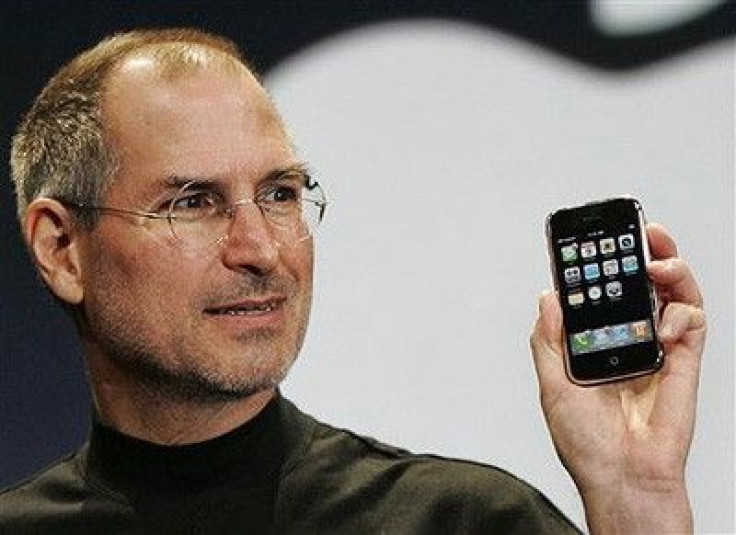 If rumors are to be believed, the next iteration of Apple Inc.'s iPhone is into its fifth production model. The iPhone has already been credited with revolutionizing the smartphone industry, from the moment it was released at Macworld, on Jan. 9, 2007.
Interestingly, Apple wasn't even in the mobile phone industry until 2007. However, once in, it took them only five versions of the device to become the top manufacturer in the world.
However, what is really known about the iPhone and the iOS, which is the software that powers it?
Several years after the release of the iPhone, Steve Jobs (the company's late co-founder and former Chief Executive Officer (CEO)) announced the phone's operating system, which was originally called iPhone OS, would be called iOS. At the time, few people really wondered why the company had decided on the change. Fewer still knew that Jobs took both names from an enterprise/infrastructure company by the name of Cisco.
Although Apple did devise the i nomenclature, for products like the iMac and the iPod, it was Cisco - a huge computing company operating around the world - that actually owned the iPhone and iOS trademarks, long before Apple intended to use them.
So how did Steve Jobs and Apple Inc. manage to get the right to use those terms?
According to Adam Lashinsky, the author of the new book Inside Apple, Jobs approached former Cisco executive Charles Giancarlo for the ownership of both names. The Silicon Valley-based Cisco and Cupertino-based Apple were never in the same market - while Apple has targeted single consumers, Cisco has always been into networking and enterprise. Therefore, Apple had no idea Cisco would have the name (iPhone) trademarked.
Excerpt from Lashinsky's Book:
Giancarlo fielded a call directly from Steve Jobs. Steve called in and said that he wanted it, Giancarlo recalled. He didn't offer us anything for it. It was just like a promise he'd be our best friend. And we said, 'No, we're planning on using it.' Shortly after that, Apple's legal department called to say they thought Cisco had abandoned the brand, meaning that in Apple's legal opinion Cisco hadn't adequately defended its intellectual property rights by promoting the name. To Apple's way of thinking this meant the name iPhone was available for Apple's use. Giancarlo, who subsequently joined the prominent Silicon Valley private-equity firm Silver Lake Partners, said Cisco threatened litigation before the launch. Then, the day after Apple announced its iPhone, Cisco filed suit.
The negotiation displayed some classic Steve Jobs negotiating tactics. Giancarlo said Jobs called him at home at dinnertime on Valentine's Day, as the two sides were haggling. Jobs talked for a while, Giancarlo related. And then he said to me, 'Can you get email at home?' Giancarlo was taken aback. This was 2007, after all, when broadband Internet was ubiquitous in homes in the U.S., let alone that of a Silicon Valley executive who had worked for years on advanced Internet technology. And he's asking me if I'm able to get email at home. You know he's just trying to press my buttons - in the nicest possible way. Cisco gave up the fight shortly after that. The two sides reached a vague agreement to cooperate on areas of mutual interest.
Cisco had previously referred to its core equipment operating system as IOS (Internet Operating System). It was after that Apple and Jobs decided to name the iPhone's operating system as iOS, in 2010.
Lashinsky's Inside Apple is available at the iBook Store for $12.99.
[via Cult Of Mac]
MUST READ: Apple iPad 3 Release Could be Escorted by iOS 5.1 March 9: How Should Jailbreakers be Prepared?
MUST READ: iPad 3 Imminent: GenNext Tablet Could be Fastest iOS Device Ever; Top Features it Must Bring Along
MUST READ: iPhone 5 Rumor: Apple Partnering with MasterCard/PayPass to Bring NFC Technology in Next iPhone
© Copyright IBTimes 2023. All rights reserved.
FOLLOW MORE IBT NEWS ON THE BELOW CHANNELS