Intel Shares Near Record After TV Initiative Reports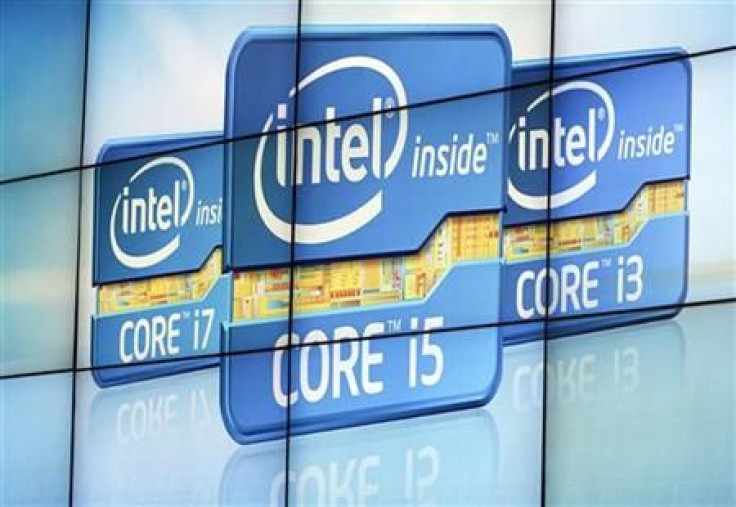 Shares of Intel (Nasdaq: INTC) were near their record high after reports the No. 1 chipmaker is trying to create a virtual TV service for the consumer sector.
At the close, Intel was at $27.49, up 50 cents, only a penny below their record high. The Santa Clara, Calif. company declined comment on the reports.
If Intel decides to offer TV content, it would shift into a new market other Silicon Valley leaders are eyeing. Last week, Apple (Nasdaq: AAPL) announced a new version of Apple TV; Google (Nasdaq: GOOG) showed a prototype of Google TV at the International Consumer Electronics Show and Qualcomm (Nasdaq: QCOM) has been offering its MediaFlo product on mobile phones for several years.
Intel may introduce its TV service by the end of 2012, a report by Rupert Murdoch's Wall Street Journal said. Murdoch controls News Corp. (NYSE: NWS), which owns Fox Broadcasting.
Intel was said to have asked broadcasters and cable networks for advertising rate cards. Intel itself has set up Intel Media as a new business within the semiconductor giant.
Meanwhile, Intel sells chips to cable networkers that rely upon set-top boxes including Comcast (Nasdaq: CMSA). The biggest U.S. set-top box makers are Cisco Systems (Nasdaq: CSCO) and Motorola Mobility (Nasdaq: MMI), whose pending acquisition by Google is expected to close soon.
© Copyright IBTimes 2023. All rights reserved.