iPhone 5 Release Rumor: Has Apple Planned Something Bigger, Better and Pricier?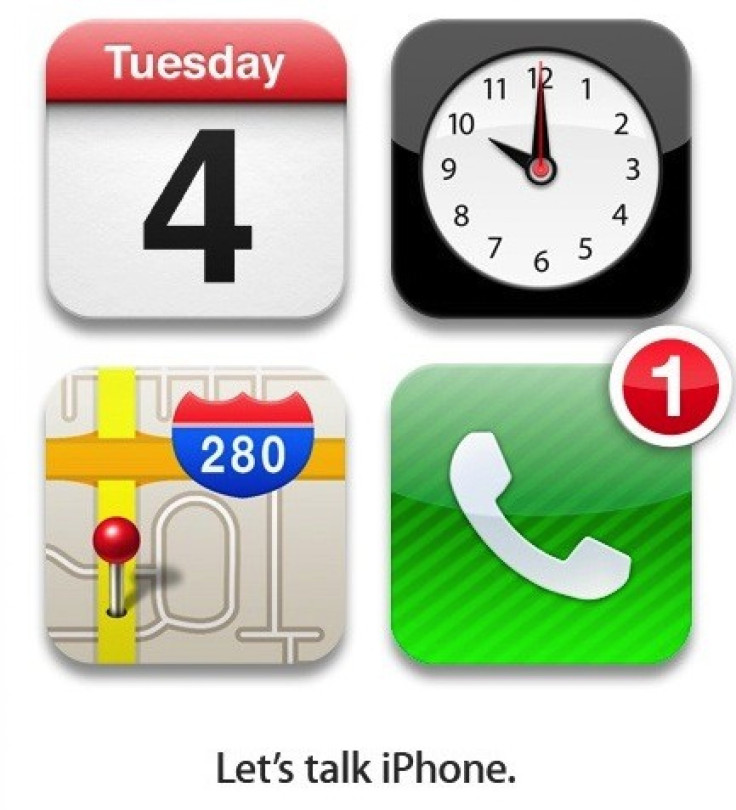 Apple seems to be on a releasing spree. The Cupertino-based company has already launched a high-end iPad along with an updated iOS and Apple TV unit last week, and rumors that Apple will soon extend its flagship iPhone version with the iPhone 5 are already running high.
Apple lovers getting hit by the iPhone frenzy is nothing new and this time too there is rampant speculation that Apple's next generation smartphone will have some stunning features which will outshine all its competitors.
Apple's latest shocker came when it named the iPad 3 as the New iPad, adding new momentum to the naming speculation of the next gen iPhone. While one group of Apple fans expect it to be called the iPhone 5, others say it could just be named the New iPhone.
Bigger Screen Size with Different Form Factor
Various sources suggest that the iPhone might be bigger this time. Sources claim that Apple might decide to ditch the old screen size of 3.4-inches to make it a 4-inch phone with a different form factor. The decision of introducing a bigger screen will not only be welcomed by Apple fans, but at the same time will pose serious competition to the Android and Windows heavyweights like Samsung Galaxy Note, Galaxy Nexus, HTC Titan, Droid Razr Maxx, which already tout a standard screen size of 4.3-inches or bigger. While a Foxconn report confirms that Apple workers have already started production of a bigger iPhone, another report goes to the extent of saying that the Korean electronics giant LG is making a bigger screen for the Apple's new phone with no old teardrop form factor.
Additionally, other rumors indicate that Apple with its iPhone 5 might also introduce an amazing technology enabling the user to control a 3D interface using touch-free motion-based gestures.
Better Features
New Material: The latest Apple iPhone is expected to come with a back plate made of the same material used in beer cans, and a rubberized bezel or edge.
Improved Retina Display - The latest rumor suggests that Apple will come with an edge-to-edge Retina Display, giving Apple a definite edge over Android phones. As the iPhone 4S already sports a Retina display, this time it would not be wrong to expect a better Retina with the iPhone 5. Rumors suggest that Apple might replace the qHD Retina Display with a TrueHD. The New iPad's stunning ultra-high resolution Retina IPS LED-backlit display which comes with 2048 x 1536 pixel resolutions at 264 pixels per inch also hints at iPhone 5's TrueHD Retina display.
Corning Gorilla Glass 2 - In all the reports of speculated features, 9to5mac informed its readers that Apple will use Corning Gorilla Glass 2 for the iPhone 5.
9to5mac has also noted that Apple's relationship with Corning, which began when Steve Jobs visited the Corning Headquarters in 2006, has always been shrouded in mystery. Despite Jobs' interest in it, Corning could never make it to their supplier lists and Apple always relied on the Asian parts materials makers for its iPhone production. But this time, the Apple insider believes that the company is all set to use the latest version of the Corning Gorilla Glass.
Waterproof Nanotech Coating - An interesting rumor floating in the market is about the latest iPhone's special nanotech coating over its chips, which will be waterproof and will let the iPhone user take calls even underwater.
4G LTE - After the Cupertino-based tech giant introduced the 4G LTE in its latest iPad, rumors are rife about including the same feature in the upcoming iPhone 5, expected to be launched later this year.
In a report published by DigiTimes on Monday, a few unnamed sources within Taiwan-based smartphone manufacturers claimed that the next generation iPhone is very likely to contain an embedded 4G LTE radio. Also, Verizon in its latest report reveals that it plans to unveil only 4G LTE capable smartphones for the rest of the year, which again confirms the anticipation that Apple will release a 4G-enabled phone.
Moreover, since Qualcomm also launched the Gobi v5, a universal chip for all networks featuring Long Term Evolution technology, EV-DO and GSM compatibility, Apple might use the chip to enable 4G LTE in its upcoming smartphone.
The iPhone 5 is also expected to feature Near Field Communication support to allow simple transactions, data exchange and connections with a touch.
Quad-Core Processor - A series of Android phones have already been released with quad-core processor earlier this year. Apple itself was expected to provide the same quad-core processor in the New iPad, but the company finally released the pad with dual core processor with quad-core graphics and an updated A5X chipset. Although Apple has said that the A5X would not be a good match for a smartphone, it wouldn't be much of a stretch to expect to see something similar or better in the iPhone 5. Why not a superfast 1.2 to 1.5 GHz quad-core A6 processor with 1GB of RAM?
Updated iOS with Siri 2.x - Apple launched iOS 5.1 with its New iPad. Now the company might decide to come up with a completely new and improved iOS aka iOS 6 or it might again work on updating the latest iOS.
Another rumor that can make the experience merrier for the iPhone lover is that Apple may launch an updated version of Siri 2 with the new smartphone. Currently, the iPhone 4S has the beta version of Siri but the new iPad has voice dicatation.
Camera with 3D - Apple rivals are coming with 8 megapixel camera and this time the tech giant too will pack a similar camera if not better, believe experts. Few rumors even claim that Apple's latest handset will boast a 3D camera.
Better Battery - iPhone 4S users have been complaining about the battery since its release. Rumors say that Apple will introduce a better battery in the iPhone 5 and can use it against its Android rivals. The iPhone 5 is expected to have a flat battery - thinner and more powerful than the Li-Po 1420 mAh battery in the iPhone 4S that gives up to 8 hours of talk time on 3G and up to 14 hours on 2G (GSM).
Wireless Charging - A never-seen-before feature in the iPhone, called the inductive wireless charging technology, may be released with the iPhone 5, believe industry experts. The technology will let the phone charge its battery without using cables or plugs.
Will the iPhone 5 be Pricier?
According to latest rumors, the iPhone maker may consider a 12-month iPhone upgrade cycle, starting in the fall. And, with all these stunning features and bigger screen with 4G LTE technology, it's easy to guesstimate that Apple will make the phone much pricier than 4S. While the current price of iPhone 4S models ranges from $199 (16 GB), $299 (32GB) and $399 (64GB), future iPhone could be $299 (16 GB), $399 (32GB) and $499 (64GB).
Editor's Note: A previous version of this story stated that the new iPad has Siri 2. That is incorrect. We regret the error.
Must Read:
© Copyright IBTimes 2022. All rights reserved.
FOLLOW MORE IBT NEWS ON THE BELOW CHANNELS