Jack Ma Found? Alibaba Stock Surged Then Dropped After First Public Appearance
KEY POINTS
A Chinese social media platform posted a video of missing Alibaba founder, Jack Ma
Ma has not been seen in public since Oct. 24, 2020
His reappearance caused Alibaba's stock to soar by 8%
Jack Ma, founder of Chinese e-commerce giant Alibaba, has made his first public appearance after nearly three months out of the spotlight.
In a video posted on Chinese social media on Wednesday, Ma addressed teachers in rural China as part of a philanthropic event. The annual Rural Teacher Initiative saw the Chinese billionaire awarding cash support to the teachers in celebration of their achievements.
His first public appearance added $58 billion in market value and caused Alibaba's Hong Kong-listed stock to soar by 8%. The stock fell more than 3% by Thursday morning.
Investors argue that Ma's reappearance has done little to soothe concerns about regulatory crackdowns on his business empire.
"The coast is not all clear for Alibaba and it is a judgment call whether you believe the company can still thrive in the changing environment," Dave Wang, a portfolio manager at Singapore's Nuvest Capital, said. Nuvest Capital owns Alibaba stock.
Two American investors who have sold out or reduced their positions in Alibaba said they are looking for more assurance about the company's stability before they reconsider buying more stock.
"One of our top criteria is leadership and we were investing in Alibaba because I really respect Jack Ma as a leader. We all know that just because he showed up ... doesn't necessarily explain what is going on," William Huston, founder of Bay Street Capital Holdings in Palo Alto, California, said.
Ma was last seen on Oct. 24 at a Shanghai business forum, where he accused Chinese officials of stifling innovation and said the banking system in China operated with a "pawnshop" mentality, demanding businesses or individuals to offer collateral and guarantees before lending.
The Alibaba founder called for an economic reform and suggested a more inclusive banking system that would lend to small businesses on the basis of big data.
"Today's financial system is the legacy of the Industrial Age. We must set up a new one for the next generation and young people. We must reform the current system," Ma said at the Shanghai forum.
"What we need is to build a healthy financial system, not systematic financial risks. To innovate without risks is to kill innovation. There's no innovation without risks in the world," Ma said during the conference.
Ma had not been seen in public for months following the conference, until Chinese media published his 50-second video on Wednesday.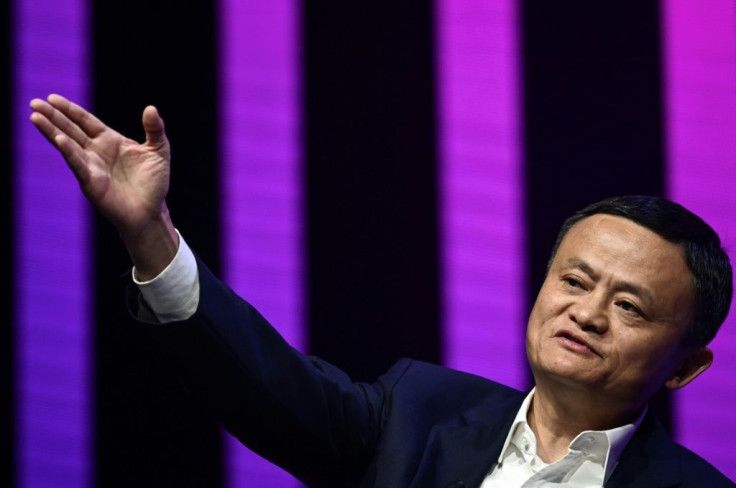 © Copyright IBTimes 2023. All rights reserved.