Jesuit Priest Exiled From Syria Says Assad's 'Puppet State' Will Soon Fall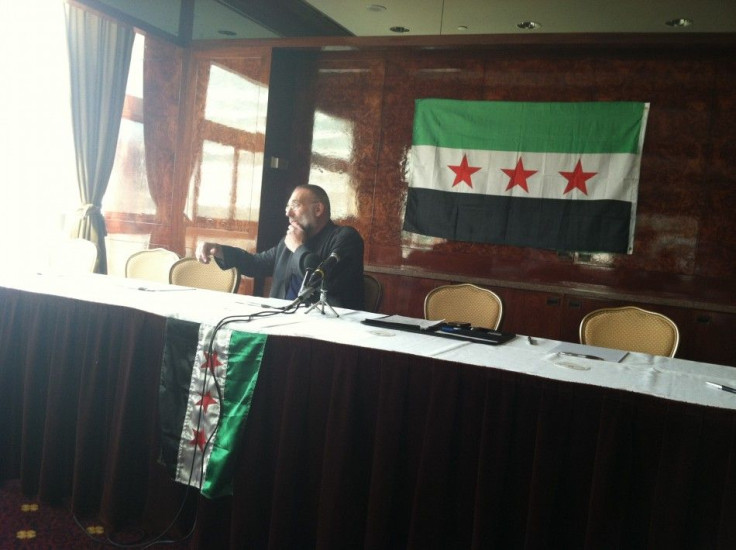 Jesuit Priest Paolo Dall'Oglio, a Christian who has fought for unity between Muslims and Christians in Syria and was expelled about a month and a half ago, provided some new insight into the situation on the ground in the embattled Arab country in a press conference Monday. He also voiced his own views on how and when a peaceful Syria could come to light.
Speaking to a small group of reporters gathered in a conference room at the United Nations in New York, Dall'Oglio said that despite Kofi Annan's recent resignation from his post as U.N. envoy, Syria still needed the organization's help and that U.N. intervention was the only way Syria would be able to find a peaceful resolution to the 17-month-old conflict that has killed an estimated 20,000 civilians and displaced around 2 million more.
"We need a new diplomatic initiative," he said in English. "Many in Syria are afraid that the regime will fall, but the civil war will go ahead. We need now real U.N. forces coming to separate the civilians that are fighting each other.
"If the U.N. will not have a key role," he continued, "the international community will assume responsibility for the massacres that will happen. It is not acceptable today to watch and see and just try to assist the civilians from outside, from the neighbor countries."
Dall'Oglio said he felt that the end of the Assad regime was near but qualified his statement: "As a priest, I don't work as a prophet," he said, to some laughter. "At least not full time."
"Things are accelerating," he admitted, acknowledging the recent defection of Assad's prime minister, who also voiced his support for the rebels. "I think that in coming weeks, the situation of Mr. Bashar al-Assad will come to a stop point. There will not be any more people to replace the people leaving his puppet government. ... The regime itself will fall."
And what will become of Assad when that happens? "I think that we shall ask Mr. Putin," Dall'Oglio responded, "because it's really in his hands to offer a harbor to Mr. Assad and the regime circle."
An Italian by birth and a Syrian by choice, Father Paolo has spent the past 30 years in Syria at the Deir Mur Musa monastery in the southern region of the country, rebuilding the sixth-century monastery and promoting religious pluralism in Syria.
The government ordered him out in June of 2011, after he allowed a group of mourners to come to Deir Mur Musa to mourn a Christian friend who had been killed in the fighting in Homs. The government had prevented the mourners from holding a memorial service at the St. Cyril Church in Damascus, even going so far as to board of the church doors and hire thugs to drag the mourners away.
"It's very strong in my mind," said Dall'Oglio of the ceremony at Deir Mur Musa. "There were ladies dressed in black, Alawites, Christians and Muslim Sunnis crying together for their friend in one group. It's such an important image of the real, deep Syria."
"For now, I consider myself homeless, until I go back, and this will be soon, inshallah," he said, using the Arabic for "God willing." "And I will go back to my responsibilities. My aim now is the harmony of these people, for a friendly Syria."
Dall'Oglio also said that once the fighting ceases, it will be up to the Muslim majority to maintain the religious pluralism that Dall'Oglio has tried to promote in his 30 years in Syria. "In the past, from the time of the prophet Mohammed, the Christians were protected by the Muslim authority," he said. "Now it is the responsibility of the Muslims as a democratic society to offer equality and brotherhood and citizenship and rights to the minorities.
"It is up to the Muslims, as a civil society, to choose to keep the Christian community, to have a healthy, participative, positive Christian community," he continued. "And then it's up to the Christians to decide to stay. What we have been saying in all these meetings is one, one, one. The Syrian people are one."
© Copyright IBTimes 2023. All rights reserved.