Josh Jacobs Wants To Stay With Raiders, Asks For Improvements First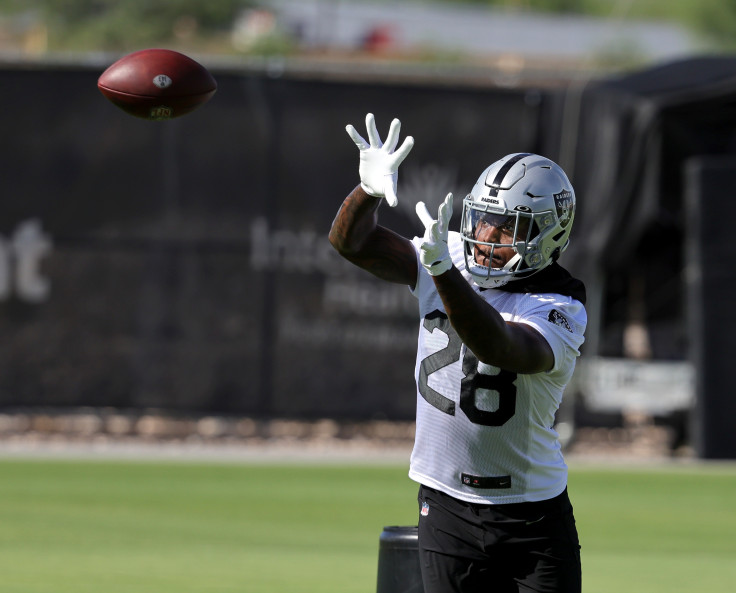 KEY POINTS
Josh Jacobs is currently headed towards free agency this offseason
Jacobs put up career-highs across the board after the Raiders not picking up his fifth-year option
He is eyeing on staying in Las Vegas, but only if improvements are made across the board
The impending departure of star quarterback Derek Carr from the Las Vegas Raiders has been the talk of the town during Pro Bowl weekend, but running back Josh Jacobs has no intent on leaving.
The Athletic had recently put out a report on Jacobs' experience this weekend and eventually shed light on his contract negotiations, or lack thereof, with the franchise.
"I feel like I'm in the driver's seat, you know what I'm saying? I control the ship. However it goes, that's how it's going to go, you know what I'm saying? So, I'm not too much worried about it, but it's definitely got to make sense," Jacobs said as quoted.
The Raiders opted not to pick up the fifth-year option on Jacobs' rookie deal and will allow him to be a free agent this coming offseason.
However, Jacobs would go on to prove to the front office, led by team president Sandra Morgan and general manager Dave Ziegler, that he deserves a franchise-player-level contract.
Aside from his selection to the Pro Bowl, Jacobs was an iron man this season after playing in all 17 games while taking home the rushing crown and leading the league in yards from scrimmage – 1,653 and 2,053 yards respectively.
Jacobs ended the 2022 season with career-highs across the board: 340 rushing attempts, 4.9 yards per rush, and 12 rushing touchdowns while also recording his longest run of 86 yards against the Seattle Seahawks in Week 12 – it being the game-winner in overtime.
Contract negotiations, as it is in any sport or money-making engagements, are always tricky since the financial compensation will likely be the sticking point between agreeing and deciding to take one's talents elsewhere.
For the Alabama product though, money will not be the thing keeping him around, but a commitment to winning.
"Like I tell people, man, it's one thing to be OK taking less money and stuff like that if you're winning. But [expletive], if you're losing, they're going to have to come correct. That's just what it is," Jacobs stated.
"I think that we got a great opportunity to [win]. Like I've been saying all last year, I feel like we were always so close... And obviously, now the quarterback situation. I think that plays a big part of what I want to do, too, if I come back or not. It just depends."
Since being selected 24th overall in the 2019 NFL draft, the Raiders have put up a 31-35 record and failed to win their lone postseason appearance in 2021 against eventual Super Bowl finalists Cincinnati Bengals in the Wild Card.
This offseason is going to be an important one for Raiders fans everywhere as they already have a tough task in finding a replacement for Carr while figuring out how to appease Jacobs enough to convince him to stay on a multi-year deal.
Jacobs revealed that he had not spoken with the front office just yet and the clock is ticking quickly towards March 13—the official start of free agency as teams are allowed to meet with those representing unrestricted free agents.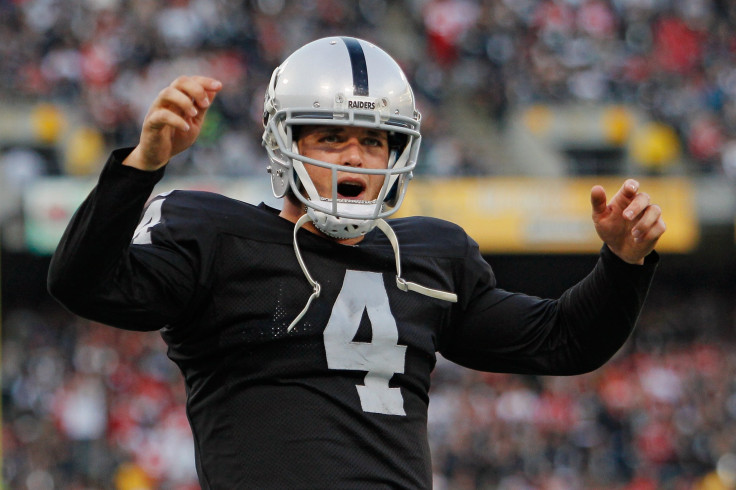 © Copyright IBTimes 2023. All rights reserved.