Julian Sands Update: Human Remains Found, Identification Could Take A Week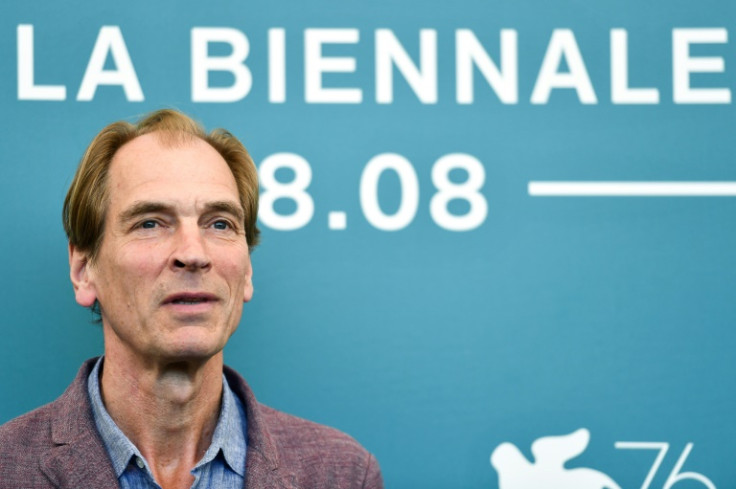 KEY POINTS
The 65-year-old actor from North Hollywood went on a solo hiking expedition along a trail in Mount Baldy
Sands' wife alerted the authorities of his disappearance on the evening of Jan. 13
Immediate search operation was initiated in the area
Some hikers have found human remains in the area where British actor Julian Sands went missing earlier this year.
The San Bernardino County Sheriff's Department released a statement confirming that they were alerted Saturday morning regarding the discovery of human remains in the Mount Baldy wilderness. The remains were found by hikers from California, nearly 40 miles northeast of Los Angeles.
The human remains were transported to the coroner's office for identification. The San Bernardino County Sheriff's Department said the process of identifying the remains could take approximately one week.
The search efforts for Sands have been further complicated by hazardous conditions, including a succession of severe winter storms and the presence of lingering ice and snow even in the month of June. These challenging conditions posed significant obstacles to search operations.
The 65-year-old actor from North Hollywood embarked on a solo hiking expedition along a trail in Mount Baldy in January. Described as challenging and physically demanding on hiking websites, the trail is a well-liked destination among skiers, climbers and adventure seekers.
Sands' wife alerted the authorities of his disappearance on the evening of Jan. 13. An immediate search operation was initiated in the area. However, the ground teams had to be withdrawn after a day due to the risks of avalanches and unfavorable trail conditions. Despite subsequent search efforts, including the eighth organized search on June 17, authorities confirmed they were unsuccessful in locating Sands.
"Despite the recent warmer weather, portions of the mountain remain inaccessible due to extreme alpine conditions. Multiple areas include steep terrain and ravines, which still have 10-plus feet of ice and snow," San Bernardino County Sheriff's Office said last week.
The Sands family last week released a statement expressing their heartfelt appreciation for the continuous search and rescue efforts being carried out for the missing actor.
"We are deeply grateful to the search teams and coordinators who have worked tirelessly to find Julian. We continue to hold Julian in our hearts with bright memories of him as a wonderful father, husband, explorer, lover of the natural world and the arts, and as an original and collaborative performer," they said.
During a 2020 interview with Thrive Global, an organization founded by Arianna Huffington that focuses on behavior change technology, Sands revealed that he had previously ventured into mountainous regions in both North America and Europe.
"It's about supplication and sacrifice and humility, when you go to these mountains. It's not so much a celebration of oneself, but the eradication of one's self-consciousness. And so on these walks you lose yourself, you become a vessel of energy in harmony, hopefully with your environment," he said, according to the New York Times.
© Copyright IBTimes 2023. All rights reserved.