Justice Department Ordered Agents To Halt $2.3 Billion Investigation Into Bill Barr Client
KEY POINTS
Newly uncovered messages indicate the Justice Department put a $2.3 billion investigation into Catterpillar, a former client of attorney general Bill Barr, on hold shortly before his confirmation
The order gave no explanation or justification for the change, leaving the agents dedicated to the investigation "in the dark"
Caterpillar is accused of routing profits through Switzerland to illegally avoid taxes, something the company denies
The Department of Justice halted a $2.3 billion criminal case against heavy-equipment company Caterpillar Inc., a former client of Attorney General William Barr, just days after he was named as the nominee for the position, according to an email written by a department agent that was reviewed by Reuters.
Barr had not yet been confirmed when the order was given, and no explanation was offered, Reuters reported. The case is in limbo but with "no further action" forthcoming.
The case started with a whistleblower lawsuit in 2009 alleging Caterpillar had illegally routed profits through Switzerland to avoid billions in taxes. Caterpillar maintained its innocence, saying that their tax structure was common practice and entirely legal. Nevertheless, the case moved to a Senate subcommittee in 2014 and a criminal indictment in 2015. In 2017, government officials raided three Caterpillar offices.
Two weeks later, Caterpillar brought on Barr to "take a fresh look at Caterpillar's disputes with the government, get all the facts, and then help us bring these matters to proper resolution based on the merits." Barr met with investigative consultant Leslie Robinson, who had written one of the original reports calling the legality of Caterpillar's tax strategy into question.
Barr was named as President Trump's pick for attorney general on Dec. 7, 2018. Six days later, then-attorney general Rod Rosenstein ordered Justice Department agent Jason LeBeau to halt the investigation. LeBeau says in emails that the message indicated the decision was made jointly by the tax division and office of the attorney general, and provided no explanation.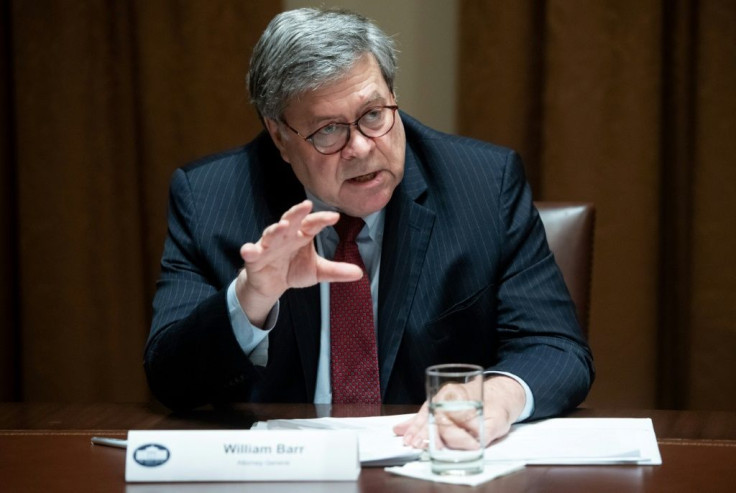 Investigators were reportedly confused by the decision. Robinson, now a professor at Dartmouth College, reached out to LeBeau in early 2019 to ask if the case was "dead or progressing."
"From a personal standpoint, it is a bit peculiar to have spent so much of my time and energy on something and then to have no idea if it will amount to anything concrete," she wrote.
LeBeau responded by saying he was also "in the dark," eventually clarifying that "we were given no additional explanation" in follow-up emails this October that set off Reuters' investigation.
LeBeau declined to comment to Reuters. A statement from the Justice Department said Barr had recused himself from any decisions on the Caterpillar case.
Bruce Green, a teacher at Fordham Law School and former federal prosecutor, told Reuters that while conflicts of interests often arise with attorneys general he can't remember another example of a case being stopped with no explanation.
"Why would you just stop?" he wondered.
© Copyright IBTimes 2023. All rights reserved.