Bill Barr's 'God Awful' Day: Sedition, Slavery, And A DOJ Full Of Preschoolers
KEY POINTS
Bill Barr has sparked a number of controversies, including comparing a national lockdown to slavery and suggesting sedition charges for protesters.
Sedition charges are usually reserved for serious plots against the U.S. government.
Attacks on the Seattle mayor appear to be retaliation for not immediately clearing an autonomous zone protesters had established
Attorney General Bill Barr unleashed a number of controversies by comparing pandemic lockdowns to slavery and his own employees to preschoolers and ordering prosecutors to consider arresting protesters on sedition charges.
Barr spoke at the conservative Hillsdale college Wednesday for Constitution Day, remarking during his address that COVID-19 lockdowns were the "greatest intrusion on civil liberties in American history … other than slavery." He got widespread applause.
Commentators after the event were quick to point to the internment of Japanese Americans during World War II, the Alien and Sedition Acts, and the Cold War scares. Presidential historian Jon Meacham said in an interview with CNN that it was difficult for the media to respond to this kind of "incendiary hyperbole."
"We're locked in this odd abusive relationship with this administration," he said, "where at some level you don't want to enable it by playing into the drama … yet you cannot allow statements like this to go unchecked and unmonitored."
House Majority Whip James Clyburn called the slavery comparison one of "the most ridiculous, tone-deaf, god-awful things I've ever heard. It is incredible that the chief law enforcement officer in this country would equate human bondage to expert advice to save lives. … If this administration, this god-awful duo of Trump and Barr, had gone about the business of doing what was necessary to protect the people of this great country, we would be beyond this pandemic by now."
Barr also lashed out at his own prosecutors during his speech, saying, "Name one successful organization or institution where the lowest level employees' decisions are deemed sacrosanct. ... Letting the most junior members set the agenda might be a good philosophy for a Montessori preschool, but it is no way to run a federal agency."
Barr was referencing his repeated interferences in criminal cases related to Donald Trump's allies, which has provoked resignations and outcry from prosecutors in the past.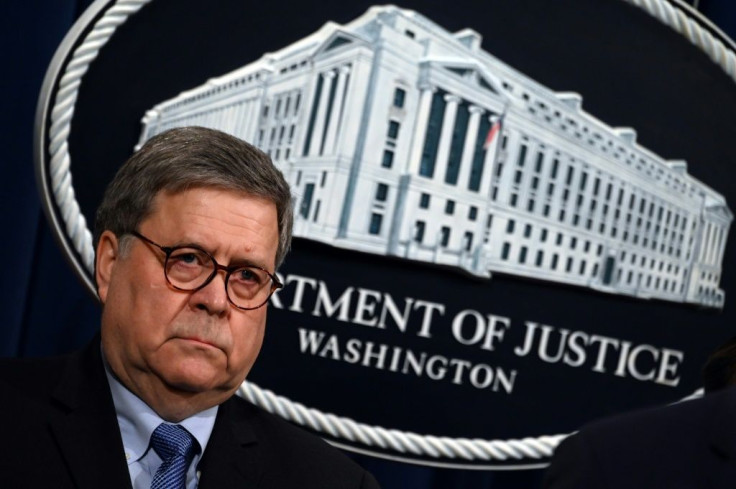 All this comes as The Wall Street Journal reports that during a nationwide conference call, Barr told federal prosecutors to go after Democratic protesters on federal charges even when lesser state charges might be more appropriate, using sedition charges as an example.
Sedition laws are designed to charge people or groups plotting against the government and require proof of an imminent attack against government agents or officials. They are infrequently applied, and many of the actions Barr seems to want to prosecute using them are more clearly prohibited under laws against violence and property damage.
Jenny Carroll, a University of Alabama law professor, told The Wall Street Journal that such a use would be seen as an attack on political expression.
"There's all these different statutes the government can use if they are worried about things like property damage," she said. "If you start charging those people, even if you don't get a conviction, it may make people think twice before going out to exercise their right to free speech."
Chuck Rosenberg, former U.S. attorney for the Eastern District of Virginia, told The New York Times that "the attorney general seems personally, deeply offended by the autonomous zone and wants someone to pay for it. If the people of Seattle are personally offended, they have political recourse. There is no reason to try to stretch a criminal statute to cover the conduct."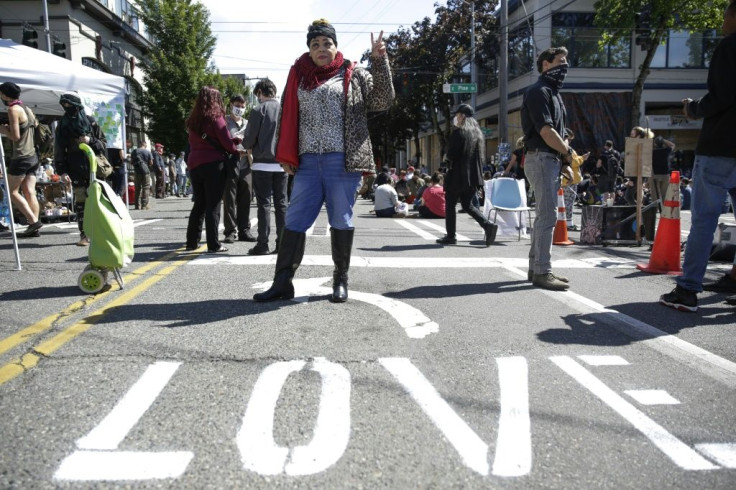 That same Wall Street Journal report alleged that Barr asked if the DOJ's civil rights division could bring criminal charges against Seattle mayor Jenny Durkan for allowing residents to set up an "autonomous zone" earlier this year. Durkan did eventually send in police to clear the zone, but not before clashing with President Trump, who threatened to send in federal troops.
Durkan said over Twitter that the allegations were "chilling… The DOJ cannot become a political weapon operated at the behest of the President to target those who have spoken out against his actions. That is an act of tyranny, not of democracy."
FOR FREE to continue reading
✔️ Unlock the full content of International Business Times UK for free
offer available for a limited time only
✔️ Easily manage your Newsletters subscriptions and save your favourite articles
✔️ No payment method required
Already have an account?
Log in
© Copyright IBTimes 2023. All rights reserved.