Kareem Abdul-Jabbar's Son Arrested For Allegedly Stabbing Neighbor
KEY POINTS
Adam Abdul-Jabbar has been arrested for allegedly stabbing his California neighbor multiple times
Adam is the youngest son of NBA legend Kareem Abdul-Jabbar
Sources say Adam has been released from police custody
An investigation about the stabbing incident is ongoing
The son of NBA legend Kareem Abdul-Jabbar was arrested Wednesday (June 10) after authorities claimed he stabbed his neighbor multiple times.
28-year-old Adam Abdul-Jabbar, the youngest son of the league's leading scorer, has been charged with one count of assault with a deadly weapon, according to TMZ Sports, citing police records.
Authorities told the outlet they responded to a call about a stabbing incident in San Clemente, California, at around 10:00 p.m. Tuesday. A police spokesperson added that Adam, who is the victim's neighbor, was "arrested without incident."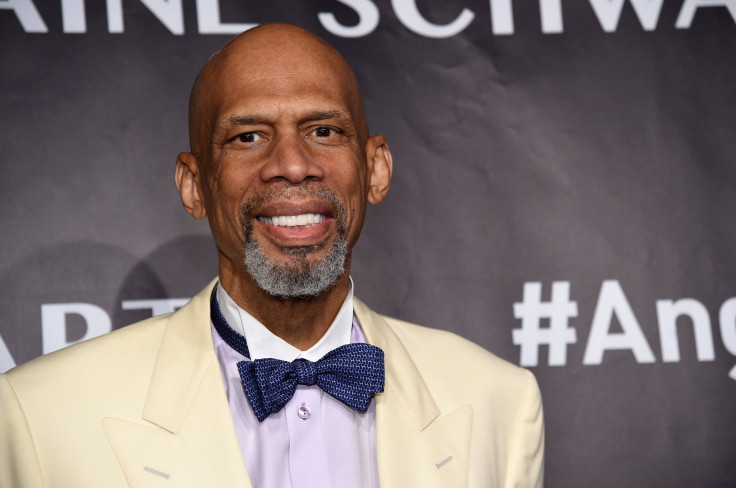 Adam's booking sheet described him to be six feet seven inches and weighed in at 180 pounds. Republic World said that the alleged suspect has been released from police custody and that an investigation about the stabbing incident is currently ongoing.
Police further noted that the victim was transported himself to a hospital with "multiple non-life-threatening injuries," said TMZ Sports.
"The good news for Adam Abdul-Jabbar is his neighbor didn't die. The bad news he still could be looking at some serious jail time," said Black Sports Online.
It also pointed out a rumor that the neighbor might have said "something very bad" to Adam that might have triggered him to commit the alleged crime.
Adam appeared in the TV show, "Celebrity Family Feud" together with his father in 2017. Likewise, he also made a guest appearance on "Full House" with the 20-year NBA veteran. He was also reported to have hosted an "Ask Me Anything" session on Reddit in 2013, said Republic World.
The session made Adam ask the fans of his father "to ask him anything," although he reminded them that he was a "multifaceted individual with a lot of insight and interesting personal experiences (like doing DMT)."
The account Adam used to create the "Ask Me Anything" session has been deleted. DMT, on the other hand, stands for N, N-Dimethyltryptamine, or sometimes referred to as "Dimitri." It is a hallucinogenic tryptamine drug with similar effects as that of LSD and magic mushrooms, according to Healthline.
TMZ Sports reached out to Adam but got no answer. Kareem's representative hung up on them when they called for comment.
© Copyright IBTimes 2023. All rights reserved.