Kate Middleton and Prince William Have Arrived in Los Angeles! First Photos on U.S. Soil
Kate Middleton and Prince William - nicknamed Widdleton by E! - touched down in Los Angeles at about 4 p.m. PST to begin their first visit as a married couple to the U.S.
The couple delayed a few minutes before disembarking the plane, and went through a brief receiving line (which included the mayor of Los Angeles) before being whisked away in a black Range Rover.
Kate wore a pale blue, capped sleeve sheath dress and stilletto heels - a departure from her usual choice of modest pumps.
MUST READ: 'Discount Duchess' Kate Middleton Recycles Clothes! [VIDEO]
MUST READ:Kate Middleton's Wardrobe: Too Extravagant? [PHOTOS]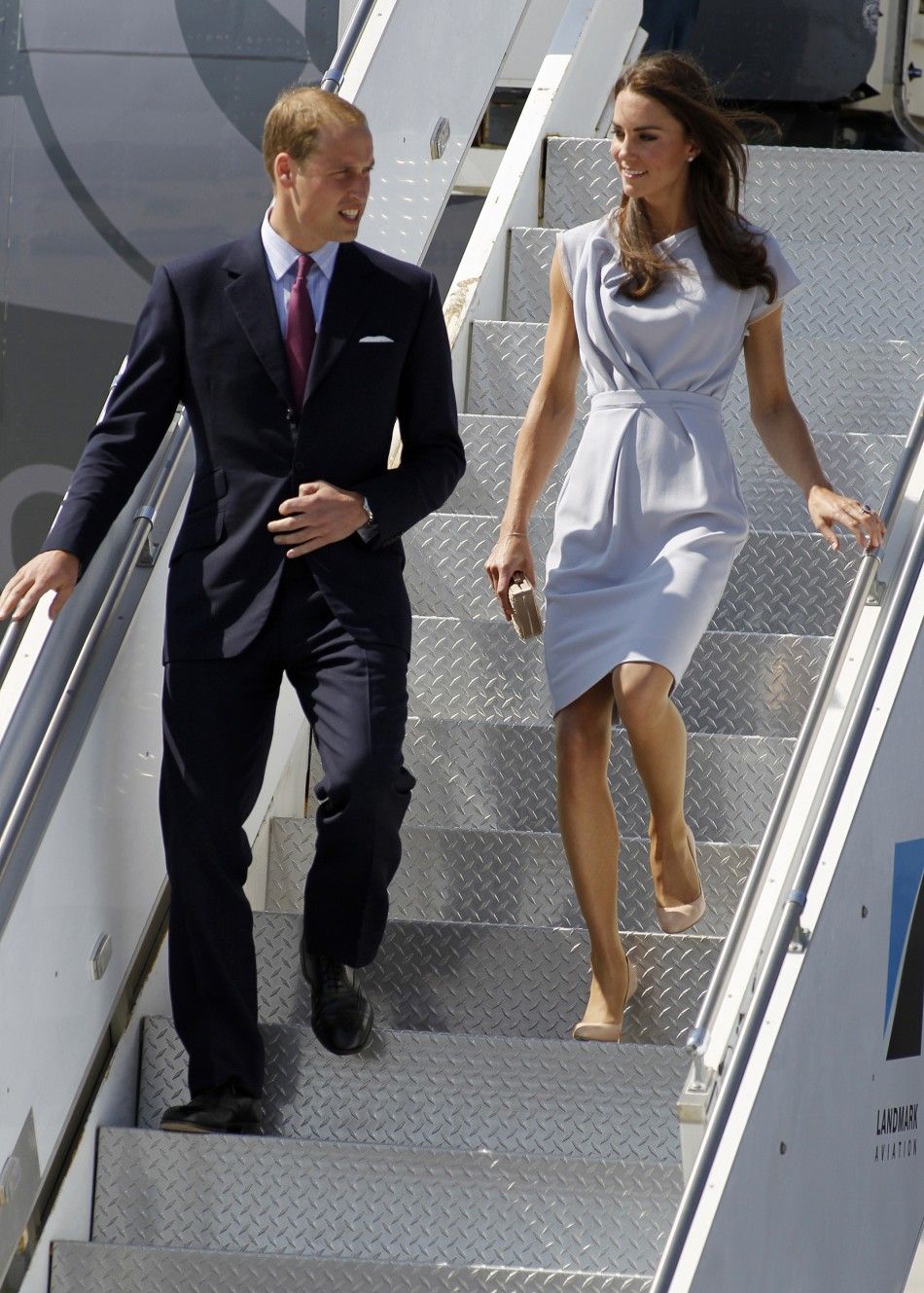 © Copyright IBTimes 2023. All rights reserved.