Kathleen Miskell, Parasailing Accident Victim, Killed In Pompano Beach After Harness Breaks, Was With Husband Stephen Miskell [PHOTO]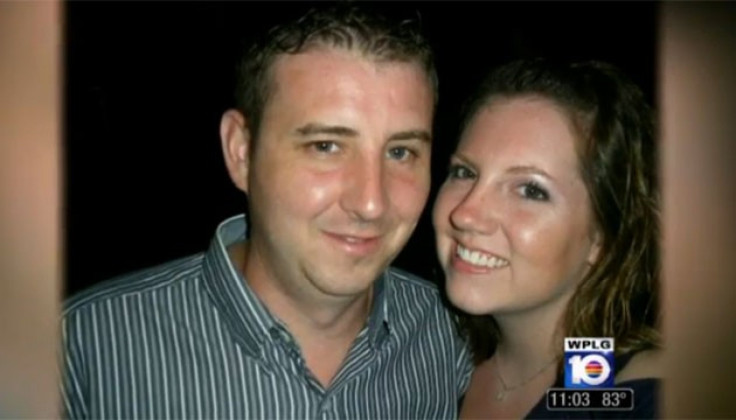 Kathleen Miskell, a 28-year-old Connecticut woman, was killed while parasailing with her husband over the Atlantic Ocean just off Pompano Beach, Fla., on Wednesday.
Investigators are looking into what caused a deadly parasailing accident, saying they believe Miskell's harness broke before she plunged 150 feet to her death.The husband, whose harness did not break, was reeled in by the boat operators who then circled back to recover his wife who was found face down in the water. Attempts to revive her were unsuccessful.
The Florida Fish and Wildlife Conservation Commission, which is the lead agency on the investigation, has confiscated the boat Kathleen and her husband rented out for the parasailing excursion, as evidence. The boat reportedly belonged to a company called Wave Blast Water Sports.
"Our investigators are trying to look into every aspect of the case trying to make a determination whether the harness actually failed, whether the ropes failed, the parachute, any and all aspects of the case," FWC spokesman Jorge Pino, told reporters.
In the meantime, family members spoke to a local CBS affiliate in Miami about the tragic loss of a loving family member
"She just liked life. She was a happy person who could dance and sing and liked to be around people," her father Jim Mulcahy told CBS 4 News by phone.
Erin Mulcahy the victim's sister told the Miami news outlet that she has lost her best friend.
"She had never been parasailing before. "I don't know if she was nervous but I don't know it was something she dreamed of doing either."
According to Jim Mulcahy, Kathleen and her husband of three years, Stephen decided to take a trip to Florida before Kathleen had to return to school where she worked with special needs children. The couple was staying at a friend's condo unit for the week.
"She really never did a thing wrong in her life," she was a good kid all her life," Erin Mulcahy told CBS Miami.
Kathleen was reportedly attending graduate school and wanted to become a guidance counselor, according to her family.
While an unidentified worker for the company told the CBS affiliate they had the best equipment and called what happened a freak accident, this isn't the first time a parasailing accident has taken place in Pompano Beach.
Just five years earlier, a teenager was killed when her harness broke and she crashed into a roof.
As a result of the most recent accident, city officials are urging state lawmakers once again to pass stringent regulations for parasailing operators.
© Copyright IBTimes 2023. All rights reserved.