'Keep Being Ready,' Lakers Assistant Coach Advises Budding Filipino Star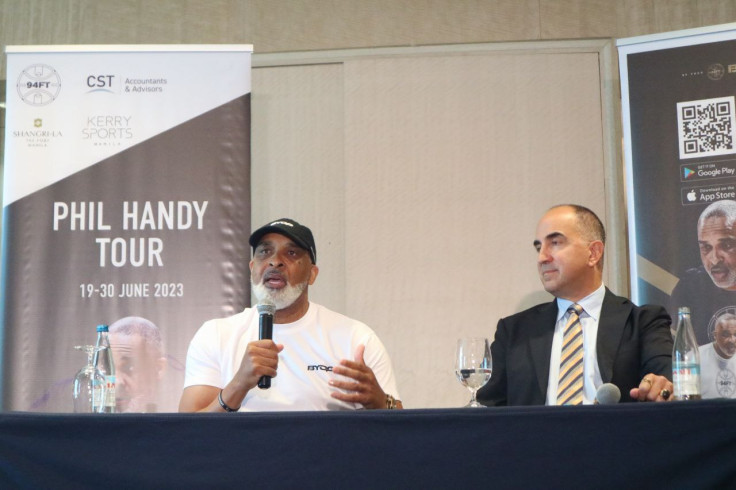 KEY POINTS
Lakers' assistant coach Phil Handy is in the Philippines for the first time
"Keep being ready for the opportunity when they present themselves," he advises Kai Sotto
Kai Sotto is generating quite the buzz in the hopes of getting a Summer League invite
Kai Sotto continues to be the Philippines' best shot at fielding a full-blooded Filipino in the NBA, and Los Angeles Lakers assistant coach Phil Handy had a couple of assuring words for both the Filipino cage and the entire archipelago that he represents.
Handy spoke with the media on Monday, June 19 during his introductory press conference in the Philippines to commemorate his first-ever visit to the Southeast Asian nation in partnership with CST Accountants and Advisors.
The International Business Times was able to ask Handy whether Sotto really does have the capabilities to make it in the NBA and the longtime player development coach had the following to say.
"I never like to put a timeline on athletes. Their development and growth [are] in the time that it's supposed to be. I've had a chance to see him play for a couple of years and have seen his abilities. He spent some time down in Australia – I think that's a great place for him to really help develop his game," Handy stated.
"The Australian league is very strong and very respected. It could be this summer, it could be next year. It really just depends on opportunity. Sometimes, players' opportunities come at different times. I think the best advice I can give to Kai (Sotto) is to just keep working, keep playing and keep being ready for the opportunity when they present themselves."
Currently, the Las Piñas, Philippines native is in the United States ahead of the upcoming NBA Summer League which will take place from July 7 to 17 at the Thomas & Mack Center in Las Vegas, Nevada.
If recent reports are to be believed, Sotto may just be playing in the Summer League.
According to local outlets, Sotto had been invited to training camps with the Utah Jazz, Dallas Mavericks and New York Knicks in recent weeks, all of which are giving his fans the hope that they see him reach the NBA.
One of the best talents the Philippines has produced, Sotto has the length (7-foot-3) and skills to become a force on the global basketball scene which led to his ill-fated attempt to join the 2022 NBA draft.
There were rumors that a team in the second round was going to take a flyer on him, but after 58 picks, Sotto's name was not called up and instead saw him take his talents to Japan's top pro basketball league, the B.League, where many of his fellow Filipinos play as imports also.
Many were convinced that Sotto's misfortune in the draft began as early as February 2021 when he decided to leave the NBA G League to represent his country in the FIBA Asia Cup Qualifiers.
While Sotto certainly has the hype behind him to generate buzz around the NBA thanks to him having an archipelago's worth of support, the only thing holding him back from achieving the dream is his lack of opportunities–something he hopes to rectify by getting a spot in the Summer League.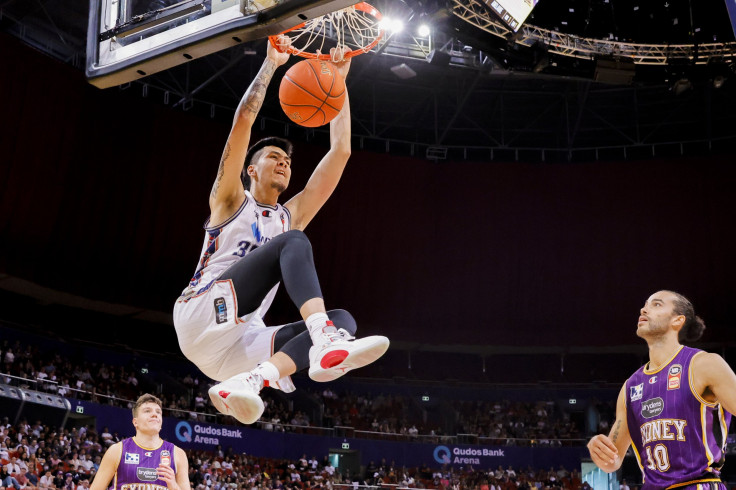 © Copyright IBTimes 2023. All rights reserved.