Phoenix Suns Get Bradley Beal; How He Fits Alongside Core Stars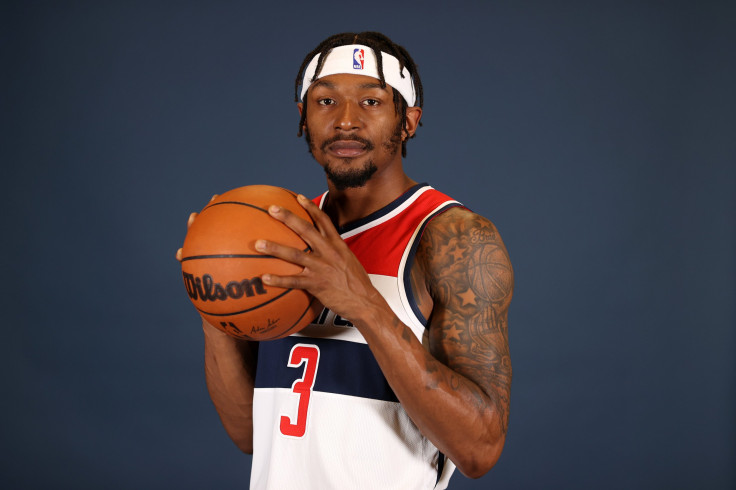 KEY POINTS
Bradley Beal is heading to the Phoenix Suns in a blockbuster trade
The Suns have a highly potent offensive lineup with Beal now in tow
Their biggest question will be defense and how to round out the roster
The Phoenix Suns are going all-in on their highly potent core of Devin Booker, Kevin Durant and Deandre Ayton as sources report that the Washington Wizards are sending Bradley Beal their way.
ESPN's NBA insider Adrian Wojnarowski reported what may be the final deal on Twitter.
"Suns are expected to send Chris Paul, Landry Shamet, multiple second-round picks and pick swaps to Wizards, sources tell ESPN. Phoenix has no available first-rounders to include in trade. Beal's no-trade limited Wizards' marketplace. The deal could take a few days to be finalized," he wrote.
Beal, who is currently in the second year of a five-year, $251.02 million deal, was believed to be an unlikely name linked to the Suns because Phoenix already has a star-studded core of Devin Booker, Kevin Durant, Chris Paul and Deandre Ayton–with Beal and Booker being seen as overlapping pieces.
However, Wojnarowski's report seems to point towards the commitment of new Suns owner Mat Ishbia towards building a championship-caliber team in "The Valley" and getting a borderline All-NBA player on such cheap trade points to that goal.
Sending Paul, believed to be on the chopping block a few days ago, and bench piece Landry Shamet plus multiple second-rounders was the best the Wizards can get because of Beal's massive contract plus his no-trade clause – him being the only one in the NBA that has such a clause.
Widely regarded as one of the best slashing guards in the NBA, Beal can serve as a highly potent third option behind Booker and Durant because of his ability to put up points on the board.
Additionally, his impending arrival in Phoenix puts them in a much better position come the postseason since the Suns have long struggled with injury woes dating back to their return as playoff contenders in two seasons ago.
Having Beal allows them to stagger Booker's minutes and completely take over in his stead if he were to suffer an injury, while also being capable enough to handle the point guard position at times, which gives the Suns that much-needed flexibility upfront.
In that same vein, the defense will be the biggest question mark that they have to clear since Beal is, at best, an average defender.
This now begs the question of how the Suns will round out the roster as they only have six players under contract entering the 2023-24 season with that being Beal, Durant, Booker, Ayton Cameron Payne and Ish Wainwright.
Minimum contracts will be the most likely approach for Phoenix entering the free agency market and it will force them to get creative in doing so.
Another approach would be to trade Ayton for bench depth plus a decent starter, but the chances of that happening are slim because of his deal and new head coach Frank Vogel believing in his potential to still become a major star.
A storm is brewing in Phoenix and with Beal now in tow, how they maximize their remaining assets will be an interesting watch throughout the offseason.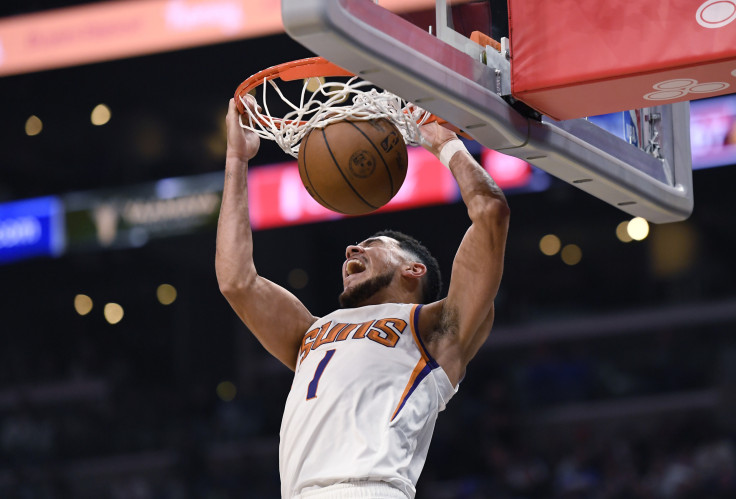 © Copyright IBTimes 2023. All rights reserved.