Kentucky COVID-19 Mandates Upheld, Overturning Would Have Caused 'Not Just Difficulty But Death'
KEY POINTS
The Kentucky Supreme Court has upheld a series of COVID-19 safety mandates from Gov. Andy Beshear, which affect everything from mask-wearing to school funding
The state's Republican legislature is expected to curtail them legislatively, despite a massive 25% spike in infections over just one week
Other state throughout the South and Midwest are also seeing lethal outbreaks but have avoided declaring masks mandatory or initiating lockdowns
The Kentucky Supreme Court has unanimously voted to uphold a series of public safety measures put in place by Governor Andy Beshear. Kentucky has seen a 25% spike in COVID-19 infection rates in a single week, and the mandates ordered citizens to wear masks and avoid dense gatherings in restaurants, reports CNBC.
"[Striking down the orders] would have eliminated every single safeguard we have here in Kentucky to keep you safe," said Gov. Beshear after the ruling. "It would have resulted not just in difficulty but in death if this challenge had been ultimately upheld."
The challenge comes from the state's attorney general, Daniel Cameron. Cameron had argued that the orders overstepped the guidelines set out for the governor in Kentucky law. The mandates went beyond masks and restaurants to affect school funding and worker's compensation.
The state Supreme Court disagreed, saying Thursday the orders "were, and continue to be, necessary to slow the spread of COVID-19 and protect the health and safety of all Kentucky citizens."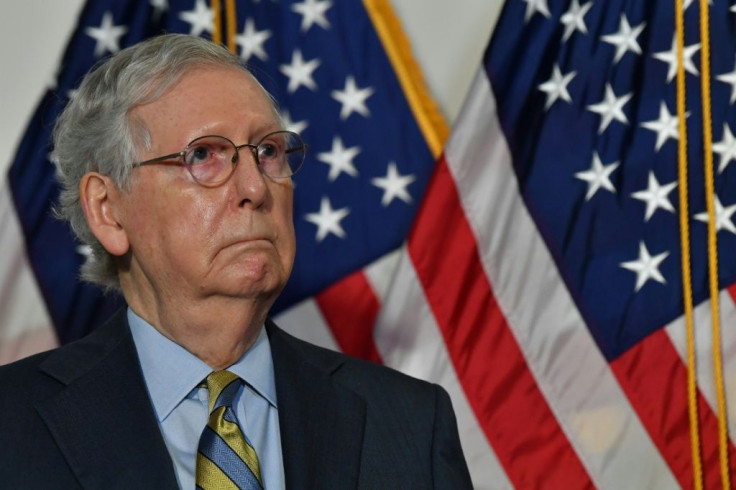 Gov. Beshear was emboldened by the ruling, asking citizens to come together for the public good.
"The Supreme Court has said that the actions we're taking are constitutional, so now's the time," he said. "We know what the law is, it's clear, so let's all be supportive of the things that protect one another."
He might not have much reason to celebrate. Beshear stands in opposition to the state's Republican legislature, which is expected to act soon to curb his ability to enforce public safety, the Courier-Journal reports. Attorney general Cameron seemed to view this as the solution, saying the orders "must be considered by the General Assembly in the upcoming legislative session."
The move comes as the COVID-19 pandemic spikes both in the South and Midwest. Kentucky's seven-day 25% rise in infections puts it at 2,047 new cases per day. The action to curb the disease's spread by a Democratic governor comes in contrast to states like Wisconsin and North Dakota, where governors facing even more severe outbreaks continue to refuse to implement mask mandates, public distancing, or lockdown.
Despite promising results from Pfizer vaccine trials, a drug isn't expected to hit widespread distribution until late 2021. Dr. Anthony Fauci, a leading figure in the national response to the pandemic, tells the public that the worst is yet to come.
"All the stars are aligned in the wrong place as you go into the fall and winter season, with people congregating at home indoors," he said in an interview with the Washington Post. "You could not possibly be positioned more poorly."
© Copyright IBTimes 2023. All rights reserved.