Latest Presidential Polls, Clinton vs. Trump: Hillary Is Most Qualified Candidate, Voters Say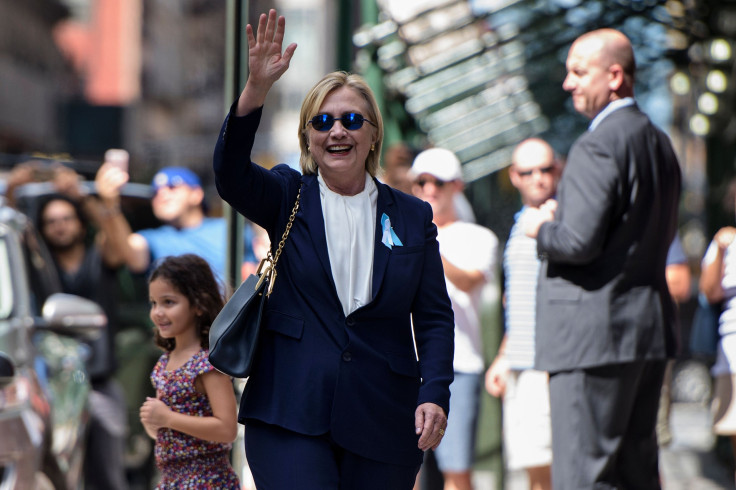 When President Barack Obama delivered his primetime address supporting Hillary Clinton at this year's Democratic National Convention in Philadelphia, he received a standing ovation when he said that nobody has been more qualified than Clinton to be president.
"Not me, not Bill, nobody," he said, referring to her husband, former President Bill Clinton.
Although Clinton seems to be facing a tight race with her rival Donald Trump, a new Quinnipiac University poll out Thursday seems to show that the American people agree with Obama's testament to her qualifications. Sixty-two percent of likely voters say Clinton is qualified for the presidency while nearly the opposite amount — 61 percent — say Trump is not, the poll shows.
Other value judgments on the candidates are a mixed bag. Sixty-one percent of voters say Trump speaks in a way that appeals to bigotry and 75 percent say he should release his tax returns. For Clinton, 56 percent of those surveyed say she thinks she can play by different rules from everybody else.
"Despite terrible marks on honesty, despite what voters perceive as a level of arrogance that puts her above the rules, voters say almost 2-1 that Hillary Clinton is qualified to be president, and say by a wide margin that Donald Trump is not qualified," Tim Malloy, the assistant director for the Quinnipiac University poll, said in a release accompanying the results.
RCP Net Favorability - Clinton vs. Trump | InsideGov
Poll: Information Given About Candidate's Health | Graphiq
But the poll indicates that being arrogant, bigoted or secretive might not matter all that much to voters. For every single demographic polled, voters said on a near 2-1 basis they think candidates' policy positions are more important than the character of the candidates.
While the race has tightened recently, Clinton still maintains a 1.8 percent lead in averages of national polls compiled by Real Clear Politics. In forecasts from FiveThirtyEight, Clinton is projected to have a 62.3 percent chance of winning the election.
The Quinnipiac poll surveyed 960 likely voters between Sept. 8 and Sept. 13 with a margin of error of 3.2 percent.
© Copyright IBTimes 2023. All rights reserved.