LeBron Points Out Similarities To Bryant, Jordan, Says Comparison Is Unfair
LeBron James is arguably the greatest basketball player of the current generation but how does he compare to the legends of the past, namely Kobe Bryant and Michael Jordan. In recent polls about the greatest of all time – GOAT - James has ranked a distant second behind Jordan with Bryant further down the list.
The three-time NBA champion joined Los Angeles Lakers last summer with the team hoping James would lead them back to their glory years having missed out on the playoffs for five consecutive campaigns. But it was not to be, as an injury to the 34-year-old derailed their campaign and even he could not save them from missing the post-season for a franchise record sixth season.
During James' time with the Lakers, the purple and gold faithful have drawn comparisons to Lakers legend Bryant, who led them to five titles during his 20-year career with the team. He has also been compared to Jordan, who is widely considered to be the greatest player of all time.
But James feels it is unfair to compare the three players as they are all different and have undertaken different challenges during their careers. However, he feels there are also similarities between the trio with the main one being that they all want or wanted to win at all costs.
"I think that's unfair. That's going to be the only thing that's unfair in this conversation we have today because I think at the end of the day, we are all different," James told Jim Hill of CBS Los Angeles. "Michael's fans, Michael Jordan himself. Kobe fans, Kobe himself. LeBron fans, and LeBron himself."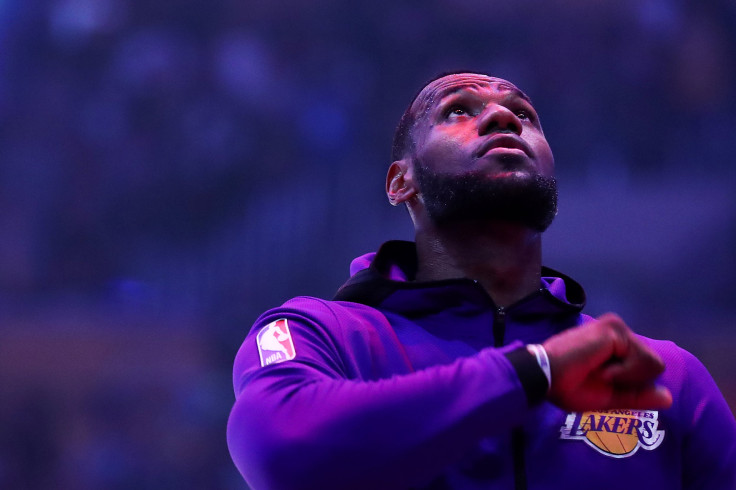 "We're all different on the simple fact that we all take different challenges, we've all had challenges, we've all had different courses, but the one thing that's the same is that we would do anything to play this game of basketball every single day," he said.
James is certain that he along with Bryant and Jordan were born to be champions and they always strived to be the greatest players they can be. He labeled both his contemporaries the greatest during their times, and hopes someone will put him also in the same bracket in the future.
"We would do anything to win and we would do anything to put our life on the line to win basketball games," James said of the similarities between himself, Bryant, and Jordan. "We're just champions. We was born champions and we work hard and we want to be the greatest that we can be, but I think we've all had our own paths. Mike had his path, Mike was the greatest. Kobe had his path, Kobe was the greatest. I had my own path, hopefully, someday someone will say I'm the greatest," James explained.
"At the end of the day, I hope we all make our fans and make each other's fans proud as well, no matter whether you love us, hate us, or whatever the case may be," he added.
© Copyright IBTimes 2023. All rights reserved.