LOOK: Charles Barkley Hilariously Endorses Oklahoma City Thunder Guard For All-Star Starter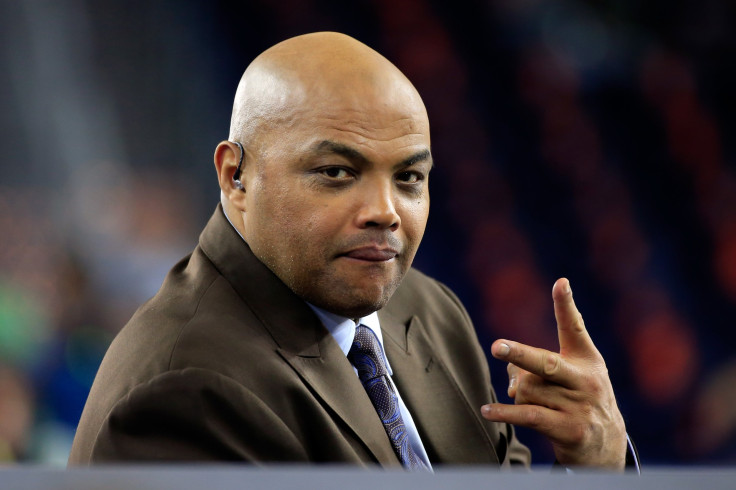 KEY POINTS
Charles Barkley had a slight mix-up between Michael Kidd-Gilchrist and Shai Gilgeous-Alexander
The 11-time All-Star believes Gilgeous-Alexander has a strong case for an All-Star starting nod
However, Western Conference guards are simply playing too well for him to snatch the honor
Shai Gilgeous-Alexander is currently tearing up the NBA despite the Oklahoma City Thunder's record not showing it and he has gained a big supporter in his bid for an All-Star starting nod in the form of Charles Barkley.
The 11-time NBA All-Star made it public that he is backing Gilgeous-Alexander in his quest, but Barkley's overtures for him being a starter ended in hilarity after mixing up his name during Inside the NBA after longtime host Ernie Johnson asked which player has the most 30-plus points games this season.
Barkley initially said Giannis Antetekounmpo, but later changed his answer to "Shai Alexander-Gilchrist" which had the entire panel taking a quick pause before laughing and eventually correcting him.
"If Shai Gilgeous-Alexander is not starting in the All-Star game, we're not going to let the public vote again. He should be starting at the two (shooting guard) spot in the Western Conference easily," Barkley later said.
It should be noted here that it was co-analyst Shaquille O'Neal who had said Gilchrist first which very likely played a part in Barkley mixing up the names.
To be fair to both O'Neal and Barkley, NBA fans have been exposed to some unique names with the likes of Antetekounmpo, Wally Szczerbiak, the aforementioned Gilgeous-Alexander and, who the two analysts were referring to, Michael Kidd-Gilchrist.
Aside from the name mix-up, Gilgeous-Alexander does have a case for making the All-Star team this season after putting up 31.1 points on an uber-efficient 50.6% shooting from the field plus 4.9 rebounds, 6.1 assists, 1.7 steals and 1.2 blocks in 35.8 minutes of action.
Gilgeous-Alexander flashed signs of his growing star power in his rookie season with the Los Angeles Clippers, but the team's desire to grab a proven All-Star in the form of Paul George saw him be traded to Oklahoma City.
As a member of the Thunder, fans were witness to his ascension to becoming one of the best shooting guards in the NBA today.
However, his bid for a starting spot on the All-Star team will be a bit difficult as this season's backcourts are on another level.
"SGA" will have to compete with the likes of Luka Doncic, Ja Morant, Devin Booker, De'Aaron Fox and 2022 NBA Finals MVP Stephen Curry – who is currently on pace to hit career numbers this season.
Gilgeous-Alexander will likely be named to the All-Star team, but with how stacked his competition is, being a reserve would be his best bet, which he should not view as a slight to his abilities whatsoever.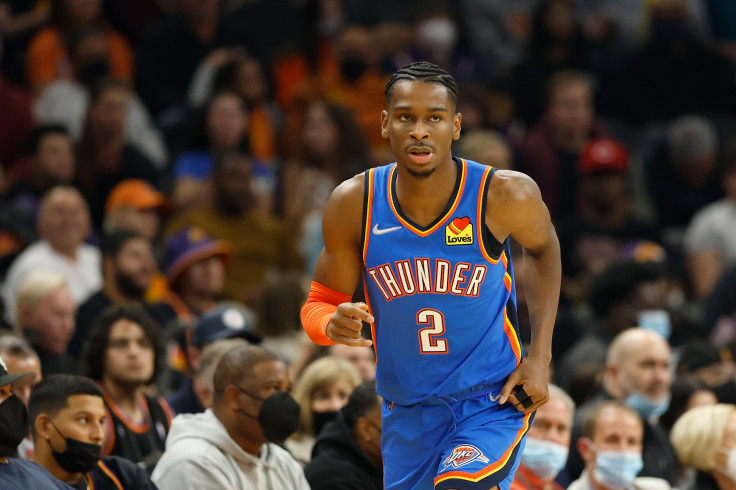 © Copyright IBTimes 2023. All rights reserved.