LSU Student Maxwell Gruver 'Drowned In Own Vomit' After Hazing Ritual: Coroner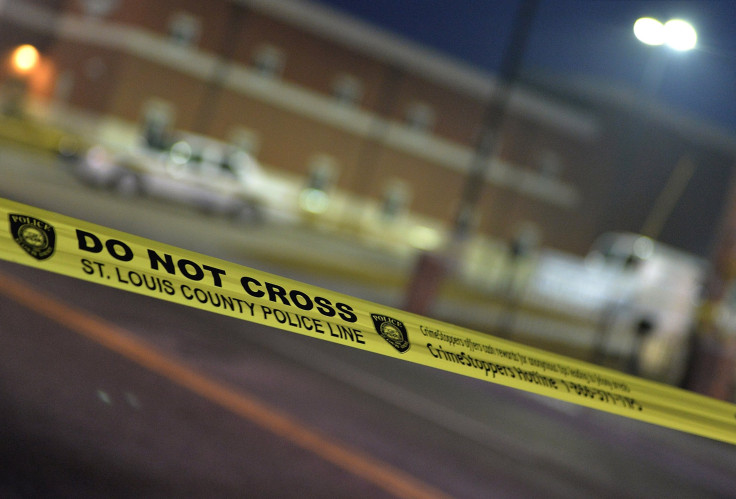 Ten members of the Phi Delta Theta house in Louisiana State University were arrested Wednesday on hazing charges, following the emergence of details regarding the cause of death last month of a fraternity pledge.
One of the 10 suspects — Matthew Alexander Naquin, 19, of Boerne, Texas — also faces a negligent homicide charge in the death of Maxwell Gruver, an 18-year-old freshman from Roswell, Georgia, LSU said in a statement.
The East Baton Rouge Parish Coroner's Office released Gruver's autopsy reports, which stated that the freshman died due to "acute alcohol intoxication with aspiration." At the time of his death, Gruver's blood-alcohol content level was at an alarming 0.495, whereas a level of more than .31 is considered life-threatening.
According to coroner Beau Clark, Gruver's was the highest intoxication level he had seen in any 18-year-old.
Dr. Scott Edwards, an assistant professor of physiology at LSU Health Sciences Center who has done extensive research on alcohol and drug abuse, also echoed Clark's remarks. He was "definitely shocked" by the high level, which he described as "one of the highest" he had ever seen, Advocate reported.
"That level is off the charts ... not what someone would ever voluntarily drink," Edwards said. "This was certainly not a typical college party (but) really a specific case of this group of individuals not being educated that you can die — that there is a level (of alcohol consumption) that is lethal."
During the interviews conducted by LSU police, the authorities discovered that Gruver was called to the Phi Delta Theta house to participate in "Bible Study," the night before his death. He was among at least 18 to 20 pledges who were asked to participate in the event, CNN reported.
As part of the event, Gruver and the others asked pledges questions about the fraternity and every time they got it wrong, they had to "take a 'pull' from a bottle of alcohol."
The pledges were made to drink 190 proof alcohol – Diesel – which is almost 2.5 times more potent than standard 80 proof. The alcohol's own website states that it "is extremely potent and should not be drunk straight but integrated with drinks in a small amount."
According to the reports, within about two hours, Gruver had already drunk 10 to 12 pulls of liquor, while most other pledges drank three or four. After getting highly intoxicated, Gruver passed out on the couch of the in the fraternity house. When pledge members were unable to wake up an unconscious Gruver the next morning, they took him to the nearest hospital, where he was pronounced dead.
Gruver's autopsy stated that "drowned in his vomit," which according to Dr. Aaron White of the National Institute on Alcohol Abuse and Alcoholism, meant that he had lost his gag reflex as a result of getting intoxicated. This allowed fluid to flow directly into his airway, blocking the way for oxygen to enter into his lungs.
Although vomiting might have caused Gruver to die "about as quickly as you would drown, but maybe faster because his breathing was already slowed," he probably would have stopped breathing eventually – due to his abnormally high blood alcohol level, according to experts.
© Copyright IBTimes 2023. All rights reserved.
FOLLOW MORE IBT NEWS ON THE BELOW CHANNELS