Madoff's Ex-Senior Trader Cops to Duping Clients With Fake Trades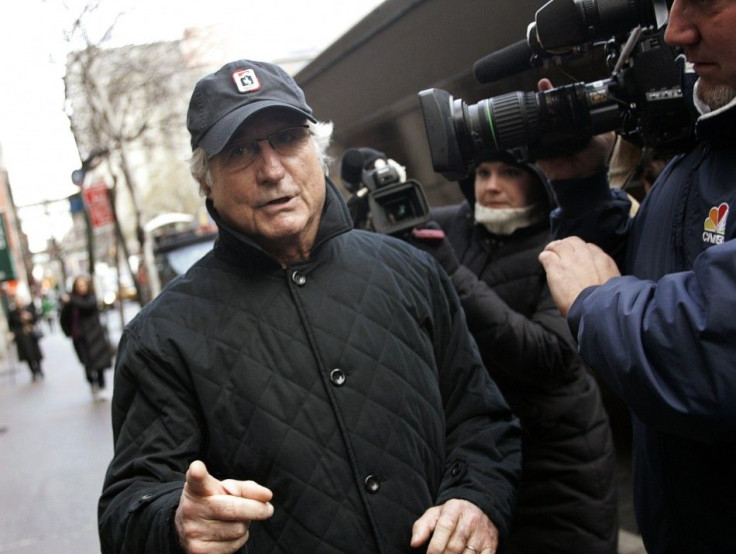 The fraud at Bernie Madoff's investment firm was larger than the infamous Ponzi scheme he ran.
A former senior trader at Bernard L. Madoff Investment Securities on Monday pled guilty in a Manhattan federal court for creating fake, backdated trades to bilk clients.
David Kugel, who had a managerial role at the now-defunct Madoff firm, copped to six counts, including securities and bank fraud and falsifying records of a broker-dealer and an investment advisor.
A Madoff employee from the 1970s until the firm's demise in 2008, Kugel admitted that he had helped create these fake trades for the firm's investment advisory business. Prosecutors also accuse former employees Annette Bongiorno and Joann Crupi of being a part of the fake trade scheme.
At Madoff's request in the early 1970s, Kugel provide historical trading information to Bongiorno, Crupi and others, allowing them to create fake trades, according to prosecutors. These trades were included on account statements and trade confirmations for investment advisory clients in order to give an appearance that profitable trading occurred.
Kugel, Bongiorno, Crupi and others created these fake, backdated trades based on historical stock prices and 'executed' them only on paper, prosecutors said in a court filing.
In addition to the alleged trading scheme, Kugel copped to using false financial information to fool banks into providing him multi-million-dollar loans. Bongiorno and Crupi, among others, are accused of bank fraud as well. These false bank filings concerned Kugel's assets.
The charges against Bongiorno and Crupi are pending, though they have denied the accusations, according to Business Week.
Kugel, 66, is cooperating with federal prosecutors in their investigation into the fraud that went on inside Madoff's firm. Kugel faces 85 years in prison.
Under his plea deal with prosecutors, Kugel agreed to give up $170 billion consisting of his interest in homes, a luxury car, financial institution accounts and other assets. He is scheduled to be sentenced May 4, 2012.
© Copyright IBTimes 2023. All rights reserved.