Man Adopts Girlfriend to Shield Assets in Manslaughter, DUI Case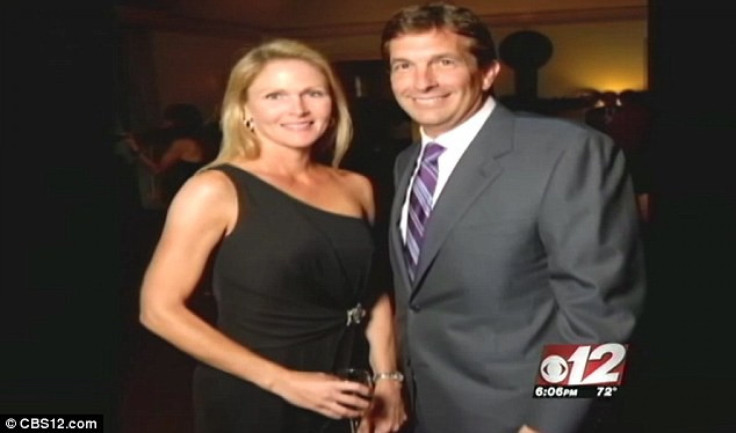 In an unprecedented move, a Florida man who is being sued by the parents of a 23-year-old killed in a car crash has adopted his 42-year-old girlfriend to shield his assets.
The Palm Beach Post reported that John Goodman, founder of the International Polo Club filed paperwork to legally adopt Heather Laruso Hutchins on October 13. This would entitle Hutchins to a third of the assets in a trust fund he set up for his two biological children.
His attorney, Dan Bachi, claimed that the adoption had nothing to do with the civil suit. Instead, he said it was a move to protect his assets.
It has nothing to do with the lawsuit currently pending against him, Bachi said.
Goodman is being sued by Lili and William Wilson whose son Scott Patrick Wilson was killed in a car crash when Goodman ran a stop sign. After the crash it was revealed Goodman had a blood alcohol level twice the legal limit, according to The Palm Beach Post.
He faces a criminal trial on March 6 on charges of DUI manslaughter, vehicular homicide and leaving the scene of a crash and could face up to 30 years in prison.
By way of this adoption, John Goodman now effectively owns one third of the trust assets, Scott Smith, William Wilson's attorney said. It cannot go unrecognized that he chose to adopt his 42-year-old adult girlfriend as opposed to a needy child.
The Court cannot ignore reality or the practical impact of what Mr. Goodman has now done, Circuit Judge Glenn Kelley wrote in a legal order. The Defendant has effectively diverted a significant portion of the assets of the children's trust to a person with whom he is intimately involved at a time when his personal assets are largely at risk in this case.
Plaintiffs view the adoption of Ms. Hutchins as a 'game-changer' and as grounds to now include the assets of the children's trust, at least in some fashion, in the punitive damages calculation, Kelley wrote.
Kelly was doubtful of Goodman's attorney's excuse.
The events which serve as the grounds for the relief sought by the Plaintiffs border on the surreal and take the Court into a legal twilight zone, he said.
© Copyright IBTimes 2023. All rights reserved.