Marijuana Legalization 2015: Rand Paul Courts Marijuana Investors, But Why Aren't More Presidential Candidates Embracing Pot?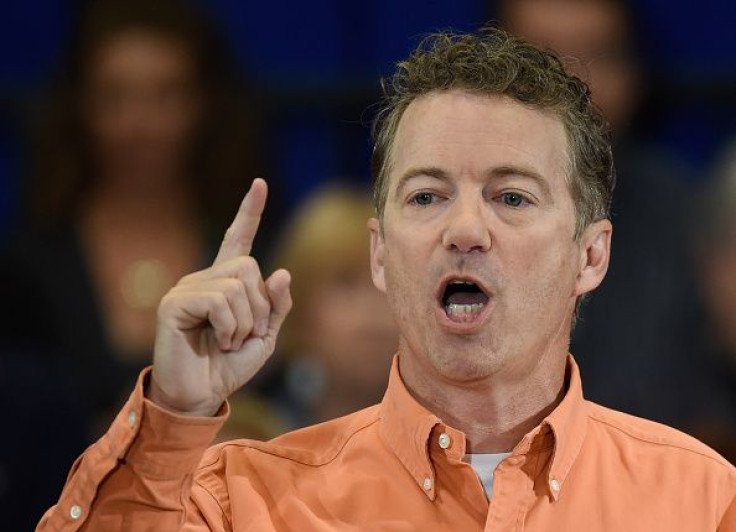 DENVER -- "Freedom!" shouted a member of the tightly packed crowd as Republican presidential candidate Rand Paul took center stage earlier this week at a spacious sports bar. And for the next half hour, that's exactly what Paul talked about as he detailed what he'll deliver if elected president in 2016: Freedom from obtrusive government surveillance. Freedom from high taxes. Freedom from unnecessary regulations. But there's one form of personal liberty that went unmentioned: Freedom to consume marijuana.
Paul's omission was notable because he had just arrived from a closed-door reception at the Cannabis Business Summit here in the Mile High City, becoming the first major U.S. presidential candidate to hold a fundraising event tied to the marijuana industry. But as the sports bar's giant flat-screen TVs above Paul's head flash beer commercials and NASCAR results, Paul never brings up the fact that he just made political history.
The fact that the most marijuana-friendly presidential candidate is still far more comfortable being seen among beer taps and liquor bottles than marijuana investors and cannabis paraphernalia speaks volumes about the tenuous place of marijuana will likely have the 2016 presidential elections. While a majority of voters now support marijuana legalization -- and several major legalization initiatives could be the ballot next year in places like California in what's being called the "marijuana election" – presidential hopefuls would still prefer the freedom to stay as far away from cannabis as possible.
According to a volunteer affiliated with his campaign, Paul raised upwards of $100,000 from the 40 or 50 people who attended the fundraising event and other recent meetings with marijuana business stakeholders. It's not surprising that Paul is rubbing shoulders in the cannabis industry; in a presidential voter guide released last week by the Marijuana Policy Project (MPP), Paul received the highest grade of all major candidates for his marijuana policy positions: an A-minus. Paul, an advocate for marijuana decriminalization measures (and hemp blazer aficionado), is co-sponsor of the CARERS Act, which would permit states to create medical marijuana rules without federal interference, and he's co-sponsored a bill that would help marijuana businesses obtain bank accounts.
But that doesn't mean Paul is about to pin a pot leaf to his lapel or glad-hand at Denver pot shops. Reporters weren't permitted to attend his fundraiser at the cannabis expo, which campaign spokesman Sergio Gor insisted "would be wrong to characterize… as a cannabis industry expo event," nor were members of the press allowed to interview the senator about the meeting.
Mason Tvert, MPP's communications director, says his organization released its candidate report cards to coincide with Paul and several other Republican presidential contenders arriving to Colorado (the only one of the four states to have legalized marijuana that's considered a swing state) for the Western Conservative Summit, held late last week in the same wing of the Colorado Convention Center that is currently hosting the cannabis expo. "This is one of the first states in the nation to make marijuana legal for adults," says the Denver-based Tvert, "and it's a good opportunity to get a public dialogue started about where these candidates stand on marijuana laws."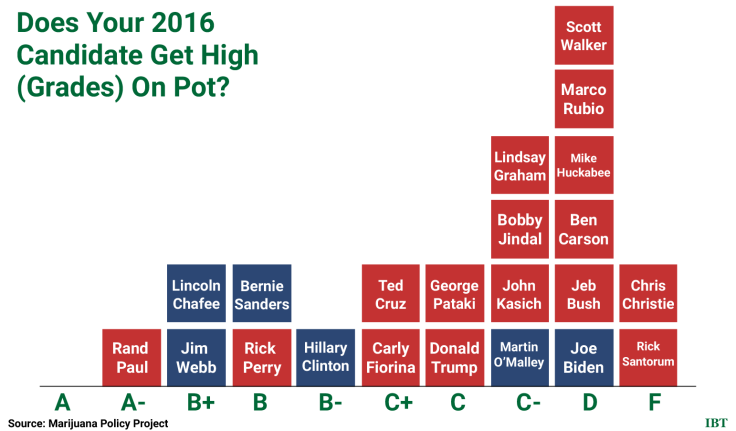 According to MPP's voter guide, those stances are all over the map. On the Democratic side, Hillary Clinton received a B-minus for saying "I want to wait and see what the evidence is" from Colorado and Washington State's legalization efforts before taking a position on such laws. Bernie Sanders scored a B for his pro-medical marijuana views. Joe Biden, meanwhile, was slapped with a D for his tough stance over the years on marijuana offenses. Among Paul's Republican challengers, Jeb Bush received a D for being on the advisory board of the drug-prevention organization Drug Free America Foundation, while Chris Christie and Rick Santorum, both vocal opponents of marijuana legalization for any use, took home Fs. (Bobby Jindal might already be trying to improve his C-minus grade; he just allowed Louisiana to become the first Southern state to take steps toward legalizing full medical marijuana.)
Despite the voter guide's harsh critiques, Tvert says he's struck that there aren't more failing grades among the candidates. "I think it is noteworthy that 9 out of the 16 Republican candidates have expressed support for the states' right to establish their own marijuana laws," he says. "In 2008 and 2012, you really had to track down candidates and badger them to get their opinions on marijuana policy. Now we are seeing much more discussion on it."
Marijuana advocates say the increased political dialogue around cannabis makes sense. As polling numbers in support of marijuana legalization continue to rise, candidates could be softening their cannabis stances as a way to court voters, especially young voters. While just 34 percent of all Republicans favor marijuana legalization, that number rises to 63 percent when pollsters focus on GOP Millennials, born between 1981 and 1996. "Both parties are particularly concerned about young people," says Tom Angell, founder of the pro-legalization group Marijuana Majority. "And young voters, whether they are Democratic or Republican, support marijuana reform. Both parties stand to gain if they get out in front on this issue before the other one does."
Then there's the financial benefit that Paul sought out in Denver this week: In an industry that's eager for credibility, stakeholders will likely be generous with fundraising dollars for those who support their cause. "Like any industry, we are going to stand up for the candidates who stand up for us," says Taylor West, deputy director of the National Cannabis Industry Association (NCIA), which is hosting the Cannabis Business Summit. West notes that members of Paul's team suggested setting up the fundraising reception at the conference.
But still, all of the major presidential candidates, Paul included, are trailing behind a majority of U.S. public in their support of cannabis reform. That could be because after decades of social stigma, it's not easy for marijuana to shed its many negative connotations in the political arena. "I don't think anyone wants to be the pot president," says Kevin Sabet, president of anti-legalization group Smart Approaches to Marijuana. "Think of all of those late-night talk show jokes. Even if half of the population wants it legalized, it's not mainstream at all. Marijuana is still used by less than ten percent of the population. I don't think any of the candidates, including Rand Paul, is going to embrace it."
GOP contenders could have a particularly hard time navigating marijuana issues, says Sarah Trumble, a policy counsel at the Washington D.C. think tank Third Way. Do they play it as a moral matter, or a state's right issue? And how exactly do they use the subject to attack President Obama? "Republicans are in a really tough spot on this one because they are trapped between two of their main constituencies: social conservatives and libertarians," says Trumble. "And they are trapped between their talking points. Half the time they talk about, 'State's rights, state's rights, state's rights.' But at the same time, they like to rag on the Obama administration for not enforcing federal law. And the only way to let states do their own thing on marijuana without passing new legislation is to not enforce the federal marijuana prohibition."
Plus, it's unclear whether any of the candidates, Republican or Democrat, would really stand to gain from coming out strongly for marijuana legalization. While polling data from Colorado and Washington State suggested those states' legalization initiatives in 2012 brought more young voters to the polls, more thorough analysis concluded marijuana reform isn't actually a major voter draw. And even if a pro-cannabis platform attracts young voters, would it be enough to counteract the potential loss of all those suburban soccer moms still turned off by legalized pot? "At this point, there is very little benefit for candidates to come out in favor of marijuana," says Denver-based political consultant Rick Ridder. "You would likely lose more votes than you would gain if you come out for it."
That's likely why there seemed to be two Rand Pauls in Denver this week – the one who held court at the cannabis expo fundraiser, and the one who afterwards addressed the crowd at the sports bar. "I would describe it as a love-fest," says Tripp Keber, owner of Denver edibles company Dixie Elixirs, who attended the marijuana fundraising reception. "Senator Paul was clear that he was looking for support from the industry… he clearly wanted access to our constituents, the hard-core cannabis zealots." To court those constituents, Keber says Paul hit all the points in his discussion, noting how medical and recreational marijuana programs are creating jobs, hurting the drug cartels and keeping people out of prison for nonviolent cannabis offenses. "I don't think he came out and said, 'I support legalization,' but he did say the country is nearing a supermajority on the issue," says Keber. "Where is that tipping point? No one knows."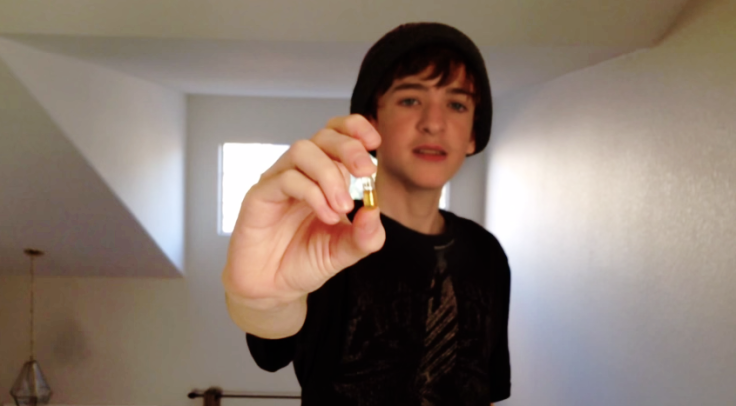 None of those points arose during Paul's meet-and-greet at the bar. The only time marijuana appeared to come up at all at the event was when Wendy Turner spoke a few words to Paul as he made his way through the jubilant crowd after his speech. A little over a year ago, Turner and the rest of her family moved to Colorado from Illinois to obtain medical marijuana for her then fourteen-year-old son, Coltyn, who had Crohn's disease, a debilitating inflammatory bowel disease that left him in extreme pain, stunted for his age, and so weak that at times he was confined to a wheelchair. Unlike all of the pharmaceuticals they tried, while on cannabis Coltyn's Crohn's disease went into complete remission. But recently, Coltyn took a trip back to Illinois without his medical marijuana. He ended up getting sick, and is now in a hospital in Colorado.
Turner says members of Paul's campaign had invited her to the meet-and-great, with the idea that maybe Paul could talk with Coltyn via video link at the event. That didn't happen, although Turner says Paul told her he hopes her son feels better when she spoke with him. She was hoping for a more public statement. "I wish he could have taken a harder stance, a stronger stance," says Turner. "Somebody needs to. I think this is an issue that is really, really, really important at this point in time, and I wish he had come out fully one hundred percent in support of [federal legalization]. I am tired of being a prisoner in the state of Colorado with my son."
© Copyright IBTimes 2023. All rights reserved.