Marijuana Legalization In South Dakota: Native American Pot Resort Plans Suspended Until Tribe Gets Legal Guidance From US Government, Report Says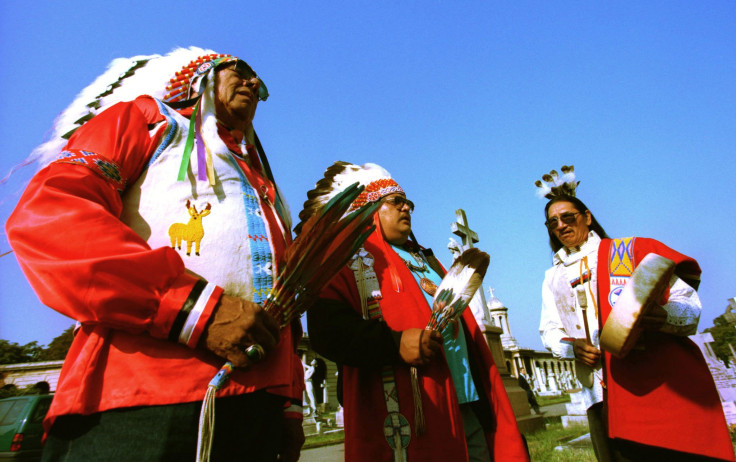 A Native American tribe that planned to open the first marijuana resort in the U.S. announced over the weekend that it was destroying its crop and temporarily suspending the plans in South Dakota while leaders sought legal guidance from the federal government. The Flandreau Santee Sioux Tribe, which planned to open a marijuana lounge on New Year's Eve, was the first tribe in South Dakota to legalize the drug after U.S. officials suggested in a memo released last year that they were permitted to, the Associated Press reported.
Seth Pearman, the Flandreau Santee Sioux Tribe's lawyer, said leaders were confident that the venture would succeed after it got further clarification from the U.S. Department of Justice, according to a statement released Saturday to the Argus Leader newspaper. "The tribe will continue to consult with the federal and state government," and hopes to proceed like states that have legalized marijuana in recent years, Pearman said in the statement.
Since last December, when the Justice Department released a memo that opened the door for the 566 federally recognized American Indian tribes in the U.S. to grow and sell marijuana on their reservations, dozens of tribes have explored the idea, according to a report in Time. The federal memo suggested tribes could legalize marijuana on tribal land — even if pot is illegal in the surrounding state and in the U.S.
American Indians and Alaska Natives numbered roughly 4 million people, or 1.5 percent of the total U.S. population, in 2010, according to census bureau data. There were about 326 Native American reservations associated with the 566 tribes, but not all tribes have a reservation.
In South Dakota, some state officials had questioned the Flandreau Santee Sioux marijuana project, including Attorney General Marty Jackley. He said changes to tribal laws regarding pot would not impact nontribal land or state residents who aren't tribal members.
Jackley said Saturday that the tribe's decision to temporarily suspend its plans was "in the best interest of both tribal and non-tribal members," according to the AP. In June, the Flandreau Santee Sioux's executive committee voted to legalize the sale and use of marijuana on its reservation in Moody County, about 45 miles north of Sioux Falls, South Dakota.
American Indian | Graphiq
© Copyright IBTimes 2023. All rights reserved.