'Mass Effect 3' Ending: 'We're Always Listening To Our Fans' Director Says, 'Retake Mass Effect' Movement Spreads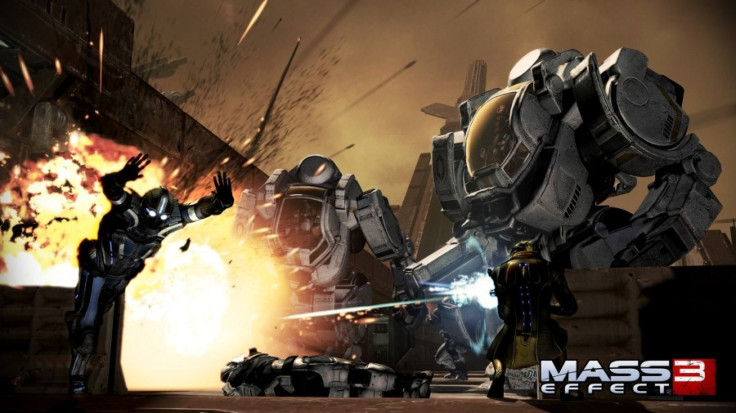 Game Director of Mass Effect 3 Casey Hudson has finally spoken about the controversial ending that has fans in an uproar. The director revealed insight about the role of fan feedback in development, and seems satisfied with the franchises' provocative conclusion.
I didn't want the game to be forgettable, Hudson said to Digital Trends. And even right down to the sort of polarizing reaction that the ends have had with people-debating what the endings mean and what's going to happen next, and what situation are the characters left in.
The sci-fi video game director continued to say that his goal was to create a story that would stick in players' minds and spark debate.
That to me is part of what's exciting about this story, he told the website. There has always been a little bit of mystery there and a little bit of interpretation, and it's a story that people can talk about after the fact.
There has also been much dissent surrounding the game's DLC, but Hudson emphasized the importance of fan feedback when crafting the additional features.
It's very important to us, and we will always listen to feedback, interpret it and try to do the right thing by our fans, he said. We're always listening to fans. We have some really great multiplayer content and some really great single-player content coming over the air, and their feedback will become part of how we design that.
Gaming news website ComputerAndVideogames.com deemed the director's responses as 'unapologetic' in regards to fan reaction to the game's ending. Fans have brainstormed their own solutions, staging protests on Facebook and Twitter to grab BioWare's attention.
But the movement may have spanned beyond the gaming community. Child's Play, an organization that raises money for children's hospitals through videogame themed events, has started a Retake Mass Effect charity. Recent comments on the movement's page reflect that contributors are using their gaming frustration for a worthy cause.
Every so often, the gaming community really steps up and does something great, a comment from user David Schlueter read. This is one of those times. Even if the petition goes nowhere, a lot of sick kids are going to be really happy.
Great charity, worth my money regardless of what happens with Mass Effect, user Nick Clyde wrote. Thanks for doing this!
As of now, it is unclear whether or not the creators behind Mass Effect will be inspired to revise the ending. But at least fan outrage is influencing a charitable platform.
© Copyright IBTimes 2023. All rights reserved.