Melania Trump Net Worth: First Lady Can Speak Five Languages, Calls Herself A 'Working Mom'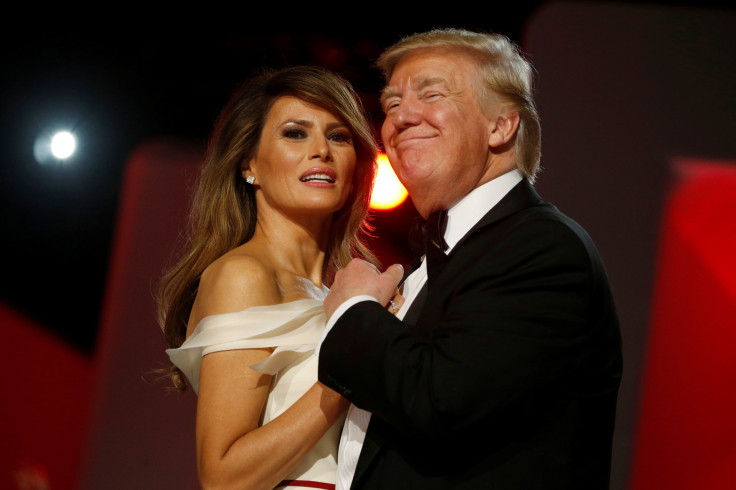 First lady Melania Trump will not move in to the White House till her son Barron finishes school. The former model will stay with her 10-year-old son in her $100 million penthouse in New York City.
Melania was in the spotlight recently after comedian Chelsea Handler vowed to never interview her, saying the former model "can barely speak English." Handler was probably unaware that Trump spoke five languages: Slovenian, English, French, German and Serbian.
The Slovenia-born Melania is worth $50 million, according to Celebrity Net Worth. Describing herself as a "working mom," Melania ran her own anti-aging cosmetics and luxury jewelry brand. The business was started in 2012 but folded up some time later.
She appeared on President Donald Trump's show "The Apprentice" and even played herself in the 2001 movie "Zoolander." She married Trump in a lavish ceremony in 2005 and is the real estate mogul's third wife.
Melania mostly stayed away from the campaign trail in 2016, save a few high-profile appearances, most notably the Republican National Convention during which portions of her speech were lifted from former first lady Michelle Obama's speech at the 2008 Democratic National Convention.
The first lady revealed she gave her husband advice on politics while he was on the campaign trail.
"I give him my opinions, many, many times," she told CNN in March last year. "I don't agree with everything that he says but, you know, that is normal. I'm my own person, I tell him what I think. I'm standing very strong on the ground on my two feet and I'm my own person."
Melania, the first first lady to come from a former communist country, served as the American Red Cross' Good Will Ambassador from 2005 to 2009.
© Copyright IBTimes 2022. All rights reserved.
FOLLOW MORE IBT NEWS ON THE BELOW CHANNELS