Michael Jackson Trial: Recap of Shocking Photos, Interviews [PHOTOS]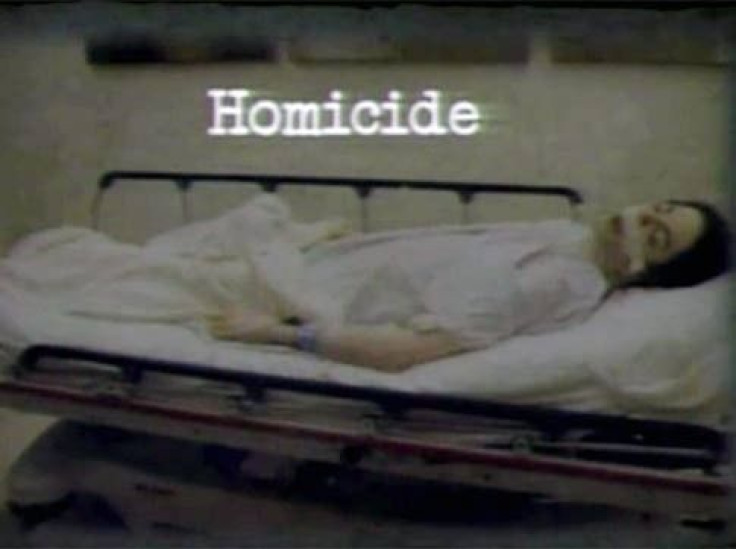 The first day in the trial of Conrad Murray, doctor to Michael Jackson, for the King of Pop's June 2009 death, began Tuesday, showcasing a shocking photo of Jackson's dead body and a recording of his voice in a drug-induced slur.
Murray is charged with involuntary manslaughter, since he left Jackson unattended and did not call 911 immediately on June 25, 2009 when the King of Pop died. Jackson died of an overdose of the powerful anesthetic propofol. Prosecutors say 58-year-old Dr. Murray gave the lethal dose to Jackson, while the defense team said Jackson administered it himself.
This is the first time the public and Superior Court Judge Michael Pastor will hear the defendant's testimony of the evening Jackson died in a room of his rented mansion. If convicted, Murray faces up to four years in prison and the loss of his medical license.
Arrivals: Amidst countless news trucks, microphone-pointing journalists and fans, Dr. Conrad Murray entered with his mother, followed by Joe, Katherine, Janet, LaToya, Jermaine and Randy Jackson. A jury of seven men and five women sat in the stands. LaToya carried a sunflower, a favorite of her brother's.
Limitations: Superior Court Judge Michael Pastor has limited lawyers from saying too much about Jackson's history with drugs and financial troubles, along with Murray's personal life.
Prosecution: Michael Jackson literally put his life in the hands of Conrad Murray, Atty. David Walgren said in his opening statement. That misplaced trust cost Michael Jackson his life. In a multimedia presentation, Walgren showed a photo of a dead Michael Jackson strapped to a gurney followed by a recording of a conversation taken from Murray's phone, between a drugged Jackson and Murray, six weeks before the death. Walgren states that after the recording, which took place on May 10, 2009, Murray ordered another shipment of propofol and midazolam, which totaled to more than four gallons in the time he worked for Jackson.
Defense: Atty. Ed Chernoff said Jackson died instantly from a combination of tranquilizers and propofol without the knowledge of Murray, out of the room at the time. Michael Jackson self-administered a dose of propofol that with the lorazepam, created a perfect storm within his body that killed him instantly. Chernoff said Jackson has been using propofol for years and Murray was trying to wean him off it. The evidence is not going to show you that Michael Jackson died when Dr. Murray gave him propofol to sleep. What the evidence is going to show you is that Michael Jackson died when Dr. Murray stopped, he said. Arnold Klein, another doctor of Jackson's, was also mentioned as being at fault for administering Demerol to Jackson weekly.
First Witness, Kenny Ortega (friend and choreographer of Jackson): Kenny Ortega, who was directing Jackson's This Is It concert comebacks, said the week before Jackson died, he was too sick to perform. Ortega said that after sending Jackson home from a rehearsal, Murray told him not to act as Jackson's doctor.
The trial of Conrad Murry is scheduled to last five week, with Paul Gongaware, concert promoter for AEG Live, as the next witness, according to the Los Angeles Times.
© Copyright IBTimes 2023. All rights reserved.