Michael Kors IPO Valued at $3.6 Bil, Designer Seeks to Raise $792.3 Mil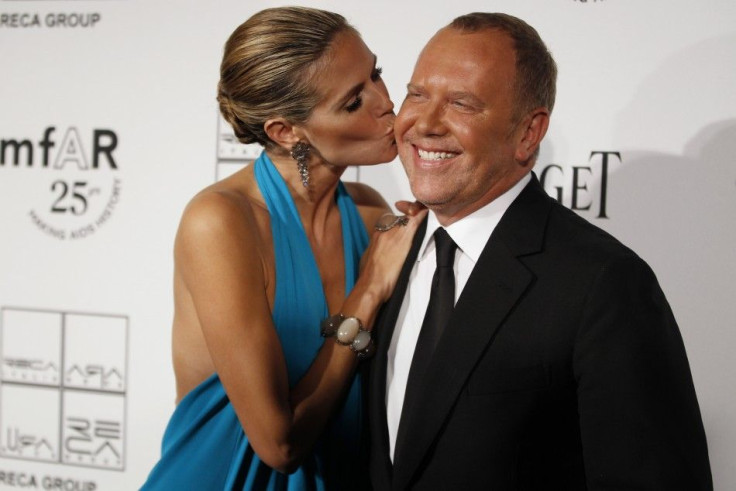 Break out the bubbly, Michael Kors is going public.
Michael Kors Holding Ltd., the luxury-clothing company that specializes in classic Americana sportswear and accessories, has unveiled its initial public offering, valued at $3.63 billion.
The Hong Kong-based company, which is led by chief creative officer Mr. Michael Kors, is seeking to raise as much as $792.3 million, reports Bloomberg. Kors leads the New York-based team responsible for the line's products.
The offering is 41.7 million shares set at a price range between $17 and $19 per share. The company will trade on the New York Stock Exchange under the ticker symbol KORS.
All shares in the IPO will come from current investors, including Michael Kors himself, Sportswear Holdings and chief executive John D. Idol. The company will not receive any proceeds from the IPO, which is scheduled to price on Dec. 14.
Sportswear Holdings currently owns a majority stake of Michael Kors at 51.9 percent. It will sell 25.9 million and will be left with a remaining 37.7 percent ownership of the company.
Morgan Stanley, JPMorgan Chase & Co. and Goldman Sachs Group Inc. will manage the IPO. Underwriters have the option to offer an additional 6.3 million shares if demand is strong, according to The New York Times.
Kors founded the company in 1981, which is celebrated for its exquisitely-crafted suede and leather handbags, its timeless clothing pieces and its polished accessory line. MICHAEL by Michael Kors is more inexpensively priced than the main Michael Kors line.
Kors boasts 169 North American stores and almost three dozen international retail venues.
Bloomberg reports that Michael Kors is planning to cut his stake in the company as retailers of luxury goods overtake mid-priced department stores. Net income for the fiscal year ending April 2 grew 85 percent to $72.5 million on rising sales.
It strikes me as opportunistic, said Steven Dennis, founder of the luxury consulting firm Sageberry Consulting LLC in Dallas. The stock market is better, and the luxury market has had a good run-up since the recession, and you can take some money off the table while you still have some momentum.
The company has done spectacularly well, said Marc Cooper, head of the retail practice at New York-based investment bank Peter J. Solomon Co. They are super operators, they know how to build brands.
The potential for $792.3 million would value the brand higher than other luxury brands, including Saks Inc. ($1.52 billion), Salvatore Ferragamo ($2.55 billion) or Guess Inc. ($2.62 billion), reports Women's Wear Daily.
This would be the first IPO from a heavy-hitting American designer in years and, at seemingly, no better a time.
Michael Kors celebrated its 30th anniversary and its head honcho could not be any more popular. Kors received the amfAR Award of Courage at the 2011 amfAR Inspiration Gala, his designs consistently appear on draped on more and more A-list starlets and is one of the most beloved judges on the hit show Project Runway. Kors even marked a personal milestone when he married partner, Lance Le Pere.
An IPO is just the icing on top of an already-delicious cake.
© Copyright IBTimes 2023. All rights reserved.